Creo Simulate Level 3: Advanced Modeling
Course Duration: 40 Hours
Tuition: $2,300 USD
Overview: This course teaches you how to use advanced part modeling techniques in Creo Simulate to improve your product designs. In this course, you will learn how to create and modify design models using advanced sketching techniques and feature creation tools. You will also learn how to reuse existing design geometry when creating new design models. Modeling techniques to create robust models will be emphasized.
Whats Next: One Week Custom Pro Surface ISDX Intensive
Prerequisite: Creo Training Level 1
Topics:
Learn advanced selection techniques.
Create advanced datum features.
Use advanced sketching techniques.
Create advanced holes.
Create drafts with complex parting lines.
Create advanced shells.
Create advanced rounds and chamfers.
Use relations and parameters.
Learn advanced layer techniques.
Learn how to use different advanced reference management techniques.
Create family tables.
Reuse features.
Learn advanced copy techniques.
Learn advanced pattern techniques.
Discussion:
Discuss piece part modeling as opposed to the top down approach.
Discuss robust modeling techniques.
Discuss underlying curve geometry.
Tutorials:
Brake Rotor
Bicycle Seat
Trailer Hitch
Interface Tutor
Click To View Images: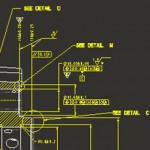 "Pro Engineer Training", "Pro E Training", "Creo Training"
*Please note that prices listed on this page are based upon pre-payment prior to the start of the class