The Barber Motorsports Motorcycle Museum Leeds, AL. When a designer or engineer thinks of a Museum, we think of MOMA or the Metropolitan Museum of Art. Perhaps we think of the Museum of Science and Industry? Probably the last thing that comes to mind is a motorcycle museum.
This Summer I took several weeks off to spend time with my father. I did track-day road racing in the South while spending time with him. The first track I visited on my two-week vacation gave me two full days at the Sport Bike Track time organized track day event held at Barber Motorsports in Leeds, Alabama. My only interest was getting back on that world-class racetrack to beat my previous lap times from three weeks prior. Last time I went down with some friends and visited the NASA museums in Huntsville. I couldn't do that this time because I had no time after the Northeast Sports Bike Association NESBA track day event. Visting the Barber Motorcycle museum would have to be put on hold because we went right back to Chicago and drove straight through. I have to work sometimes.
The next trip down south, with two weeks off from work, would be different…
The first week I had off I had to get myself from Leeds, Alabama Barber Motorsports to Atlanta's, Road Atlanta. I scheduled a couple of extra days of Alabama Motorcross in between. This gave me Monday morning to tour the Barber museum with my dad. My father conditioned my early inspiration, which fueled my motorcycle track day and sportbike racing passion. He's my mentor.
The Barber track is a 2.38-mile course that paves three strips of pavement through a golf course-like terrain. There are huge iron sculptures, all within 740 acres of lush surroundings that look like a world-class golf course. The compound is groomed like a premium golf course as well. George Barber originally intended to build a small track for testing motorcycles after they were restored. Like all racers, he went big and decided in mid-stride to create a world-class racing facility instead.
Amateur and professional motorcycle and sports car races have been held at the track since its opening. As a result, it may be the site of the MotoGP international motorcycle race soon. The Museum founder, George Barber, is well known in Alabama. It was clear he wanted to make this the premier of premier racetracks. Therefore the level of detail at this A-Class racing facility is most apparent.
The museum, which Barber designed, has curved ramps around a huge central atrium. A 10-by-20-foot glass elevator sits in the center of the atrium. Therefore, it is used to deliver bikes and cars from the first-floor restoration shop to the display areas. Barber loves motorcycles because their mechanical pieces are out in the open. Barber has been quoted as stating that cars are simply paint jobs with hub caps and that one would have to open them up to see anything. With motorcycles the engine, suspension, and all of the mechanical parts are exposed. All obvious when you see his museum.
Probably an afterthought, George Barber is quoted that he built the track and museum to help draw people to Birmingham and help change a bad reputation that dates back to the civil rights disturbances of the 1960s. Barber's Milk must have brought a healthy profit because George donated roughly $54 million to the museum foundation, making it one of the largest philanthropic contributions in the state's history. George Barber modified, raced, and maintained Porsches in the 1960's (63 first-place wins) starting out collecting cars, but soon realized that assembling a world-class car collection would be difficult to obtain then ultimately display… Since 1989 his team of restoration experts and mechanics have amassed examples of some of the most significant motorbikes and race bikes in history. Although this facility is massive, the overall collection numbers about 860 only 440 are on display at one time due to space limitations.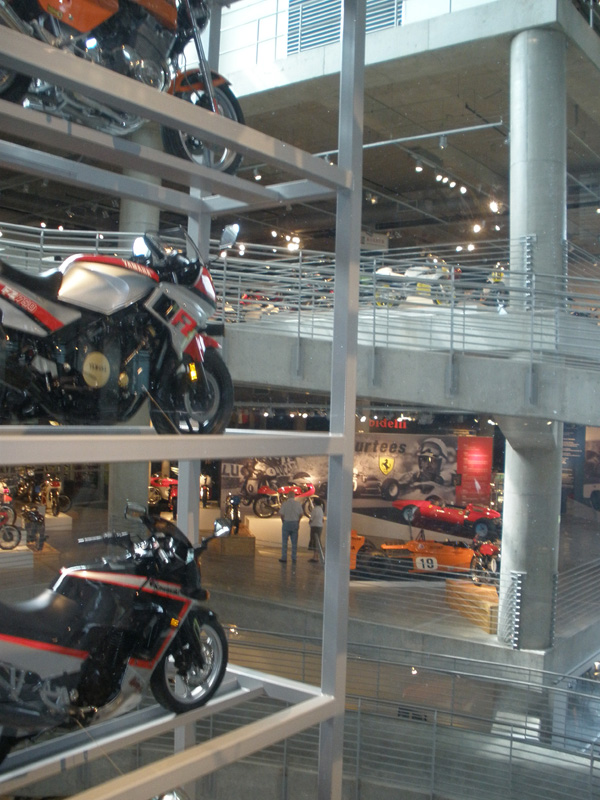 Negativity About The Track
Not everyone loves Barber Raceway. For instance, one professional racer recently stated that they (the owners) should put the track in Photoshop and scale it up 30 percent because the track is not fast enough. Similarly, many racers wish that the track was faster. At Road America, and Road Atlanta, a race bike can get into sixth gear and easily obtain excessive speeds of over 180mph. Unfortunately, Barber is much slower.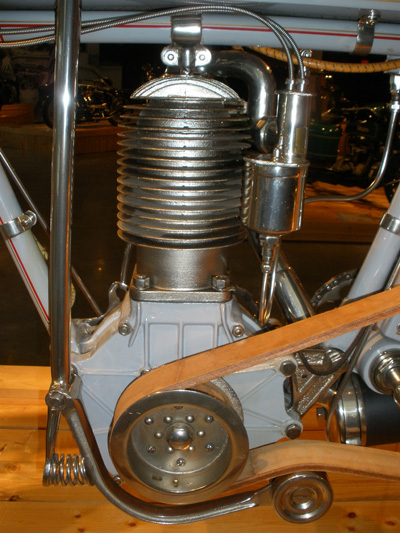 Facts Of The Barber Museum
The Barber Vintage Motorsports Museum is located on the roughly 800 acers of land.
There are approximately 600 of the 1200 motorcycles on display at any given time.
These bikes range from 1902 to current-year production.
The common street bike is represented, as well as rare one-off Gran Prix race machinery.
The first motorcycles were acquired in 1989.
There are currently 84 Harley's in the collection and growing rapidly. 99% of all bikes in the museum can be run within one hour.
The Museum opened at its original location in 1995. The museum opened in its current location in 2003.
The museum was the largest lender to the original "Art of the Motorcycle" exhibit in New York, Chicago, and Bilbao, Spain.
Over 200 different manufacturers from 20 countries are represented.
Considered the largest motorcycle museum in the World. Largest collection of Lotus race cars known.