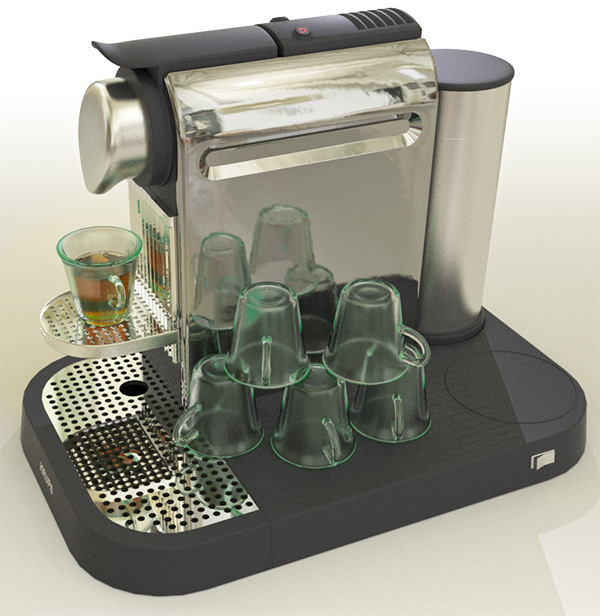 Alias 3d modeling software (Alias Studio) is a powerful set of elite of modeling tools used in Automobile design and styling in the product development, marine, aircraft, sporting equipment, electronic enclosures, children's toys, and fashion accessories markets. Using Alias Design, Alias Surface or Alias Auto Studio used in the earliest of shape and form defining to the final modeling complete with rendering, and/or complete engineering. An industrial designer or engineer that knows Alias tools can combine the efforts of the design and engineering sides of a product to cut cost and make projects more efficient to all involved.
At Design Engine we are more about helping designers become more effective team members. That means communicating your designs, or communicating between engineering CAD packages.   With us, it's about developing workflow and processes then helping participants figure out more effective use of the software not just reading to you from a book.  
A major differentiation of Design Engine is we do not sell software; we help you use it more effectively. (using two packages together)  ie. exported Creo data into Alias Surface to generate single-span surfaces.  
If your team uses PTC Creo why not offer engineering a 3d Creo deliverable with a carefully managed Alias import to your engineering staff?
By promoting a more natural exchange between design and engineering teams and to help participants create a mutual language for greater understanding we help create more effective teams.  One way we do this is to utilize your ability to problem solve and make everything a puzzle.  As humans, we tend to learn at a higher level this way.  We focus on Alias modeling workflow & Alias modeling techniqe to learn the tools more effectively and at a higher level.  Its more rewarding learning in this way.  We help DESIGN ENGINE participants become more effective communicators and eventually more effective team members through this learning experience.   Managers afterall want their teams to work smater not just harder.
The various Alias packages have changed quite a bit over the past 20+ years. Designers and Engineers (Even Engineers use Alias) tend to use the software as they learned long ago. It's easy to be set in your way of doing things which is where we come in. At Design Engine, we help manufacturers get a different perspective using these very same tools by presenting new ways to think and new ways to explore design iterations. We don't just teach Alias, we help participants think differently which allows participants to become a more efficient designer. After all as humans, we are always learning.
For us it's about renewing yourself, changing the way a designers thinks, your team's services, the collaborative relationships, exploring a new design process, workflow, better communication, problem-solving,  prototype to the manufacturing process (with respect to modeling technique) and most importantly push a product designer's growth.  Call it empowerment. Call it education. Call it consulting. We call it betterment. At Design Engine, we are infectious in attitude as we help your team grow.  Think of us as 'New School'.