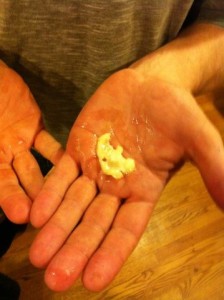 Delavan, WI January 17th, 2015: Design Engine's race team was awarded 1st place finish in the overall point standings for the CCS Midwest region with Bart Brejcha at the helm. From the generous hospitality of Crew Chief Brian Kolasa, festivities commenced at his family's residence in Williams Bay, Wisconsin, in celebration of the 2014 CCS racing season. The racing team, made up of Brian, Lead Mechanic Max Umbs, Personal Trainer Sondra Ellingson, Videographer Scott Froemming, and racer Bart Brejcha, made the trip to Wisconsin to share in the celebration. Just like the typical Design Engine soiree, miracle berry was available in abundance causing ordinarily sub-par tequila to taste like top-shelf agave nectar. Liquid nitrogen was also on hand thanks to Homaro Cantu's Chicago Restaurant, Moto. We froze everything-rum, Irish whiskey, tequila, and bananas- all into a complete solid state. Bart turned Jameson whiskey into a flat potato chip and tossed it from hand to hand to avoid 2nd-degree burns. Moving the liquid nitrogen from Chicago to Williams Bay, WI. was, in its self, an adventure. Brian had to make everyone take turns holding the thermos upright for 15-minute intervals as it was frosting and venting through a small hole in the lid.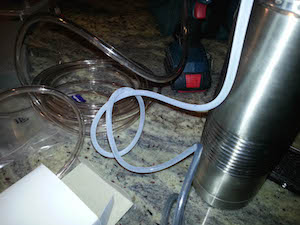 Once we arrived in Wisconsin, it was nice to see many familiar faces, most of them from the racetrack. We spent the night around the bonfire, listening to everyone get heated over race discussions regarding throttling and braking in specific turns. Even the director of the Yerkes Observatory, Astrophysicist Al Harper, spent some time with us enjoying the conversations and storytelling.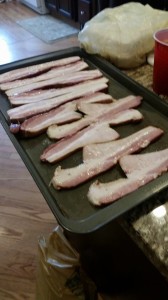 The following morning, we all enjoyed a huge breakfast consisting of eggs, bacon, pancakes, and potatoes as we ate to our hearts' content before embarking on our next adventure, ice racing. Using Motocross bikes set up for flat tracks seems to be ideal for ice racing. With some modifications to the tires for traction, the ice racers were going as fast as possible. Several CCS racers showed up, including Dave Vaughn, who captured some great footage (with his new GoPro Camera) of screw studded motocross bikes in full lean using the ice berm. Mark Stiles, of Trackside Suspension & Engineering in Darien, WI., did double duty as his crew worked on bike suspensions and also preped the course on the frozen lake for the riders. Mark's daughter, Meghan Ryan, arranged for Castaways, a local fisherman's bar off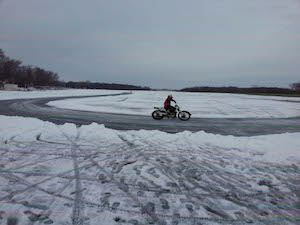 County HWY F, to be open for the riders and prepared food for the crowd of over 40 people. Most of which were on hand for the banquet later that night.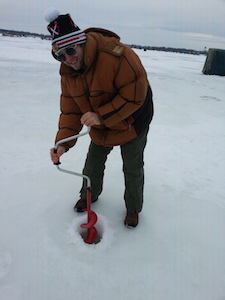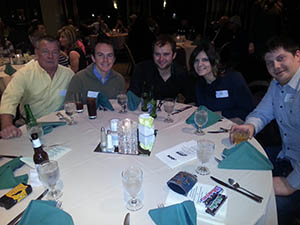 On the night of the awards ceremonies, we navigated our way through the catacombs of the Lake Lawn Resort to the banquet hall. We were greeted with many familiar faces, many of whose taste buds were still reeling from the flavor tripping experience they had at Design Engine's party the night before. We grabbed a few Spotted Cow beers and some cocktails from the bar and found our seats. We listened as the CCS officials gave out the awards and congratulations to the riders, which was followed by speeches from the riders and award winners. There was plenty of heckling, yelling, laughing and typical racer cut-up behavior. Riders and officials, along with their loved ones and supporters, all enjoyed a fun-filled night as we looked forward to the 2015 CCS Racing season.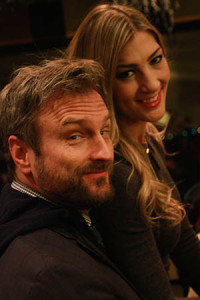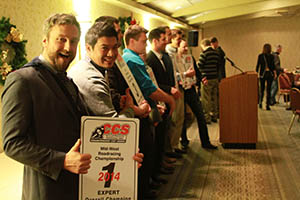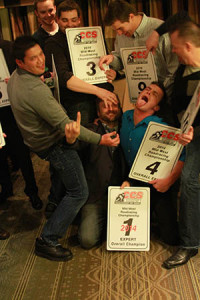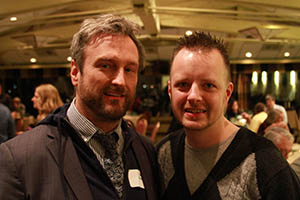 [divider]
Article written by Scott Froemming for Design Engine, January 22nd 2015 Scott is a staff videographer, photographer and web designer for Design Engine. Scott shoots and edits race video for Design Engine Racing and Design Engine Education testimonials for training videos for the school.  Most can be located on the Design Engine Youtube Channel.