We live in a world that has 6,500 unique languages and at some point in our lives we are bound to run into someone who speaks a different language than us. Many of us only speak one or two languages, severing ourselves from communicating face-to-face with those who speak any of the other 6,000+ languages. However, Waverly Labs, a small private tech startup headquartered in Brooklyn, New York, has begun to develop a solution to this problem: the Pilot Translating Earpiece.

Waverly Labs is an "innovative consumer products company at the convergence of speech translation and wearable technology." Their main goal is to eliminate language barriers and create a world where everybody can communicate freely with one another on a global scale.

Their invention, the Pilot, would shape the way in which we communicate with one another on a day-to-day basis. We would no longer be deaf to those speaking an unfamiliar language. We would be able to help a stranger on the street who can not find their way. We would be able to interact with so many more people. We would be able to create a closer community on a global scale.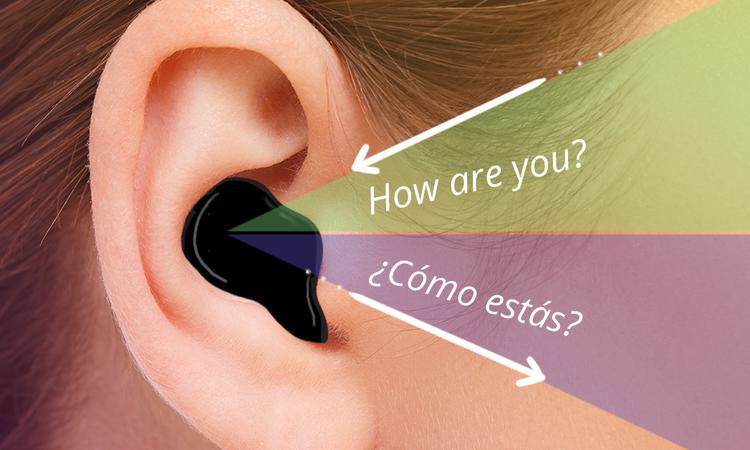 The Pilot is the world's first first smart earpiece language translator. The tiny earpieces use the latest technology in speech recognition, machine translation, and wearable technology to translate speech instantaneously during conversation. Take for instance a conversation between yourself and somebody who speaks a language that you are unfamiliar with. You take out your pair of Pilot earpieces and put one in your ear and give the second one to the other person. Once you both put the earpieces in, you can begin conversing. The other person begins speaking in their language, and the Pilot in your ear will listen to what they are saying, translate it, and relay the information directly into your ear in your chosen language. Then the process repeats when you speak back to them. This all happens instantaneously, so it feels as if it is going at a normal conversation pace.

The earpieces work alongside the Pilot Speech Translation app available on both the Apple App Store and the Google Play Store. The app comes with two modes: converse mode and listen mode. Converse mode would be used in the scenario described above so that two people who speak different languages can have a conversation. Listen mode is solely for interpreting what the other person is saying. The app also gives the option to choose either a male or female voice as your translator, both of which have a realistic sound. The app also provides on-screen transcripts of translations that allow you to download and save them. The app also has a built in dictionary and phrasebook available for its users. Currently, the app and earpiece offer translation capabilities for 15 languages (English, French, Italian, Portuguese, Spanish, German, Russian, Arabic, Greek, Hindi, Polish, Turkish, Chinese Mandarin, Japanese and Korean) and 42 dialects.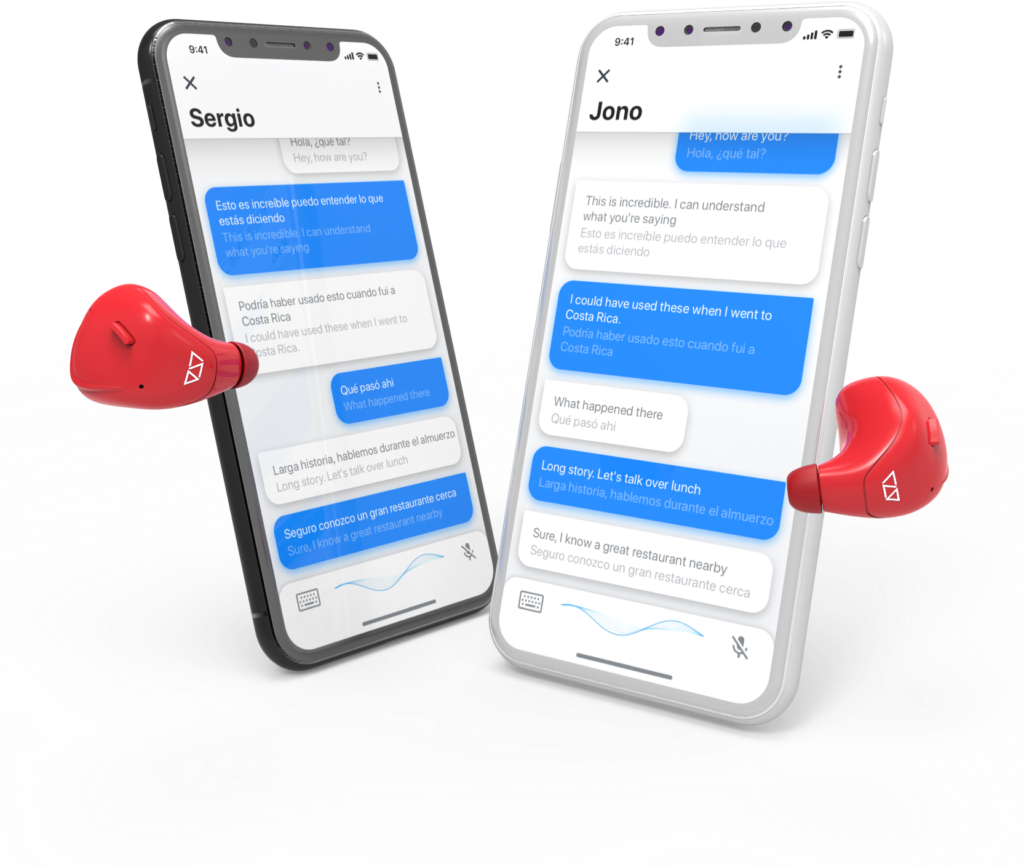 The earpiece itself has a variety of functions other than translating between languages to help be even more versatile and attractive to consumers. The Pilot also serves as a pair of wireless headphones that allow you to stream music and make voice calls. The earpieces have a battery life of 4 hours and an additional 16 hours with the portable charging case that they come in. They also have an ergonomic design to enhance comfortability for the user and come in three stylish colors: white, black and red.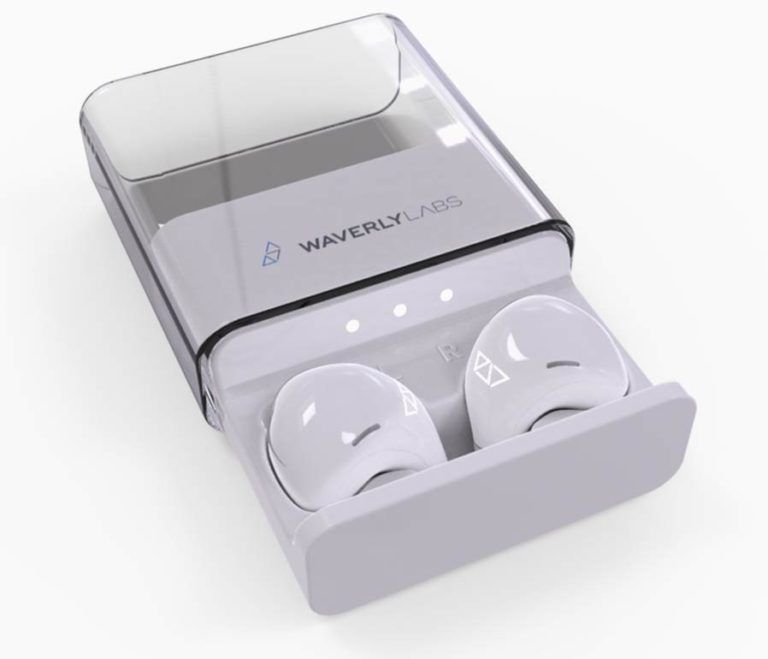 In early 2017 before the Pilot even hit the market, the company had already accrued $5 million in pre-orders for 25,000 earpieces to begin shipping later that year. By the time they got to their first release they had already sold 30,000 units with a total value of $6.5 million.

In the end of 2018, Waverly Labs Inc. announced that it had been named a CES 2019 Innovation Awards Honoree for their Pilot Translating Earpiece. This program was created to celebrate outstanding product design and engineering in brand new consumer technology products. They were awarded in the wearable technology category for their remarkable achievements and will have their Pilot Translating Earpiece on display at the Innovation Awards Showcase later this year.

The earpieces cost $249 and are currently available for sale on the Waverly Labs website. Their product has already crashed through many language barriers, but the people at Waverly Labs hope that future versions of the earpiece will be able to just listen to the world around you and translate it in real time. The employees at Waverly Labs are working hard to create a world without any language barriers and with the Pilot Translating Earpiece, that world does not seem that far into the future.