AFTERBURN: Applying Creo & Solidworks to Freud's "Narcissism of Minor Differences" Theory
WHAT:
Design Engine is hosting our AfterBurn networking event with a discussion in our Chicago studio. Join us Thursday, June 15th from 6:00 PM – 9:00 PM at 120 N. Green Street
THEME:
Creo vs Solidworks: comparing small differences between the two.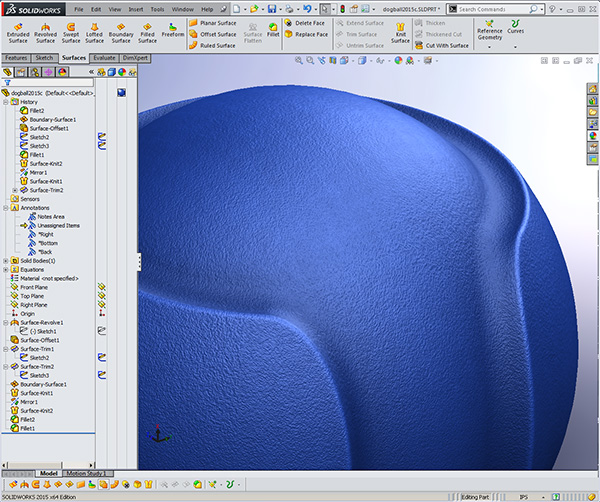 Design Engine is located in the west loop @ 120 North Green Street # 605

AFTERBURN = AFTERWORK presentations with friends (and beer). It's a great way to de-compress from work and learn a thing or two.
deemed 100 years ago this year Freud's theory of "Narcissism of Minor Differences" reflects society's tendency to emphasize minor differences among competing entities or groups. In the case of Creo & Solidworks, we will in a series of presentation highlight the small differences of the two competing software packages. Freud was probably talking about people and communities, however we feel that his theory rings true in many cases. Bart likes to bring up Freud in his classes, he feels that it's helping people understand the psychology behind the softwares' attitudes, so they may learn one or the other tool. In his first presentation, Bart will share in one, and then the other a workflow with respect to a few different models, so that participants can see some of the small differences between the two packages. In the second presentation, he will outline a metric for you to consider when evaluating which software to utilize at your company.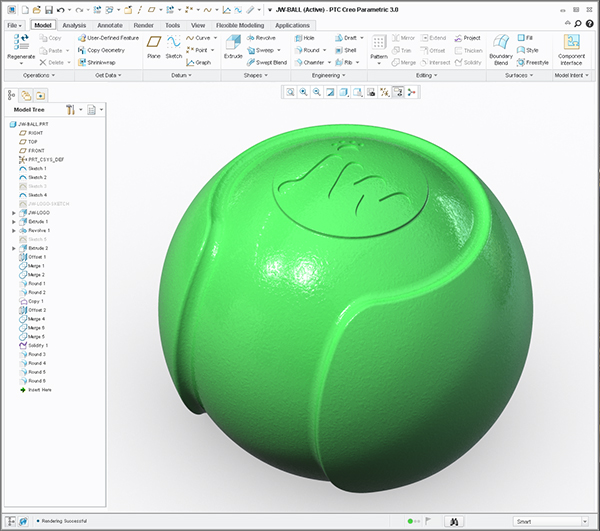 Afterwards we will have conversation fueled by enthusiasm and a few beers.
Agenda:
Comparison of many small differences between Creo and SOLIDWORKS with respect to a few models. 1 hour – Bart Brejcha / Michael Run
In this second presentation the presenter will outline a basic metric for you and your team to start with when evaluating various software packages. All are welcome to add to the metric at the end. 1 hour – Bart Brejcha / Michael Run
WHO
Bart Brejcha & Micheal Run will share tips and tricks in both programs and pick out small differences of each for his first presentation. Bart has been an instructor for design engine since 1998 and teaches both Solidworks and Creo surfacing classes among many other classes.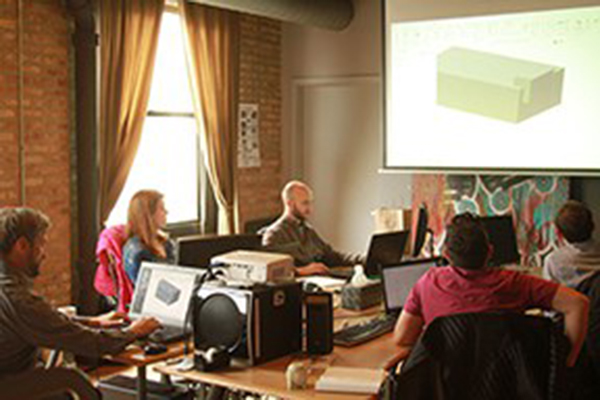 WHY
The idea behind doing a monthly 3D CAD User Meeting was born from frustration that there is no Chicago PTCUSER organization. We decided to be proactive because we love this stuff and it is downright shameful Chicago doesn't have an active platform to network and share knowledge. We are planning a Creo user conference in Peoria if you interested email us and we may put you to work.
WHERE
Design Engine is located in the West Loop of Chicago (southwest side of Green street & Randolph; Exit off 94 in the West loop). RSVP for the event by emailing scott@designengine.com so we know how much food and drinks to get.
120 North Green Street Chicago IL ste 605 Sixth floor buzz 000 (three zeros)

WHEN
June 15, 2017, 6:00 to 9:00 PM or later if we can get into some heated discussions.
Future Topics:
August 2017

3D Printing and 3D CAD:

Using 3D CAD with respect to 3D printers. Come on everyone is doing it! Shapeways Style

Sept 2017 Solidworks Surfacing beginners to Advanced
Oct 2017 Sketching for Engineers workshop: Communication comes in many forms and learning to draw is part of effective communication.
Have ideas for future events? Contact us today!
Were talking about starting up a conference in Peoria if you interested in attending or organizing email scott@designengine.com
Looking for presenters!
Come show off your SolidWorks, Creo, Rhino 3d, Alias Studio skills. In future meetings we can have three or more 20 minute presentations. Did you solve a project problem uniquely using Solidworks or Creo? Did you figure something out using Solidworks or Creo that you think might benefit the collective group? If you would like to present please submit an email to Scott at: scott (at) designengine.com