Tesla Motors the company that brought back the electric car form the wilderness and in fact gave allure and glamour to electric cars in the guise of the boutique 2 seater performance car is now gearing up for what may be the make or break of the California based company. The introduction of the Model S 5 seater sedan was announced at the end of 2011 with a base price of 57,400 dollars with topping off at over 87,400 dollars for a performance version of the vehicle which will include features such as as 85 KWH battery pack giving the car a 300 mile range between charges and 4.4 second 0 to 60 acceleration.
Visionary CEO Elon Musk had the foresight to deliver a high end 109.000 dollar price point roadster over the past few years which at once shattered many myths about both the aesthetics and performance capabilities of electric cars. Boasting a 0 to 60 MPH acceleration of less then 4 seconds and a 245 mile range the roadster has set a yet to be challenged standard in the industry. While on the surface the vehicle might sometimes be derided plaything for the uber rich and especially the Hollywood set the decision to bring to market a high end electric sports car has already branded a certain prestige and status which has served the firm well in terms of attraction and desirability. Mr. Musk has also had the bravado to articulate a vision of a post-internal combustion era for automobiles decades in the future and must be credited for being the only one offering a highway drivable all electric vehicle years before
Nissan and Chevy entered the ring in 2011.
The initial manufacturing run of Tesla Roadsters (about 2600) has will end as of early 2012 and the companies full efforts will be focused on the manufacture of the Model S four door sedan which will be available by summer of 2012. Although it may well be argued now that Tesla now will have a vehicle which is affordable by the upper middle class in addition to the top 1 percent the availability of a mass produced all electric vehicle by a company that only came into existence in 2003 is a feat in itself. It can also realistically be argued that Tesla may well be directly be responsible for the accelerated adoption of lithium ion battery technology as an industry standard for electric vehicles and may have indirectly have been reason for the majors to have more aggressively pursued the production of there own electric vehicle offerings. Recent partnerships with the likes of Toyota and Daimler have enhanced their credibility as both a supplier of proprietary technologies and a leader in both power train and battery development.
The electric motor is inherently more efficient then internal combustion engines and by virtue of having less moving parts has a lower breakdown rate and a lower maintenance cost. The key stumbling blocks remain range limitations (which Lithium Ion batteries have done much to diminish) and and the still sparse availability of charging stations. The gradual proliferation of 240 volt and very recently 480 volt charging stations have the potential to be a game changer in the coming years. Although not yet readily available and requiring special power lines the installation the 480 volt chargers would allow for a full charge in less then half and hour. One point of note that might be questionable has been Tesla's non-involvement when several other manufacturers of electric cars agreed on a standardized approach to charging in October of 2011. (It should be noted that adapters do exist)
The upcoming Model S will be offered in four different incarnations based on various range capabilities, 160 miles, 230 miles and 300 miles respectively in addition the high performance model. A modest 5000 cars are planned to roll out the second half of 2012 with the intention of ratcheting up to 20,000 by 2013. The body frame and structure of the Model S will be 98% aluminum (one wonders whether Magnesium was an option?) in contrast to the primarily carbon fiber Roadster. The B-pillars between the front and rear doors as well the bumper system make use of a high strength steel so this more traditional metal comes into play when ensuring and enhancing safety becomes an issue, Whereas the carbon fiber Roadster body bore some similarities and shared some parts with the Lotus Elise. The Model S represents an entire ground up design with an entirely new platform architecture. One key aspect of this is the battery pack in the actual floor which in turn adds to the stability and safety of the vehicle. The gearbox and motor are fitted into rear suspensions sub-framed as with the Roadster the batteries and motor have a liquid cooling system which in turn maintains a temperature that allows the battery pack to operate at peak efficiency. Most notable about the interior is the centerpiece touch screen which in addition to navigation and GPS will allow for the inclusion of additional applications. One is intrigued by the cross-fertilization of designers and engineers which often has included people with non-automotive and the net result of a disruptive, if not revolutionary, technology.
Some weeks back it was announced that the 2012 production run has been sold out (cars are reserved through a down payment program), and it has been articulated by Mr. Musk that the company expects profitability by 2013. Tesla is headquartered in Palo Alto, California and will manufacture the Model S at a 350,000 sq. ft facility in Fremont, California. Of note to those among our readers who are engineers and designers is the fact that Tesla's ramp-up will require a doubling of the size of their 1400 strong workforce over the course of 2012, and as a result, it currently has hundreds of jobs listed on there website. Head of human resources, Arnmon Geshuri, who previously worked for Google from 2004 through 2009 during that companies biggest growth phase, has articulated a doubling of the Tesla workforce both in 2012 and 2013. In addition to looking for the creme de la creme of vehicle technicians, electrical, and designer engineers, the company is very much on the lookout for those who think outside the box who can bring creative thinking to their work environments. This often means pulling from outside the auto industry to fill its ranks.
We can well assume that simple availability of a car with a 300 mile range will in and of itself be a game changer which can dispel issues such as range anxiety and expect this to be be part of a longer term trend for greater ranges among electric vehicles in general coming years. We can also expect an incremental tweaking of Lithium Ion battery technology which will more then likely improve performance over coming years simultaneous to economies of scale reducing the cost of Lithium Ion battery packs. Even the most guarded and conservative estimates expect an over 50% reduction in cost by the end of this decade with more optimistic projections anticipating up to 75%. This could well mean we could be down to anywhere from 200 to 400 dollars per KWH by 2020. The DOE has even more optimistic projections of 125 dollars per KWH by 2020. This may well involve a yet unrealized breakthrough technology.
If it can indeed live up to it's stated performance and specs we can conclude that the much anticipated Tesla Model S may well represent the gold standard in terms of the best available mass produced electric car in 2012 and look forward to its delivery this summer. Kudos to Elon Musk, Franz Von Holhausen and Peter Rawlinson for accelerating the future into the present.
Click To View Images: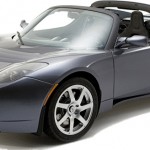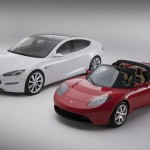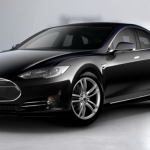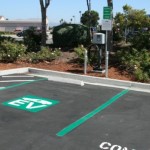 Article Written By: David J Mazovick