Tesla Motors CEO, Elon Musk, announced a plan to produce lithium-ion Tesla brand home batteries that could potentially power your entire home or business.
It seems as though Musk is interested in just about anything, from electric cars to space expeditions to building trains that look like they came out of a sci-fi movie. It should come as no surprise when Musk announced his next venture, solar-powered home batteries.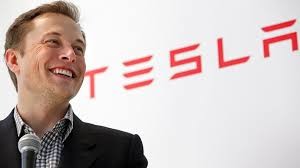 "We have the design done, and it should start going into production in about six months or so," Musk said during an earning's conference call. Although he would not give out many details, he explained the home batteries would be attached to solar panels and store energy that can be used for power, especially during power outages, instead of depending on the conventional source of electricity. In fact, Musk proposed that the batteries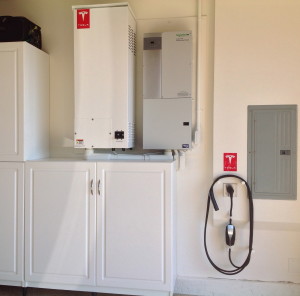 would be 30% cheaper than other home batteries on the market and large enough to power an entire home or business, without having to use the electric grid at all.
Currently, most consumers don't have any choice other than to depend on the electric grid, leaving them frustrated at the lack of choice and high utility prices. Musk's idea is to have a battery that is powered by renewable energy sources (such as wind and solar) making it more eco-friendly and, much to the utility companies' dismay, cheaper. Yet JB Straubel, Tesla's chief technical officer, claimed that they have already talked to major utilities and energy service companies about the increasing demand for battery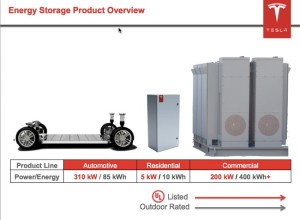 storage. He says that utility companies are not Tesla's enemies, but rather their partners. Tesla's sister company, SolarCity, already has similar batteries available, but only to select markets in California. Musk's goal with these home batteries is to make them widely available to everyone. However, it's clear to see how this cheaper, renewable and more eco-friendly energy source, especially one that isn't regulated and anyone can buy, can become a threat to major utility companies. With the Tesla name backing the batteries and Musk's track record for making seemingly impossible things happen, we may soon have the option for an alternative source of using and storing energy.
For more information on solar power, and ways to get involved, visit solaractionalliance.org. Solar Action Alliance is a group of environmentalists who want to spread the word about the most clean, reliable, and abundant source of renewable energy: the sun.
[divider]
Article written by Mila Medonaite for Design Engine, March 6th, 2015