The Industrial Designers Society of America (IDSA) announced this year's International Design Excellence Awards (IDEA) winners at their annual ceremony this past week. The annual IDEA gala, held this year on Sept. 19 at The National WWII Museum in New Orleans, LA, is one of the most prestigious design competitions globally.
Every year, IDSA's jury – lead this year by Whirlpool Corp.'s Senior Design Manager, Michael Kahwaji – fields almost 2,000 entries to narrow down 145 winners in categories ranging from design products and strategies to experiences. According to Kahwaji, the selected designs represent a "diverse cross-section," spanning everyday consumer and high design products that are "thoughtful and well-considered."
This year, some of the category winners included: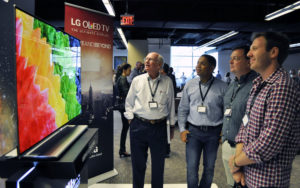 People's Choice Award: TurboTax Visual System Redesign, by Intuit Consumer Design Team, won the people's online vote. Their cohesive system, designed to interact with users and tailor to their unique tax needs was a clear choice for the IDEA Jury, as well. According to IDEA 2019's Jury Chair, Jon Winebrenner, Intuit Consumer Design is a "perfect example" of applying design methodologies to meet the needs of a broader market.
Best in Show Award: Jenny Holmsten and Thomas Helmer, students of Umeå Institute of Design, won the prestigious "Best In Show" award for their creation of WIM – Interactive Stroke Therapy. WIM is designed to aid stroke patients in recovery and regaining their independence by providing different daily exercises and gamified therapy, through the use of sound, vibrations and light. WIM also adjusts to difficulty level of therapy exercises, ranging from broad muscle movement to fine motor skills.
Curator's Choice Award: Marc Greuther, IDSA Juror and Henry Ford's Chief Curator chose SNOO, by Dr. Harvey Karp (of Healthiest Baby) and fuseproject design, as the recipient of the 2018 Curator's Choice Award. SNOO has created the world's safest crib in the form of a a robotic bassinet, designed to react to a baby's movements and cries. One of the most innovative aspects of SNOO is the convenient marriage of aesthetics and safety – an important combination for parents.
Plastics Innovation Award: IDEA sponsor, Plastics Industry Association (PIA), chose Eargo as this year's winner. Eargo created a discreet, affordable, comfortable and easily-rechargeable hearing aid, for every stage of hearing loss. According to PIA, the design is "interesting and innovative [as well as] socially responsible." Eargo also won the Jury Chair's Award, chosen by Michael Kahwaji, for a design that "truly improves the human condition, making it worthy of IDSA's highest honor."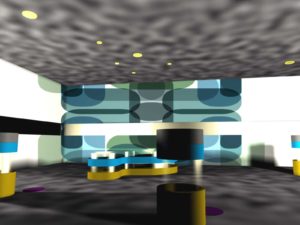 Other Award Winners:
Three-time IDEA Award-winner

Trig

continued its success streak this year with a finalist recognition for their work with Redbud Labs Stage. Trig – a full-service industrial design firm focused on excellence in insights and ideation, design and development, and brand asset management services for entrepreneurs and product development teams globally – partnered with Redbud Labs to create a bench-top device that drives MXR, a microfluidic mixing chip. This invention makes assay testing nearly 100 times more sensitive and five times faster, promising to greatly boost clinical diagnostics.

The

nura design team

partnered with Tricycle Developments and the Office for Product Design to take home Gold in IDEA's Entertainment category, for the

nuraphone

, the first headphone to adapt to a user's unique hearing. When a user first wears the headphones, a series of tones, known as "oto-acoustic emissions" are played, and used to craft a unique hearing profile and to balance music for an individual's unique hearing. This allows users to adjust their level of sound immersion.

Taking home Gold in IDEA's Environments category is the Museum of International Brewmasters Art, located in the center of Beijing. Designed by Ivan Chuang and Alfie Shao of CHU-studio,

MIBA

's goal is to encourage the promotion of Chinese wine culture. Housed an old Russian-style industrial building, Chuang and Shao designed the building by drawing inspiration from the natural wine-making process. Here, patterns formed by natural elements are combined with industrial elements to provide an interactive space between visitors and wine.

Southwest Airlines was awarded Gold for Service Design, thanks to its development of a fully digital signage and way-finding system, making travel easier. Southwest based its redesign of all existing airport signage at key locations on customer and employee feedback. The new signage takes Southwest's renown hospitality to all stages of travel – the fully digital and location-aware signage is able to tailor the travel experience to the time of day, flight status and customer needs.
Find a full list of IDEA winners here.
If you're interested in taking a product design, engineering or 3D design course, visit our list of courses here.