Lauded as the "first ever advanced-level guide to making anything imaginable," The Maker's Field Guide provides creatives with a handy frame of reference, specifically geared toward those who want to know the basics of a variety of mediums. Written by professional designer Christopher Armstrong, this book promises to combine Armstrong's decade-plus of practical experience, with insights from the field of Research & Development. Armstrong promises the contents of this book can't be found anywhere else, including most major design & engineering universities, rather it is the product of years of real-world, hands-on experience.
In very few places (internet aside) can an avid DIY'er find information on mediums from welding to silicone molds, to spray paint and woodworking tools. The convenience of providing this information in one source reference is certainly useful for hobbyists and makers of all levels. What's particularly interesting about Armstrong's book; however, is its representation of a growing movement in the design sphere.
The 'Maker Movement," as it is known, is turning the design world on its head, as more and more designers are participating in a technology-based extension of DIY culture that encourages the creation of new devices as well as tinkering with existing ones.
The Maker Movement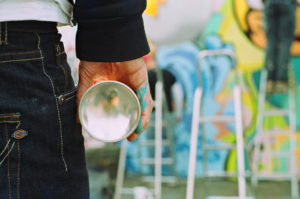 The Maker Movement has been met with overwhelmingly positive aplomb, with many hailing it the next "industrial revolution." The idea behind the movement is to positively disrupt the way we purchase and create by democratizing innovation.
Before the emergence of this culture, the prevailing thought was that the more complex a technology was, the great the expertise required for its utilization and development. The Maker and DIY movements completely contradict this notion and its appreciation, according to Museum of Modern Art Curator Paola Antonelli, is the direct result of the evolution of technology, which "has brought a cathartic return to the roots of making."
Indeed, makers no longer need to be card-carrying PhD experts to succeed in their field, instead, there has become a level of appreciation for the sophistication of the layperson. The DIY culture allows individuals to design and fabricate materials, tools and products without the help of "experts," instead placing value on their ability to become experts in their fields.
In a piece for the Journal of Marketing Theory and Practice, scholars Marco Wolf and Shaun MCQuitty, DIY behaviors allow individuals to "engage raw and semi-raw materials and component parts to produce, transform, or reconstruct material possessions." Another outcome of the DIY movement is more market diversity; not only can anyone utilize "makerspaces" or create these products, the consumers have a greater control in what they are creating. This means they can identify a niche market need and cater to it better and, often, more affordably than a large corporation.
DIYers in Mainstream Design
The DIY culture has moved beyond the garage or the "man cave," as Christopher Armstrong puts it (although he insists in his foreword that the term is not meant to be exclusionary), with creatives not only making new products with existing materials, but fabricating completely new materials. This has lead to an uptick in innovative experiments in fields such as electronic circuitry and molecular gastronomy. While many material experiments are just that – experiments – a growing group shows particular promise for the design of buildings and environments.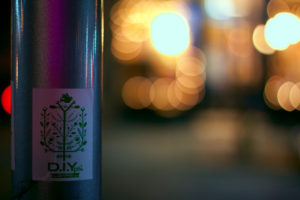 One possible reason for this emergence could be the increase in demand for materials that are not mass-produced, as well as an increase in demand for the democratization of technological practices. Now that the internet serves as a guide, it has become easier for this new generation of makers to create almost anything. And with the advent of the 3D printer, the jump from dreamer to product designer has never been easier.
In fact, companies have jumped on the opportunity to allow makers to go beyond 3D printers, with many clamoring to provide craftspeople with compact versions of industrial tools. This new era of design is marked by the blurring of boundaries between disciplines, coupling engineering, social sciences, design and materials sciences to find meaningful applications for products and materials. Design Scholar Elvin Karana states that this represents a shift from "'materials of design' to 'design of materials,'" a shift that emphasizes "meaningful material experiences."
Michael Run, instructor at Design Engine, states that the emerging DIY culture is positive, because it "provides makers with a multitude of opportunities to create whatever they can think of," but cautions that with certain software, such as SolidWorks and Creo, "mom-and-pop hobbyists can't compete with large-scale producers."
And many feel as though he has a point. Many in the industry believe that the emergence of DIY culture leads to ill-researched product alternatives or unethical choices, such as repurposing existing graphics or using crowdsourcing apps to quickly produce work for low pay.
In terms of competition with traditional manufacturing, DIY production may not pose a serious threat to larger corporations. Instead, a prevalent idea in the design community is that makers will create a lasting positive impact to the way consumers purchase, as well as the way companies create their products. One overwhelming positive is the integration of the designer into early stage production, and an emphasis on the importance of communication between industrial production and design culture.
Larger companies, in fact, seem to welcome the competition makers bring. In fact, major maker-backer Atmel claims that the market for maker services and 3D printers will reach over $8 billion by 2020. By empowering small businesses, maker-founded companies like Glowforge, for example, aim to change global commerce and accelerate the pace of innovation.
Founded by former Microsoft software engineer Dan Shapiro, Glowforge provides a versatile, computer-run 3D laser printer that can work with a variety of materials, including wood, stone, cardboard, or leather. The Glowforge can also carve Teflon and hard plastic, and are designed to create precision metal parts or circuit boards. One of the most intuitive aspects of Glowforge is users are not required to have digital skills – objects can be made using freehand drawings.
The ever-widening scope of the Maker Movement suggests that it's becoming mainstream on many levels. As more creatives are exposed to maker culture, whether it's through field guides like Chris Armstrong's or through personal experimentation, it becomes clear that this "counter-culture" is becoming integral to the innovation and progress of society.