Ukrainian aviation engineer Vladimir Tatarenko has come up with an invention that might help some people overcome their fear of flying. His idea involves splitting an airplane in two in the midst of a mid-flight airplane crash or failure. The detached cabin containing people and cargo can float down safely to Earth while the engines and cockpit plummet to the ground.
The detached cabin can separate from the rest of the airplane during take-off, mid-flight or landing. Once the passenger cabin is disconnected from the rest of the airplane, it will automatically deploy a parachute to get it down safely to the ground. Also, on the bottom on the cabin, are rubber tubes that will cushion the landing on land and could also help the detached cabin land safely on water.
Not only are the passengers expected to survive with Tatarenko's invention, their personal belongings will be safe as well – the cabin's design features a storage space for cargo and luggage. Although, since the cabin detaches from the cockpit, we aren't sure whether or not the pilots will be saved.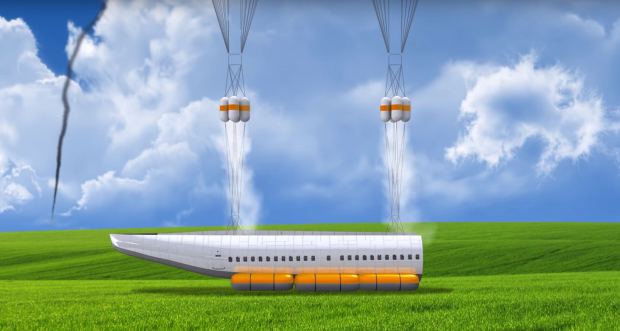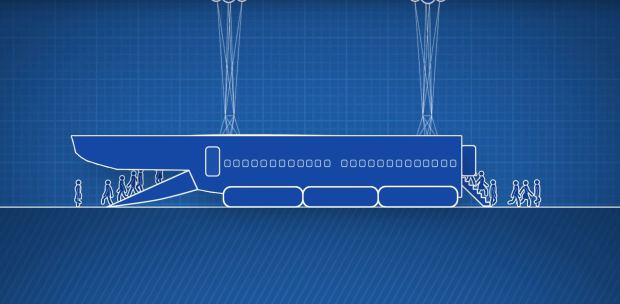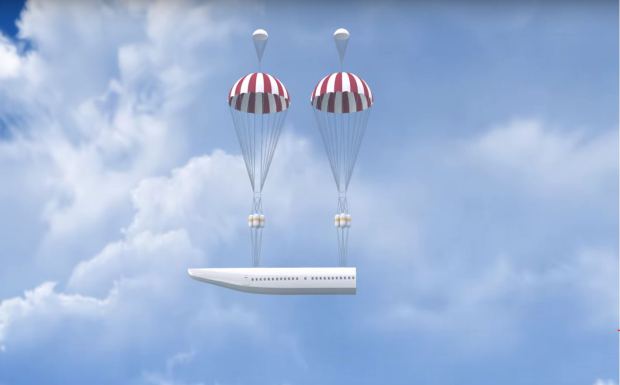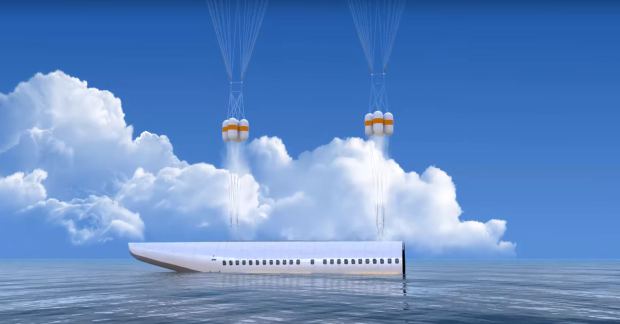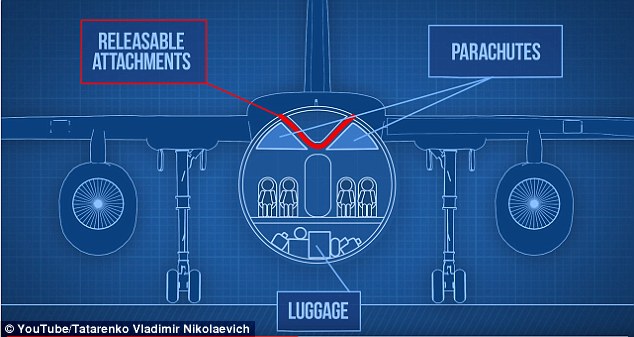 Tatarenko has been working on this idea for the past three years. He told LiveLeak, "Surviving in a plane crash is possible. While aircraft engineers all over the world are trying to make planes safer, they can do nothing about the human factor." Yet, the additional costs and reduction of seating capacity does not make this invention an attractive one for many commercial airlines.
Tatarenko also explained that, "The existing technology of using of Kevlar and carbon composites for fuselage, wings, flaps, spoilers, ailerons, tail will be used during the design. It allows to partly compensate the weight of parachute system."
[divider]
Article Written by Mila Medonaite for Design Engine, January 18, 2015