So, what is SmartWallit?
SmartWallit is a revolutionary device that allows you to keep track of your wallet. It will prevent you from leaving your wallet behind, so you will not have to awkwardly stand at the register frantically searching for your wallet. It is able to do this by connecting with your phone through Bluetooth 4.0. In addition, SmartWallit comes with a free APP for your phone, which records the time and place when you lost it.
If you misplace your wallet, you can make SmartWallit ring by using the APP to figure out the location of your wallet.
If you misplace your phone, you can make your phone ring by pressing the SmartWallit button to figure out the location of your phone.
How does it work?
SmartWallit connects with your phone through Bluetooth 4.0. All you have to do is open the SmartWallit application and you will be all set. No need to dig around endlessly looking for the word Bluetooth in the Settings. Here are a few examples of how we think SmartWallit will revolutionize your life.

Specification
SmartWallit is a Bluetooth 4.0 device that connects with all current or future iPhone's (4s, 5 or later, running iOS 5 or above) and iPod Touch (5th generation or later, iOS5). It will also support multiple Android phones that support Bluetooth 4.0. At the time of launch, we are officially supporting the Samsung Galaxy S (III, IV) and Note (II, III) Series
The capabilities of Bluetooth give it a range of 30 m or 100 ft.
SmartWallit comes in 3 unique colors: black, white, and brown.
Just like the iPhone, the SmartWallit comes with only one button. This button has 3 important functions: enter into power on/off mode, cancel unnecessary warnings, and make the phone ring.
SmartWallit contains a rechargeable lithium-ion polymer battery. Now, you don't have to go searching for those tiny batteries!
SmartWallit also has a buzzer, which ensures that you will be able to find it in any environment, a common example being the average traffic jam (85 dB).
SmartWallit has a 3-axis accelerometer, which can sense if you tap your wallet.
SmartWallit has an ambient light sensor and proximity sensor, which can sense when you use your wallet.

SmartWallit has a motor to allow greater recognition of notifications and remind you that it is in your pocket.
SmartWallit's dimensions are 60mm*36mm*4.9mm, so you can insert the SmartWallit into your wallet or purse easily.
Scenario 1:2-way anti-lost reminder
If you leave your wallet behind, your phone will let you know. If you leave your phone behind, your wallet will let you know. Your wallet and phone will now be responsible for each other. You can even set a distance-warning threshold from the APP. When you finally find your phone or wallet, you can then cancel the warning through the SmartWallit button or the APP.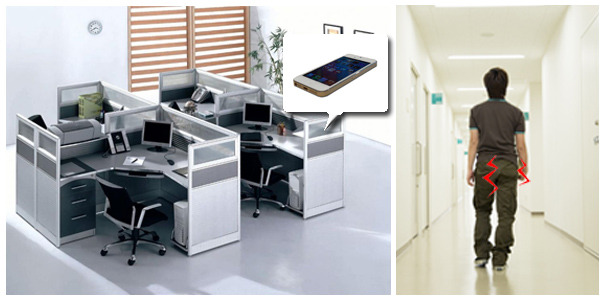 Scenario 2: Uh, oh where did it go?
If you misplaced your wallet, you can use the APP to make your wallet ring. With a loud buzzer sound at a volume of over 85dB, you will have no trouble hearing it, even as far as 10 meters away. To allow for a more accurate hunt, the app will also show you the distance between your phone and your wallet.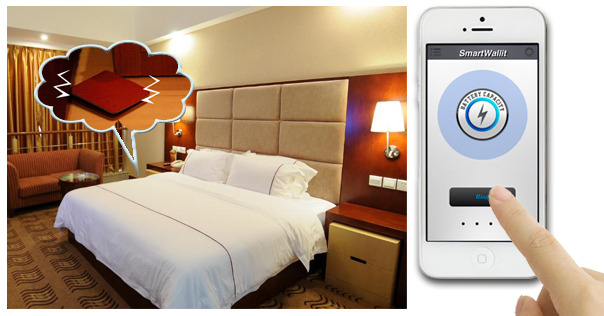 Scenario 3: When and where did you last use your wallet?
When you use your wallet, SmartWallit will record this action using its proximity and light sensor to push a signal to your phone. With that information, your phone will be able to record when and where you last used your wallet.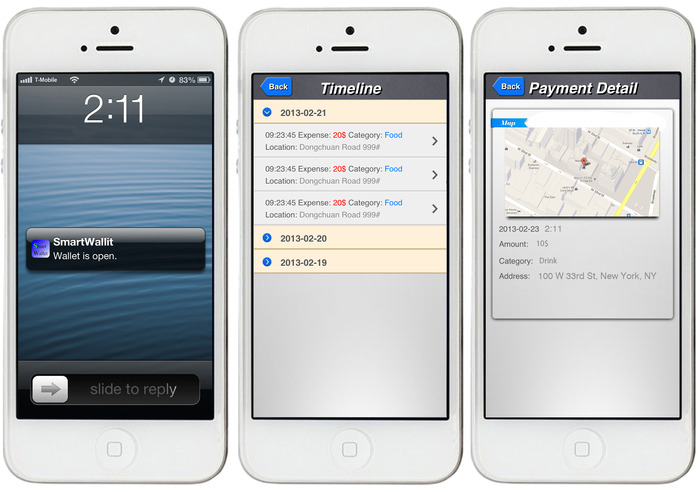 Scenario 4: Did you really forget your Wallet Again?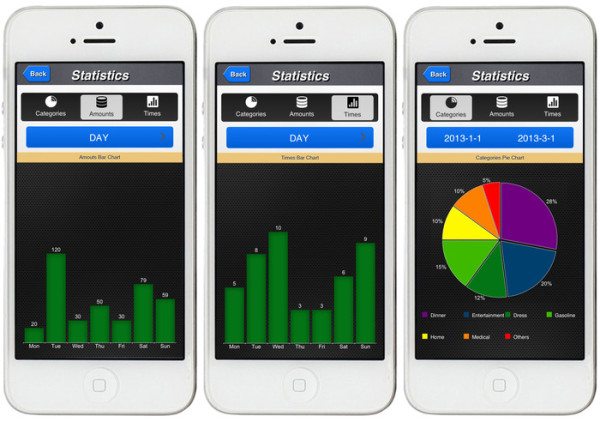 We think it's silly that people continuously pat their pocket to check if they still have their wallet. We propose that instead of you checking for your wallet; it should be the other way around, your wallet should remind you! The SmartWallit can automatically vibrate at certain intervals to remind you that your wallet is still in your pocket. If you want, the APP can automatically record where your wallet is at defined intervals
Scenario 5: "Tap, Tap"
We are kind and generous people, so sometimes we like to lend our phones to our friends to play a quick game of Angry Birds. If your wallet starts to ring from missing his good pal, then you can also easily shut it off by simply tapping twice to silence it.
Scenario 6:Smart Cardholder
SmartWallit can also be used as a smart cardholder for holding credit cards or paper bills. When, you only need a credit card and a small amount of cash, you can use the SmartWallit as a slim, slender and virtually weightless cardholder.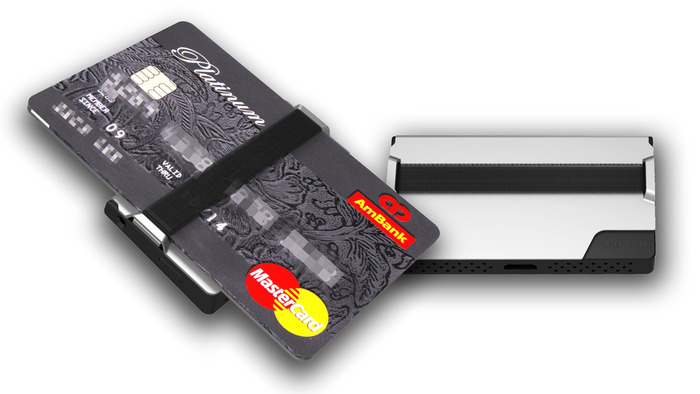 Scenario 7: Attach to other things
Not only can you place SmartWallit in your wallet, but you can also attach it to other items, like your house keys. If you want, you can raise your pledge level to include a key ring, which gives you the benefit of also keeping track of your keys.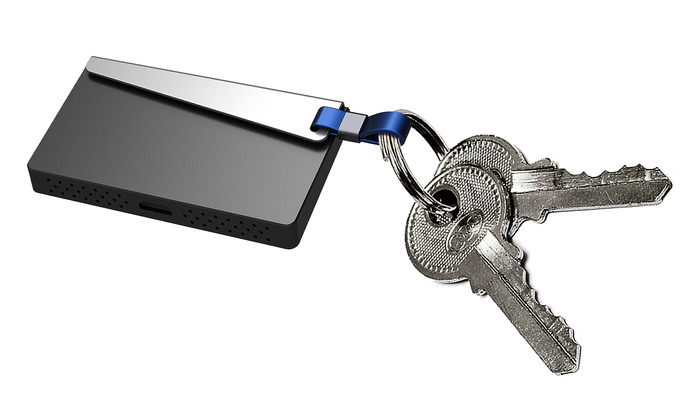 Check out this fully funded project on Kickstarter and stay tuned for more information.