In the course of focusing on new innovations, products and technologies we typically avoid the unproven, recent laboratory breakthrough or the idea that might be several years away from being a tangible product available to the consumer. In this sense, the new generation Magnesium alloy, dubbed Super Magnesium by Allite, is the antithesis of this. Launched in September of this year the new alloy had already been proven over the past several years in classified military and aerospace applications but is now being brought to market for commercial use.
The new alloy promises to be not only over 33 percent lighter than aluminum but is said to be over 20 times stronger with superior dampening qualities. It is also stated that it will be 50 percent lighter that titanium while being 50 percent stronger. In addition to this Allite has stated that it's new alloy will be corrosion resistant and will even offer the option of a coated version of it's alloy that would be completely resistant to oxidation. Allite also is aiming to make the manufacturing of the alloy affordable in an effort to offer a much cheaper alternative to carbon fiber with only a marginal increase in weight. The feeling is it may be too soon be competitive with aluminum alloys on a price point level.
Another very important note is that this Super Magnesium is engineered to melt at very high temperatures as opposed to burning which will resolve one of the key reasons for the auto and motorsport industries to avoid Magnesium in the late 20th century. Allite also is touting the fact that the material is 100 percent recyclable and has also stated they have put into practice sustainable manufacturing processes that will allow them to manufacture it using half the energy of aluminum.
The expectation is that we will first see this Super Magnesium on bike frames and in car bodies over the next few years and Allite seems to be keying in on these two industries.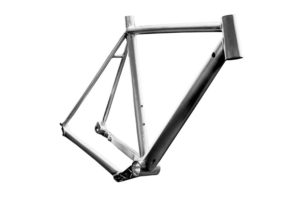 Some other distinctions of this particular alloy is it's dampening qualities are 20 times that of aluminum putting it on par with carbon fiber. This in itself would make it a ideal candidate for the cycling industry. Alltine also notes it will be making three different versions of the alloy which will key in on weldability, forgeability and high temperature respectively.The blend of stronger, lighter and sustainable promises to be a winning combination and we look forward to seeing the use, application and deployment of this new alloy over the next few years.