It was only 3 years ago that recently introduced 60 watt equivalent LED bulbs were introduced at price points in the 25 to 30 dollar range.  Now, in of June 2015 we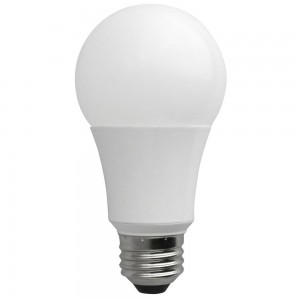 have finally seen the price fall below the 5 dollar per bulb mark with Home Depot selling the TCP 60 watt equivalents for 4.88 over the past few weeks and Philips has pushed the envelope further by offering for a limited time a two pack of 60 watt equivalent LED bulbs that uses only 8.5 watts of energy.  Another notable offering that has just become available is GE three pack of LED  lights called Bright Stik. Less like a typical bulb, these have a tube shapes design which make them more flexible in that they can fit into almost any type of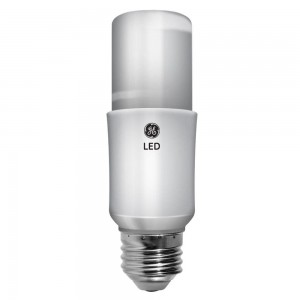 lamp or socket.
This current drop in pricing marks emergence of the LED light bulb as a mainstream consumer item and we can now say that pricing on the same level as CFL's in the 2 and 3 dollar range is just around the corner.  The steady, consistent price drops that have led to this perfect storm are the result of economies of scale, competition and a gradual increase in adoption as the price these LED bulbs declined.
Almost universally accepted as having superior lighting quality combined with vast energy savings the Achilles heel of these bulbs in past years has been cost and only in 2014 did they typically start falling below the 10 dollar mark per bulb. Savvy consumers would typically have to wait for sales or use rebate coupons to be able to afford these energy-saving bulbs but at present they seem on target to reach the same pricing as CFL's with a few short years.
One aspect of LED bulbs that make them preferable is a more natural, full spectrum light that some CFL's often lacked. This was a result of a higher CRI or Color Rendering
Index. Most LED bulbs have a CRI in the 80s or 90s meaning more vibrant colors and a generally better quality of light. In addition to CRI consumers should be aware of something called color temperature. While many  consumers favor the 2700 temperature giving them the yellowish soft glow of old fashioned incandescent lights, I tend to favor the 3000 color temperature which gives a whiter light that I found more pleasing and vibrant, much like some Halogen bulbs I had some years back. This remains subjective and I would
encourage people to scrutinize the lit bulbs in the store before making a purchase.
Another area where LED's are steadily improving is the area of efficiency.  Where as today's LED bulbs often produce the 60 watts of Illumination for 9 to 11 watts of energy used, it's expected that this could be tweaked to the 6 or even 5 watts within a decade. In effect, instead of 1/6 the energy of an old fashioned incandescent bulb a future, fully evolved LED bulb may use 1/8 or even 1/10 the energy of an incandescent. Another often stated advantage of LED light bulbs is there sheer longevity. Most of these bulbs can be expected to last at least 10 and conceivably 20 years making them a good value even when they were at at premium prices.
The combination of superior quality lighting that uses less energy now at an affordable price may well be the perfect example of the right product at the right time.
[divider]
Article written by David Mazovick for Design Engine, 11/13/2015.