The Champion Cup Series Racing organization hasn't been to Gingerman Raceway in South Haven, Michigan in 10 years. This past weekend, they made their return to what would turn out to be a really tough one – with quite a few bumps, bruises, broken bones and bikes! It was a nice change to race at a new track and Bart Brejcha usually does exceptionally well at tracks that are new, because no one else is so familiar and Bart does his homework. However, when you are trying for the track record, you tend to push the envelope a bit… use the entire track full throttle (Bart crashed out of the lead in Middleweight Supersport in sand), bust handlebars (Jason Farrell & Carl Schultz swapped paint – no crashes), bump tires (Carl ran into the back of Bart braking into T11 – no crashes thanks to the rubber God)
Friday practice w/ STT Sorting out the borrowed bike…
Knowing that we would miss Saturday CCS practice for a friend's wedding, the idea was to get out to Gingerman on Friday, with the STT trackday event, and prepare the bikes for the weekend. STT had even advertised as a racer practice, which is nice since track day traffic can be much slower than even amateur lapped traffic and closing speeds can be dangerous. We understand that they did away with racer practice because the turn out was light. It rained in the morning sessions so we only got on track after lunch to dial in the Bruce Raub borrowed, Captain America ZX6R machine. We did not want a blown engine to cause us to lose any races before we start like the last BlackHawk round did. Bart ran low 1:34 lap times in STT track-day traffic. Brian explained to us that Bruce Raub's Captain America bike is mapped for 30/70 blend of leaded VP110 & MR12. VP fuels this race fuel for the sportbikes and is one of the team's sponsors. The 30/70 blend helps the ZX6R run cooler than just straight MR12.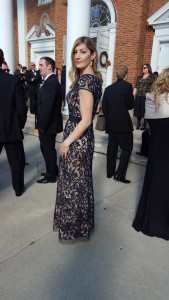 Saturday wedding
The wedding ceremony was off the charts fun with a guest appearance by Blackhawks' national anthem singer, Jim Cornelison as the vocalist. The reception at the Chicago Union Station Ballroom was even more spectacular! Men in tuxedos and ladies dressed to the nines drank delicious cocktails, danced to great music and dined on a fabulous meal all while celebrating a beautiful couple.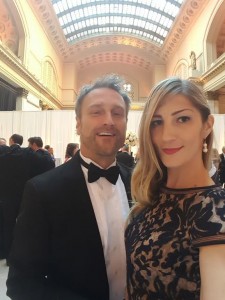 Sunday racing
In one race Carl Soltisz, under heavy braking, bumped Bart's rear tire. Bart thought that the front tire buckled and ran off a bit wide, aiming right for the wall. Luckily, both racers were able to slow those horses down and not hit the eminent wall. It's Bart that always states with a grin, "It's not the speed that kills during crashes, it's the sudden stop."
+Crashed: Bart on Kawasaki ZX6R in turn 9 (got into the sand using the entire track), Carl Yamaha R6 in Turn 10b
+Ran off course: Bart credits his poor 3rd & 4th place finishes to running off track.
+Broken bones: Dustin Boyd broke a clavicle chasing Jason Farrell and gaining on him, crashed in T1 under hard acceleration.
+Bike issues/blown engines etc: Eugene Judge, Bart electrical outage on B-bike
+Track record/personal records: Bart & Carl were each only .1 second off the track record at one point. There is no real way for Bart to obtain enough points even though he is winning all the race championships so far.
Safety Suggestions for Gingerman Raceway
We have seen other tracks spend money to make changes to race tracks (i.e. Putnam's last turn). They moved the wall back just 20 feet or something insignificant. Design Engine would like to point out that if you're going to move the wall in T11 at Gingerman back, think about the modification with someone who can draw up the proposed changes and bounce that proposal by CCS officials who can think about it clearly for a few days. Make any changes to the drawing and resubmit that to the CCS officials. In the example of the Putnam last turn, they could have moved the wall 100 feet and the course would have even been better for pedestrians, PIT in better and the course safer overall or even ran backwards. Just some thoughts from the engineering mind of Bart Brejcha.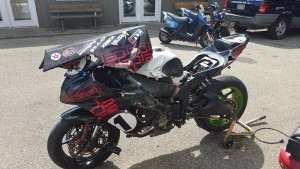 Race Results
Racing didn't go as well as the team expected. Bart definitely did his homework in preparation for this track. One mistake is all that is necessary for an expert rider to leverage and make a pass on another racer. In one race where Bart got 4th place, he explains that the team was working through brake and master cylinder problems. We finally got the brakes sorted out on the Captain America B-Bike. Upon entering T3 following Carl, who was in the lead, Bart gripped the Vesrah XX pads too hard causing the rear tire to come up. "I grabbed the brake too abruptly, and now that we have the front brake dialed in, the rear wheel came up," Bart goes on to explain talking loudly in the pits, "Then I let go and grabbed too abruptly again trying to grip as much pavement as possible before running off into the grass". He went on, "with all my motocross experience and off track excursions on a sportbike, I know not to turn to tight or grab the front brake… and then there's that 4-inch earth wall coming fast. I hit it at about 2 mph and the back wheel popped up. While laughing under my helmet, I powered out of the sand and went right back out on track".
The one crash I did have was in the Middle weight SuperSport as Jason Farrell got on video liked here on the blog. "I crashed out of first place again, this time using the entire track and hard on the throttle. "Next time ill walk the track with a broom" and Bart didn't even get hurt in the least stating, "I was more sore after the GTU then that get off".
Bart's fastest lap almost got him into the 1:30's with a 1:31.1
(Bart is still leading all the various championships). The GTU by only one point.
Nine races this time around (we usually only do 6 races)
GTU (25 minute race was only 16 minutes due to noise/time restrictions): 3rd place
Unlimited SuperSport: 1st place (on a middleweight bike)
Middleweight SuperSport: DNF (crashed out of the lead in T9) See video
Heavyweight SuperSport: 4th place
Unlimited SuperBike: 2nd place (against the liter bikes)
Middleweight SuperBike: 4th place
Middleweight Grand Prix: 3rd place
Heavyweight SuperBike: 3rd place
Unlimited GP: DNF (electrical problem)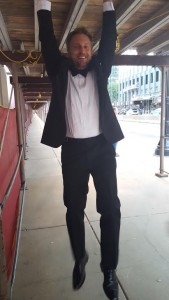 Social Media Bart Brejcha
Youtube https://www.youtube.com/user/bbrejcha
Instagram https://instagram.com/bartbrejcha/
Facebook https://www.facebook.com/bart.brejcha
Twitter https://twitter.com/bartbrejcha
Sponsors
Design Engine DESIGN-ENGINE Design engine is both a Blog and a School where they teach Design & Engineering software such as Solidworks and Pro/ENGINEER, Creo & Maya, the software that created the dinosaurs in Jurassic Park.
Pirelli thru Farrell performance
US Chrome http://www.uschrome.com/ Performance Coatings since 1940
Download Bart's Gingerman PDF track map