Here's a box of 100 SRAM high-performance bike components. Now make something of it. That's the challenge SRAM laid down for a group of noted artists from across the country, handpicked by Milwaukee's art Guru Terrence Coffman and SRAM's very own Marketing Chief David Zimberoff. The participating artists more than met this challenge.
The works they created were recently displayed at the Interbike national bicycle show. They will also be displayed in a juried exhibition in Chicago and sold to collectors in an online auction. All proceeds from the auction will be donated to World Bicycle Relief.
The artist receiving top honors in the juried exhibition will be awarded a trip to Africa to visit people whose lives have been changed by the gift of a World Bicycle Relief bike.
World Bicycle Relief serves people in underdeveloped regions of the world who suffer from lack of access to health care, education, and economic opportunity. With a bicycle you can travel four times farther, carry five times more, and save up to three hours a day in travel time (based on a 10-mile commute). So you can get to a doctor, to school, or to work faster and more safely. Doors closed by distance are now opened, as is the way to a better life.
Here are some of our favorite artists and their models: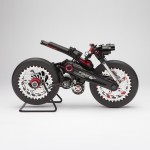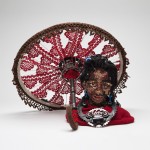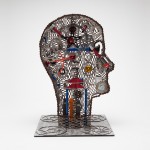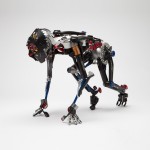 To see more artists and how you can donate, CLICK HERE.