You buy a regular notebook to keep you organized, use it for a couple weeks and eventually it ends up in the bottom of some drawer in your house because it really wasn't helping you all that much. Well, the brilliantly designed BASICS Notebook may just make staying organized and productive something that is achievable for everyone.
The difference between the BASICS Notebook and other notebooks is that you pretty much have everything you need, all in one spot. It maintains the perfect balance of goals, activities, and professionalism and provides a higher quality of whiteboard paper, while keeping all the elements of a normal notebook. The conveniently sized notebook includes a 6-month planner, lined paper, pen holder, dual elastic (keeps you on the right page every time,) sketchbook, whiteboard paper, pocket, goal setting guide and checklists. Now, if you have ever used any kind of technology, you know that glitches happen all the time. Technology is supposed to make our lives easier, but the amount of panic we feel when, suddenly, our data is wiped out certainly does the opposite. With the BASICS Notebook, we are getting back to basics by using old-fashioned pen and paper, but with a much more modern edge, and zero risk that what you wrote down a few weeks ago will ever be erased.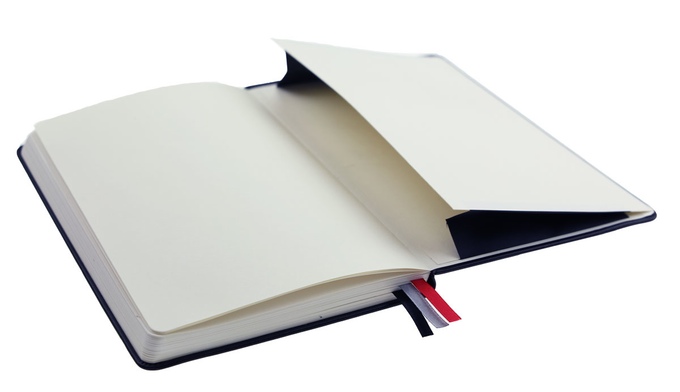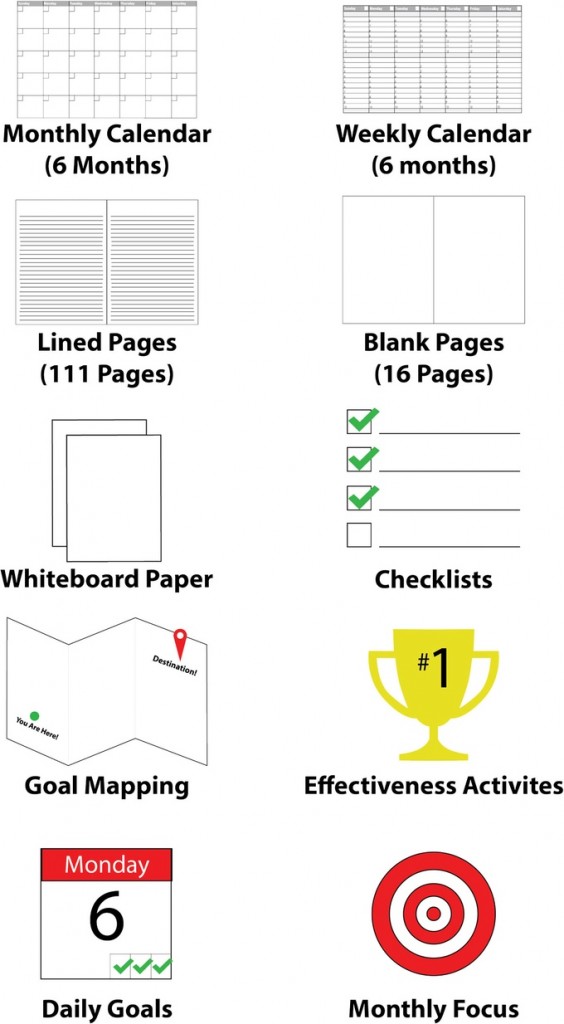 Jacob Durham and Jon Richards, the two founders of BASICS products, got the inspiration for this notebook while creating their first Kickstarter campaign for the BASICS Wallet. They realized a regular notebook just doesn't cut it when it comes to being an all-in-one tool and Richards explained, "from this frustration we set out to create a notebook with the perfect balance of planning, space for note taking, and brainstorming."
The philosophy behind all BASICS products is to take products that have been around for a while, and innovate through function and design to give them a fresh new look and utility that has never been seen before. Meaning, they offer fresh design and functionality to the products that people already carry around with them every day.
Richards went on to say, "We have designed a notebook that will not only simplify your life, but improve your life, with the ability to break your goals down into actionable tasks, and with the optional weekly activity to boost positivity, this notebook will improve you life by helping you to be more productive and achieve your goals."
So while the Basics Notebook is a great tool for any business professional, with the upcoming school year, the Basics Notebook would also be a great gift for a student – whether high school or graduate.
You can order the BASICS notebook here or simply learn a little more about why it's different than any other notebook you have owned in the video below.