The Tree Church and Labyrinth Walk by Barry Cox is unlike any church you have ever been to. Located in Ohaupo, New Zealand, and set on 3-acres of land it features extensive gardens and a labyrinth walk – all made out of green, living trees. Barry began developing the Tree Church, which uses five different types of trees in its construction, about 4 years ago and now it is finally open to the public and for private events.
Barry got the inspiration for the Tree Church while traveling Europe and seeing a lot of ancient stone churches, which he says would have been what he wanted to construct, but it simply "wasn't going to happen" and decided to use trees instead. He needed to use five different types of trees to ensure the best design, saying that, "You've got to get the proportions right, there's a formula, from an architectural point of view." Yet, despite all the planning that went into the design, Barry did not plan for the Tree Church to be open to the public, instead he had planned it to be his place away from society. After word of his incredible work spread, he decided he would share it with other people – even if only for two days a week.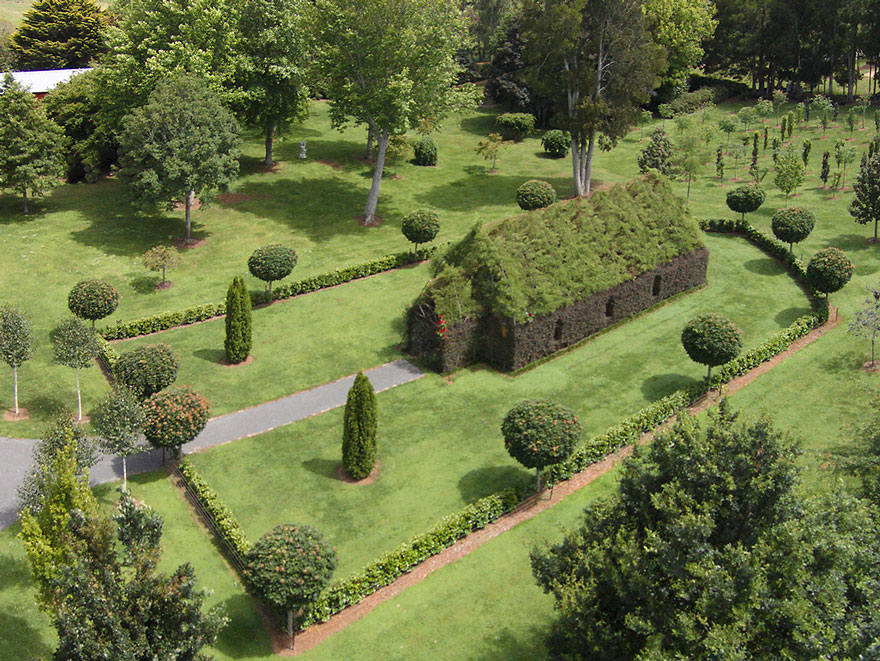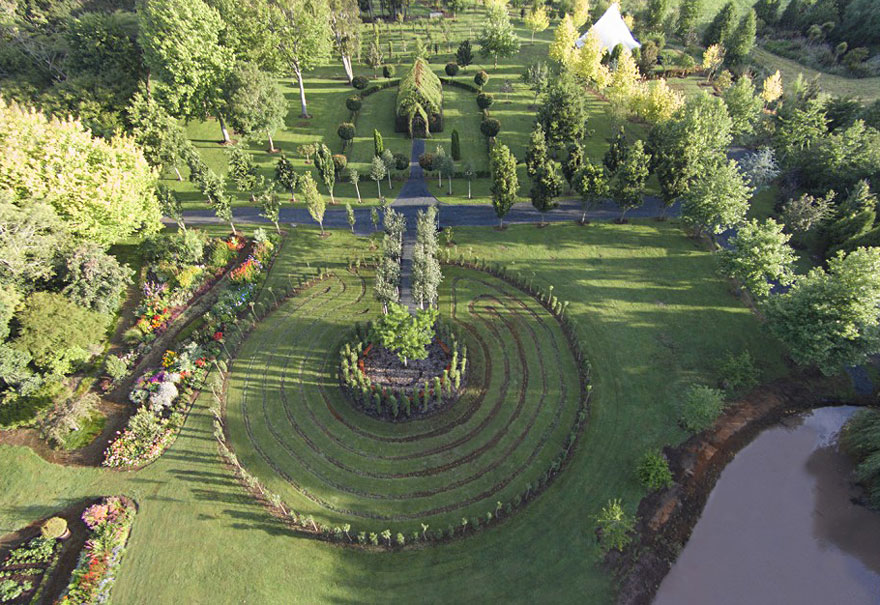 As far as construction goes, Barry explained, "I cleared the area in April 2011 and made the iron frame, drawing on all the research I had done over the years of studying churches. I wanted the roof and the walls to be distinctly different, to highlight the proportions, just like masonry churches."
Now, because these trees are alive and growing, there is a lot of maintenance and upkeep that goes into the entire area to keep it looking it's best. Barry added that he doesn't feel satisfied unless the trees and the gardens look their best and that it usually takes him "five hours to mow the lawns and at least three hours of final primping" for everything to be in tip-top shape. Not to mention that pleaching trees in the first place is a big accomplishment all on it's own – no other structure like this one, made completely out of multiple trees, exists anywhere else in the world.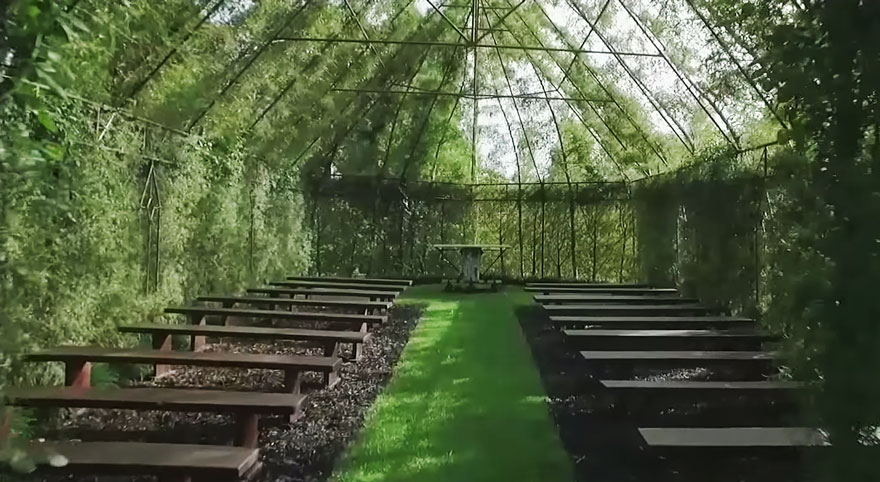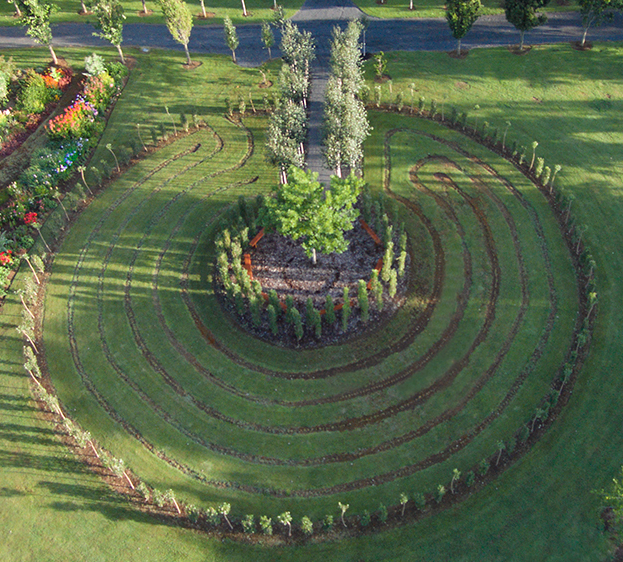 While the Tree Church has been drawing plenty of couples looking to get married in a one-of-a-kind place, it is also open to the public, simply for taking a stroll, or for photographers who are looking for a unique background for picture taking.
If you plan on visiting New Zealand anytime soon, you can learn more about the Tree Church here or check out the brief video below.
[divider]
Article Written by Mila Medonaite for Design Engine, July 13, 2015