Thoth Technology has been granted a US patent for an elevator to take spacecraft and astronauts into space, even if only part of the way. The Thothx Tower, a 12.4 mile-high inflatable space elevator, is not currently in production but if it is ever built experts estimate there could potentially be a 30 percent savings in fuel costs.
Space exploration is known to be very expensive, but often times the most expensive part is the take off from Earth and the amount of fuel needed. Not to mention, take offs can fail and become dangerous, should they have humans on board. No only do we need fuel to get into space, but we also need to bring fuel to space – with atmospheric drag making the entire process that much more difficult and costly. Russian space pioneer, Konstantin Tsiolkovsky, first proposed the seemingly impossible idea of a space elevator in 1909. Now, more than 100 years later, the Thothx inflatable space tower plans to only go half of the way to space, 12.4 miles, thus reducing the overall costs of launching rockets into space.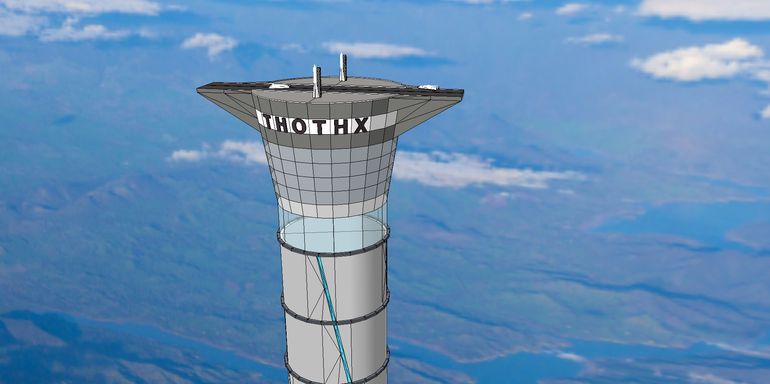 Previously, finding the right materials and constructing space elevators was impossible. According to GizMag to construct one we would "need a tower or cable reaching up to geosynchronous orbit and another cable stretching thousands of miles beyond, with a counterbalance the size of an asteroid at the end to help hold up the structure." We don't have many existent materials that could support the entire elevator – a structure that is 20 times higher than any manmade structure in the world. The Thothx is instead made of "reinforced inflatable sections with an interior elevator tower made of multiple, extruded, pneumatically-reinforced segments. This forms an inner wall to the inflatable sections and a hollow middle for the elevator car. It also acts as a framework for raising decks, stabilizers, and other building components."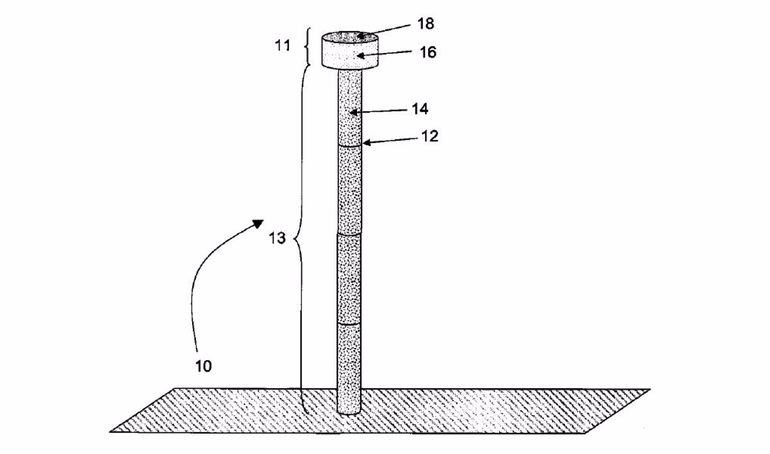 The very top of the tower would be used as the launching, landing and refueling pad for rockets. Its pressurized cars would be able to climb up and down the tower, either outside of the shaft or running inside the core. Although the tower will be mostly used for rockets, scientific research and communication, there could be a possibly of it one day being used for tourism.
The idea of a space elevator has been played with for a while. This NASA video below was released in 2000 and shows how a space elevator could function.
What do you think, is a space elevator possible in the future?
[divider]
Article Written by Mila Medonaite for Design Engine, August 14, 2015