Two years ago, we wrote about a new development in Chicago design called Design House.  What have they been up to since then?
A quick refresh on the Design House concept and mission:  the organization seeks to help revitalize Chicago business and manufacturing by bringing design thinking to local makers and by leveraging their strengths to enable competitive advantage.  To do so, they host a "Design Jam" where local design professionals unpack the capabilities of the manufacturer selected for that particular event, and come up with hundreds of new ideas for new products that leverage that capability.  Following this event, local design students further refine and build on ideas, ultimately leading to real prototypes that can be discussed with the company's business partners and customers.  Manufacturers are selected for their potential to be able to leverage design thinking – and their general attitude towards incorporating design thinking into their business in the future.  The idea is to "teach them to fish" with a very hands-on method that leaves them with the skills to continue to innovate in the future.
The model has already had a few success stories, with more in the making.  The most recent Design Jam, held at the ICNC on October 13, focused on Matot, a 128-year old, family-owned, dumbwaiter manufacturer.   Ideas for new products generated at the Jam ranged from rotating mail package security systems to beer delivery systems, and everything in between.  Because the method is to "design for local", the Jam took the skills, technology, and market connections of Matot and identified design concepts based on those, rather than coming up with ideas based on customer needs that then need to be shopped to the lowest cost manufacturer.  Now the ideas are being refined by a group of students for presentation and discussion with Matot to evaluate which ones will have the greatest potential in terms of ease of manufacturability, ability to fill customer needs, commercializability, etc.  As with other Design Jams, ultimately 1-2 final concepts will be prototyped and will move into execution, perhaps via crowdsourcing like Kickstarter or Indiegogo, or through direct partnership with a customer.
Design House has advanced the model recently: they have crafted a formal curriculum for use in design schools, which creates an incredible opportunity for scalability of the model.  Design House is also running Jams in San Francisco, Detroit, St Louis, and Pittsburgh, but now any pocket of manufacturing in the country could replicate and leverage the very effective model.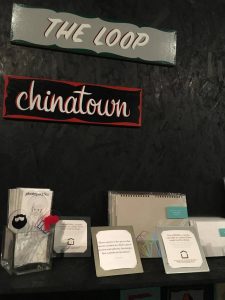 There's definitely a shift coming in the Chicago maker community, with the refresh of Catalyst as mHub, a local incubator and support center for startup manufacturers.   Paul Hatch, CEO of TEAMS and Founding Partner of Design House, says "What's happening in Chicago has been a long time in coming – mHub, and Catalyst before it, has marked the start of a focus of incubator attention on start-up companies doing physical manufacturing, not just digital tech."  mHub isn't the only  makerspace in Chicago either; between these various components it's clear the tide is rising.
Hatch added, "Chicago has key essential elements to enable success- we have the manufacturing background; "making" mentality, and a close-knit manufacturer community that go above and beyond to support each other.  This is really rare."  This trifecta is clearly visible in the sheer volume of  Kickstarter projects in Chicago.
How can you get involved?  Join the mailing list to be informed about future Chicago Design Jams.  Take a tour of mHub.  Support your own local maker.  Together our community can create jobs and economic value, keep manufacturing local, and make some pretty cool innovations in the process.
---
Written by Laura Flanigan for Design Engine, November 4, 2016