Architecture office Carlo Ratti Associati has proposed a floating plaza that uses submarine technology for West Palm Beach's Currie Park in Florida. The project, once completed, would include an organic restaurant with its own hydroponic cultivations, a pool and an auditorium.
CRA plans to build the new complex on a vacant 19-ha (47-ac) area on the coast of Lake Worth Lagoon. The design of the floating plaza uses technologies similar to those used by underwater vessels. The plaza will be mounted on a system of responsive air chambers, which will automatically sense the load weight on the plaza and adjust water levels accordingly. CRA's Carlo Ratti explains, "Architecture usually conceives of buildings as separate, autonomous entities, but in this case, the plaza inhabits the water as if it was carved right into it. The water becomes a moving element that harmoniously accommodates the new public space."
The project is part of a master redevelopment plan for Currie Park, where the on-land facilities will connect to the floating plaza via a leafy pathway. The parking lot to the north of Currie Park will also be replaced by a gently sloping hill that will provide pedestrians access to the area and offer views of Palm Beach and the ocean beyond it. "With this project, we aim to reclaim West Palm Beach's connection to the natural elements that surround it, and give shape to a vibrant new district that will serve as a creative catalyst for the entire city. The project also showcases how a new technology allows us to radically redefine the relationship between architecture and water," says Ratti.
CRA has experience finding innovative uses for water in architecture. In 2008, the architecture office designed the Digital Water Pavilion at the Expo Zaragoza, a building that features retractable walls made of water. This design gained international recognition and was also one of TIME magazine's "Best Inventions of the year."
West Palm Beach construction is set to begin next month and is expected to be completed by 2018.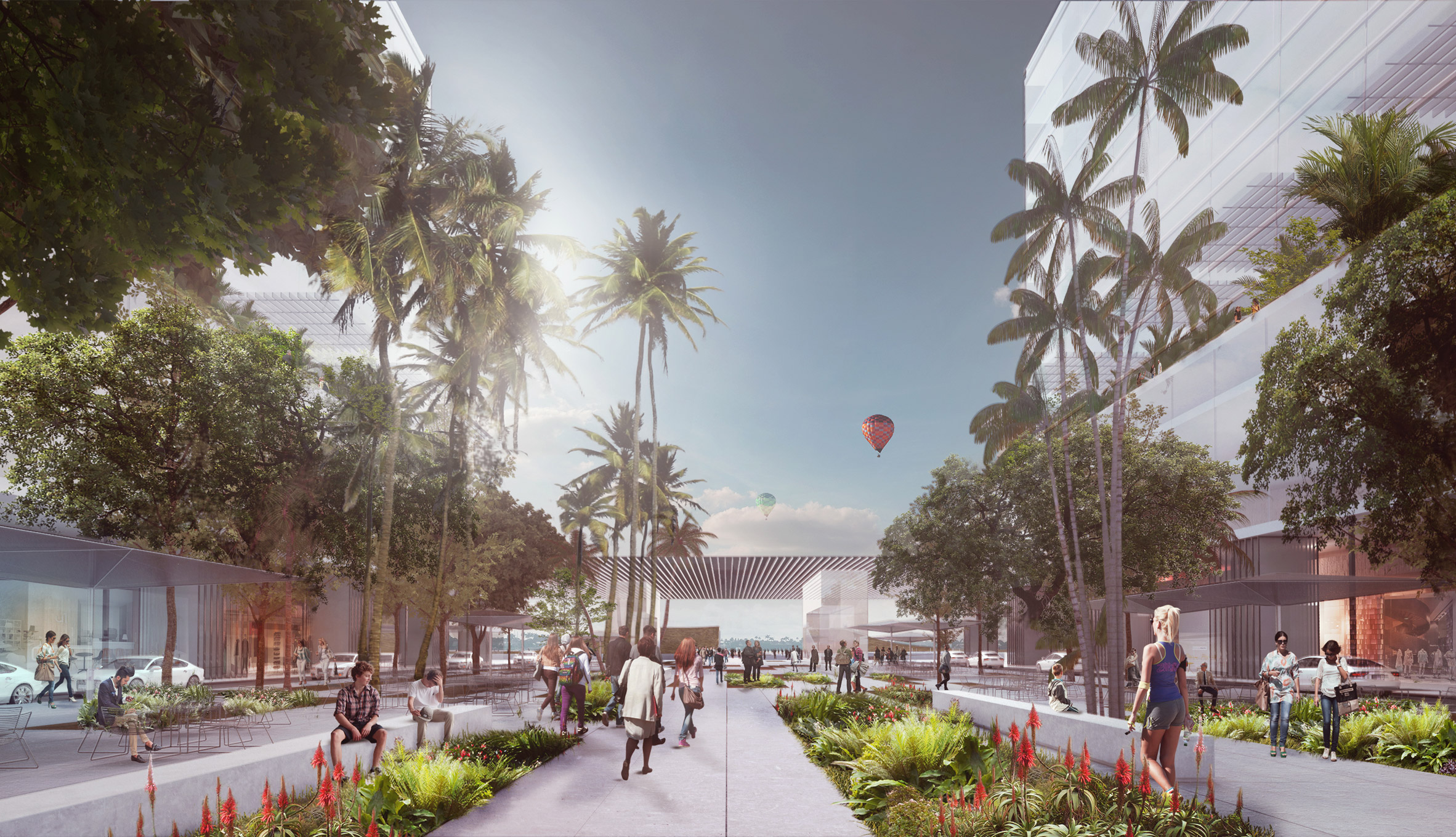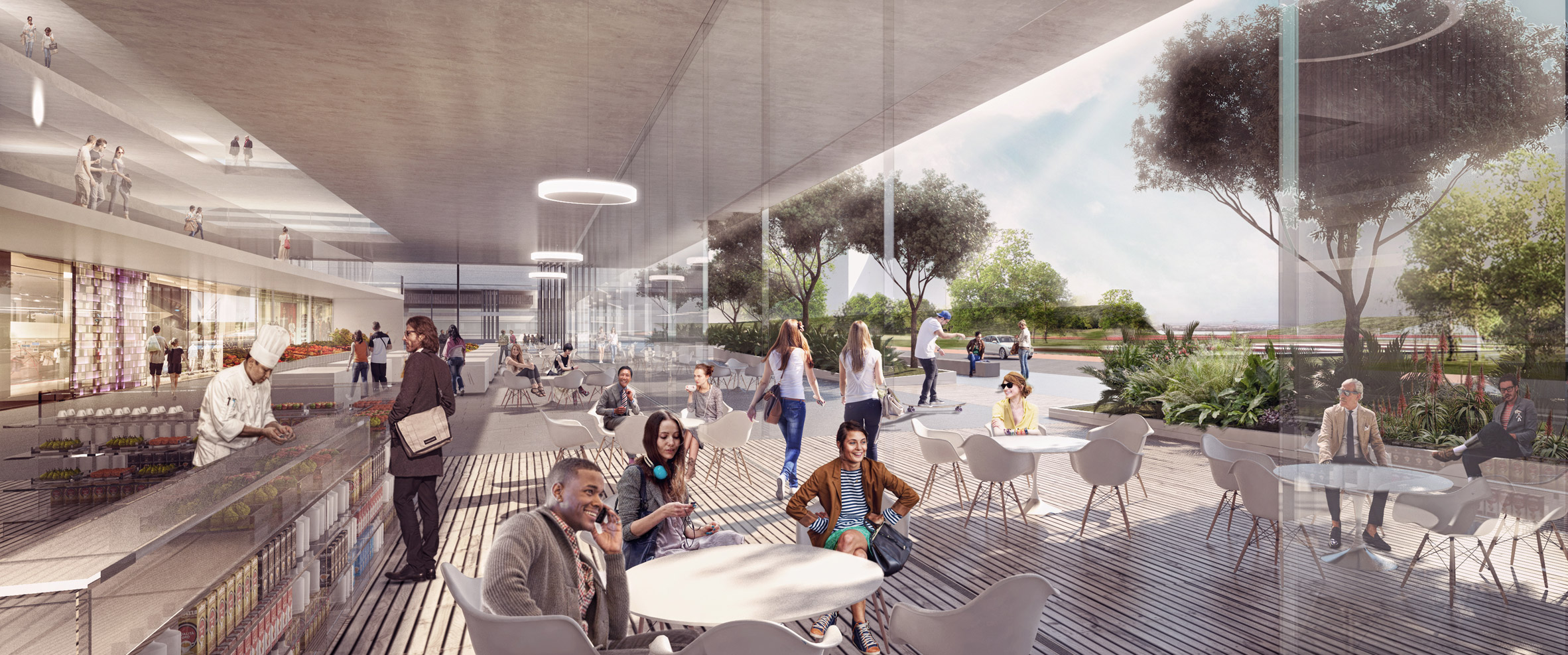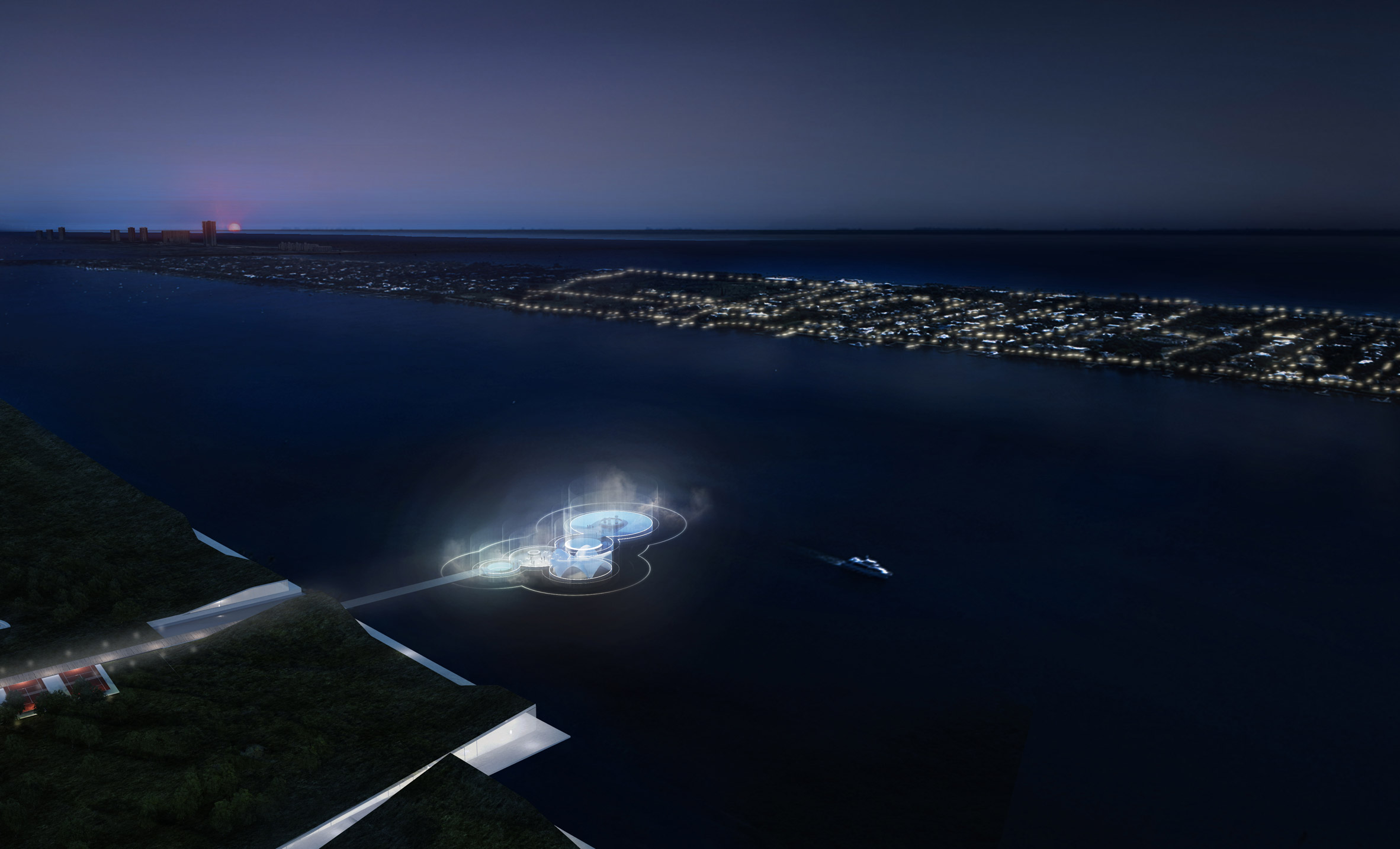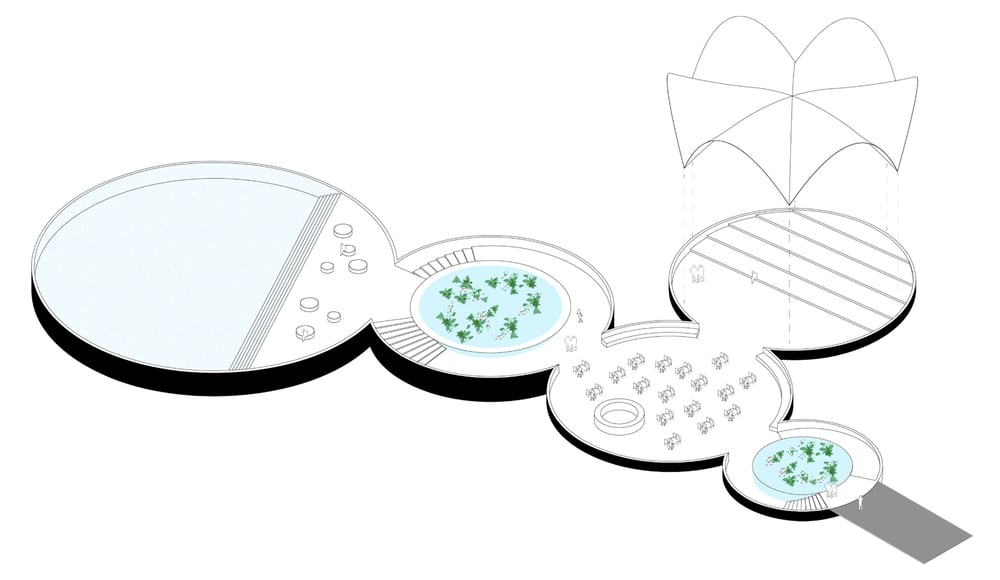 Source via: Carlo Ratti 
[divider]
Article Written by Mila Medonaite for Design Engine, November 2, 2016