Wai Lim Chan of Trigger Design, designer and participant in Design Engine training, has created some impressive designs. Wai Lim Chan's "The Endangered" is a line of scented jewelry boxes that are shaped like endangered animals. Chan hopes these jewelry boxes will help represent the importance of cherishing precious moments with your loved ones.
Chan explained the jewelry boxes where inspired by Mohandas Karamchand Gandhi's quote, "There is sufficiency in the world for man's need but not for man's greed." Moments with your loved ones can one day become just a memory, much like endangered animals, and we should enjoy and cherish them while we have them. The range of scented jewelry boxes includes a tiger, elephant, rhino and deer, with each jewelry box featuring its own unique scent developed in collaboration with AllSense scent lab. Chan describes that her inspiration is sparked from many places –  including culture, memories, social and environmental change, and observing user habits and lifestyles.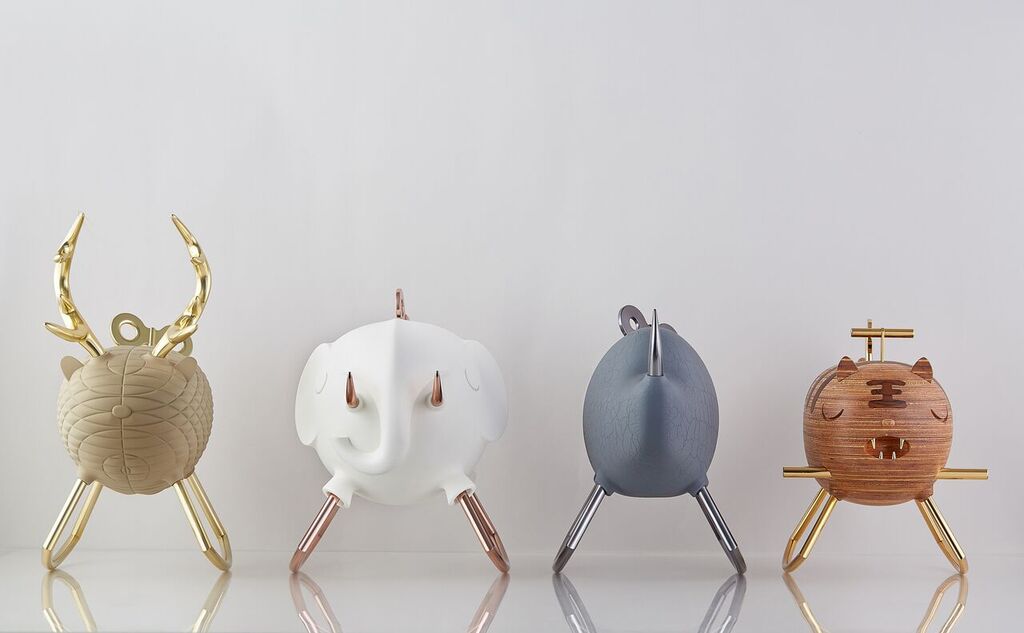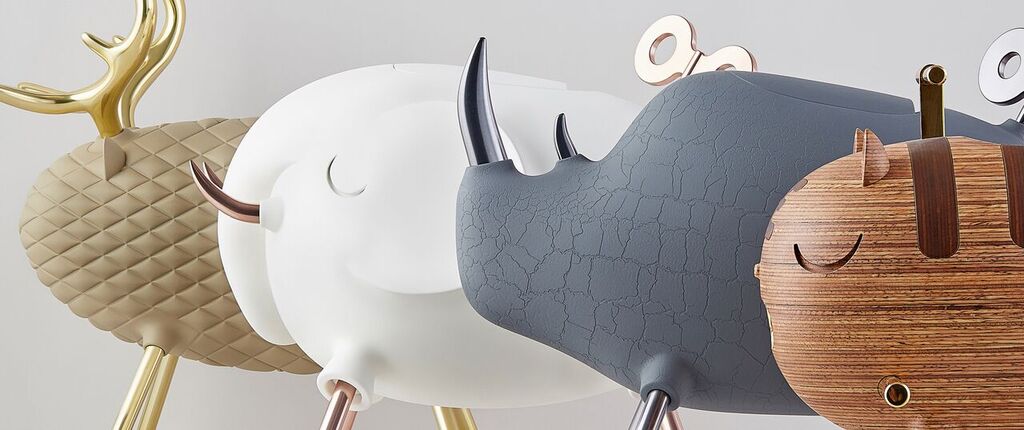 At Design Engine, we aim to provide designers with all the necessary tools and knowledge to become experts in their own respective fields. To see our students creating innovative designs is the greatest reward. Wai Lim Chan has taken Design Engine Creo Freestyle Surfacing classes with instructor Bart Brejcha. Talking about Design Engine, Chan explained, "Design Engine helps designers to understand the methodology of 3D surfacing concepts that seamlessly integrate well to designer thinking/creation process. Whether it is a surfacing technique or planning for complex, scalable modeling, the designer is able to express form & function design intent in a creative and efficient way." At Design Engine, we focus more on hands-on learning and the engagement of students through small class sizes and industry-experienced instructors. Chan talked about her time as a Design Engine student: "Bart's session is always a great experience. He conducted it in a very motivated and creative environment that encourages trainees to discover. Lessons are not too technical, in fact each chapter is fun and very interactive. He understands our interest very well and is able to bring out relevant examples/case studies that relate to his class well."
Despite being the experienced designer she is now, Chan knew from an early age that she wanted to design, "Since [I was] young, I loved to doodle and create my self-made toy characters. I spent most of my time imagining and dreaming in class. Obviously it did not help my academics results in my secondary school, so I ended getting into vocational technical school learning engineering and industry automation." Later on in life, she found out about product and industrial design. She says she knew, " [it] suits me because my passion is drawing and creating things. I discovered the course through an industrial design graduation show. The show was inspiring with product design ranging from scuba diving gear, innovative bike concepts, futuristic anti-riot gear, and creative furniture design. Feeling amazed and excited, I told myself 'this is what I want to do.'"
Since these jewelry boxes are created with fine craftsmanship like art pieces, each one is custom built upon order. As what's next for Wai Lim Chan, she concluded, "currently I'm working on some modular public furniture and lifestyle products with fragrance."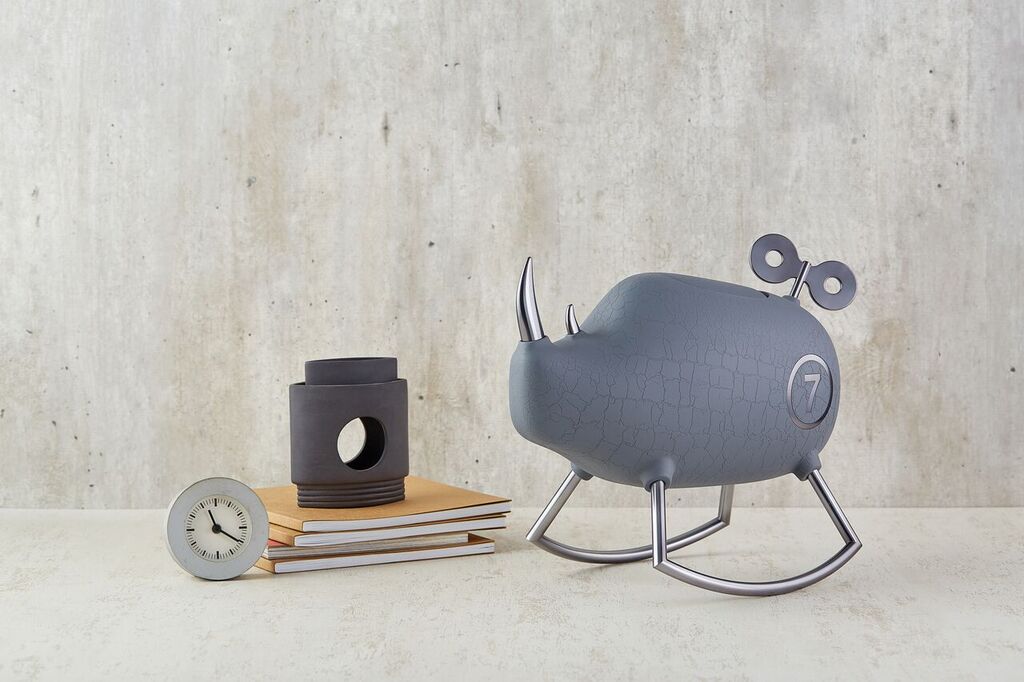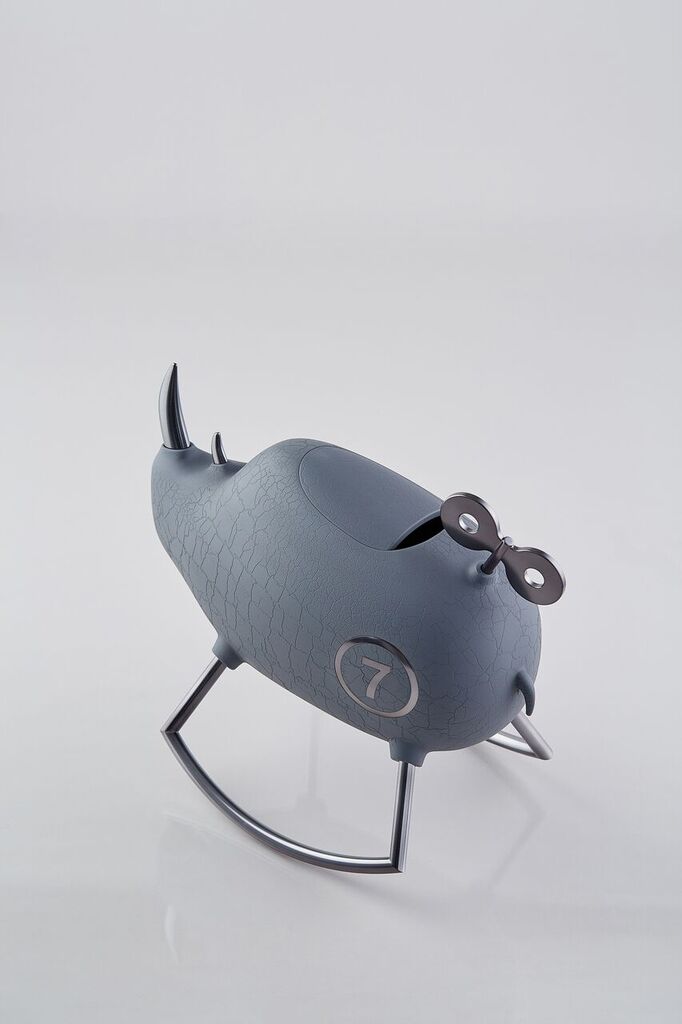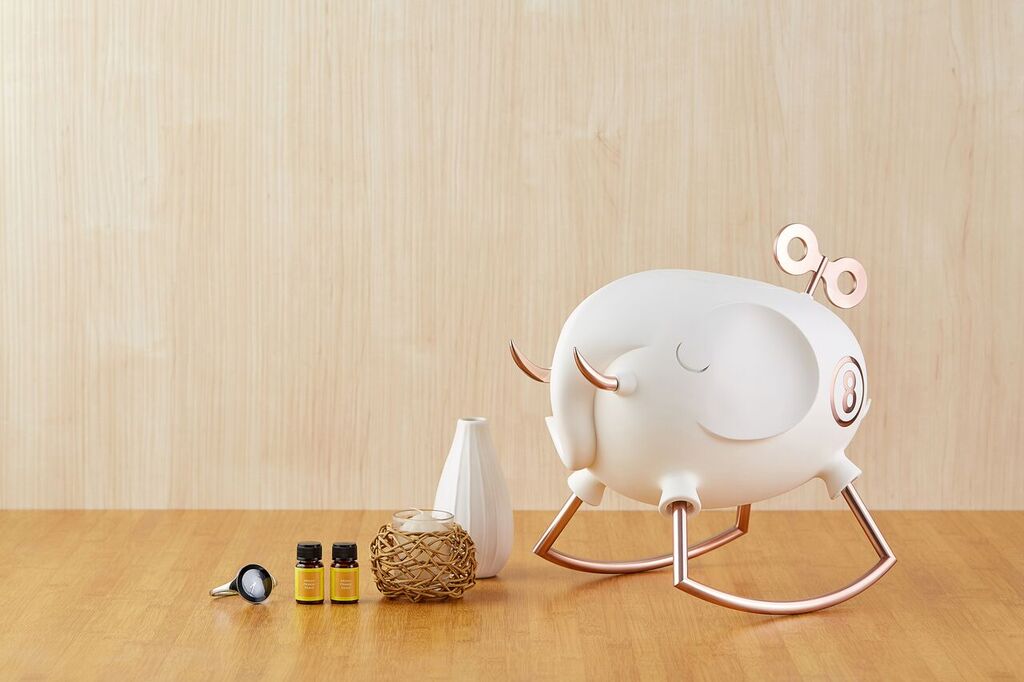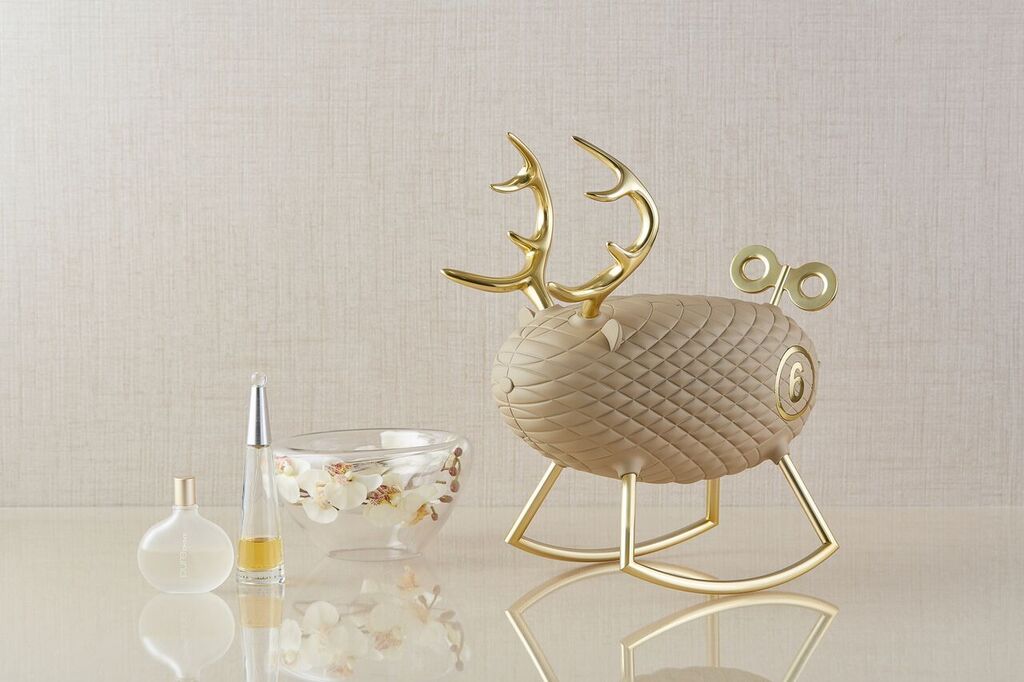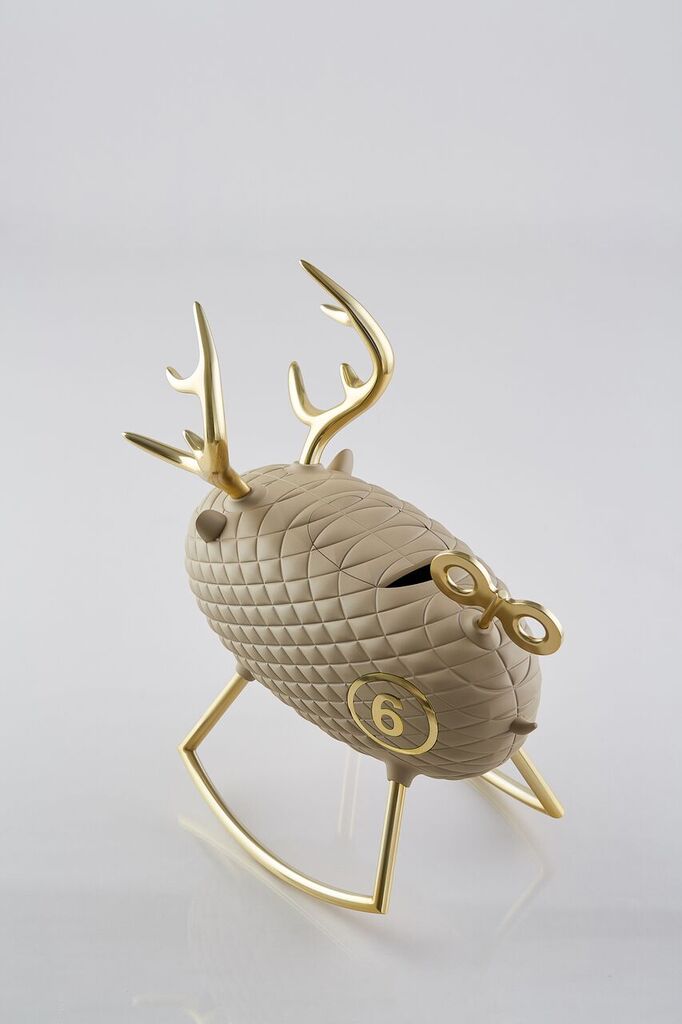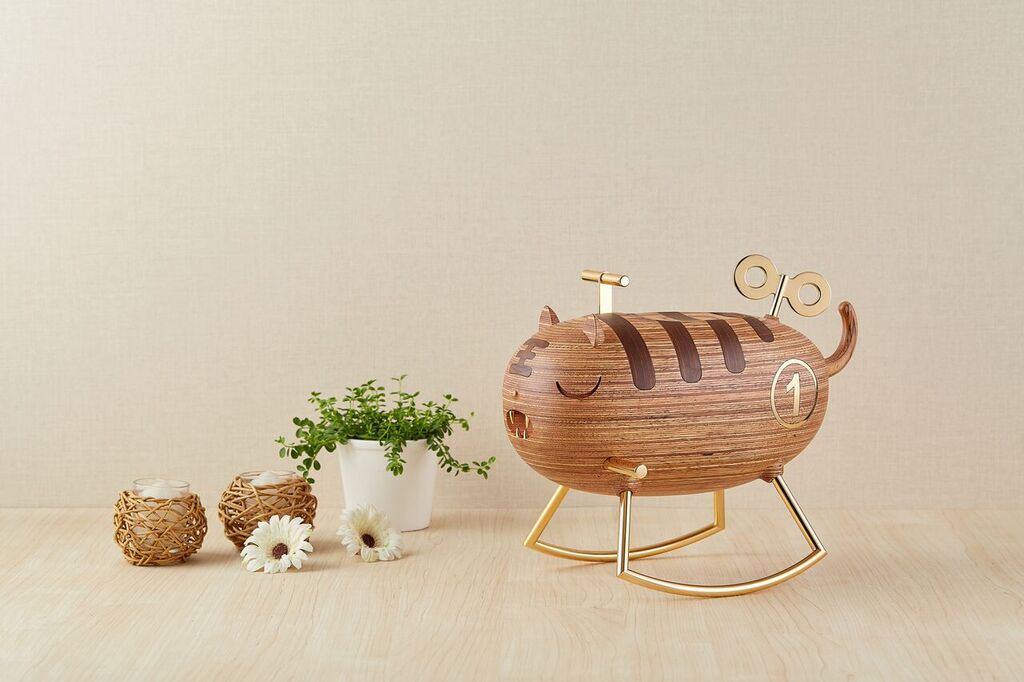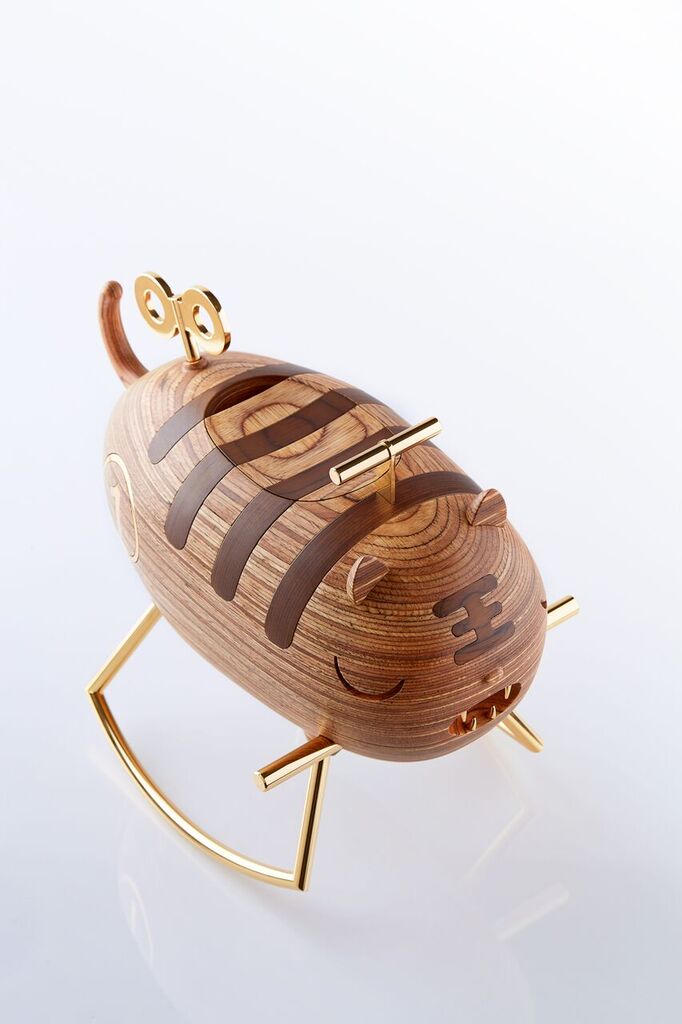 Specifications:
The Endangered: Tiger
345(L) X 210(W) X 283(H) mm
Recycled Heveatech wood, matte.
Chromed gold on aluminum
Scent: Zanzibar Mist by AllSense Scent Lab
The Endangered: Elephant
352(L) X 236(W) X 315(H) mm
ABS, Matte painted white ceramic finishing
Rose gold on aluminum
Scent: White Tea Fig by AllSense Scent Lab
The Endangered: Rhino
366(L) X 210(W) X 304(H) mm
ABS, painted, cracked cement textured
Black Chrome on aluminum
Scent: Sierra by AllSense Scent Lab
The Endangered: Deer
356(L) X 202(W) X 385(H) mm
ABS, coated matte soft touch
Gold Chromed on aluminum
Scent: Green Clover by AllSense Scent Lab
[divider]
Article Written By Mila Medonaite for Design Engine, April 6, 2016