We destroy about 26 billion trees through lumber, mining, agriculture and urban expansion each year. In the past, there weren't many solutions using technology for the deforestation problem until recently, a former NASA environmental engineer, Lauren Fletcher developed a plan to use drones to plant an estimated one billion trees each year. That's about 36,000 trees a day. Fletcher, who has over 20 years of experience at NASA, is working to get his startup, BioCarbon Engineering, off the ground – literally.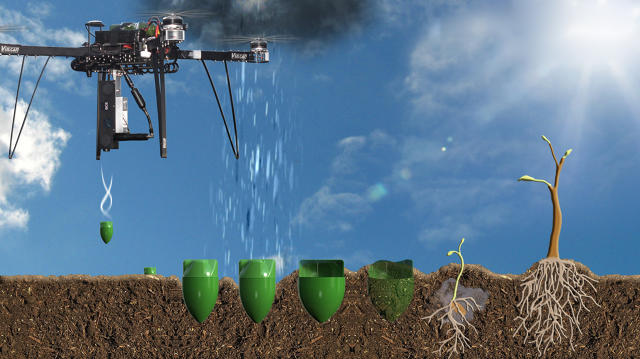 BioCarbon Engineering would redesign tree planning and instead use drones that would fly two or three meters above the ground and drop germinated seed pellets using pressurized air canisters to force the seeds into the soil – at ten seeds per minute. Thus, making planting trees much less costly, more efficient and faster than the traditional way of planting trees by hand. Yet, the drones can't simply drop the seeds wherever they happen to fly over, there are several steps they have to take to ensure the best results. They first have to gather data and information about the terrain and determine whether or not the area is fit for planting trees. If the terrain is considered "restoration potential," then the drones can go ahead and plant seeds following a planting route mapped out for them. Additionally, the BioCarbon team will work with local reforestation organizations to determine how to best meet the biodiversity requirements of each region that will have seeds planted in it. Since this technology is very new, the drones will also monitor the planted trees and the ecosystem over time to determine if improvements need to be made. BioCarbon Engineering calls this entire process "precision planting."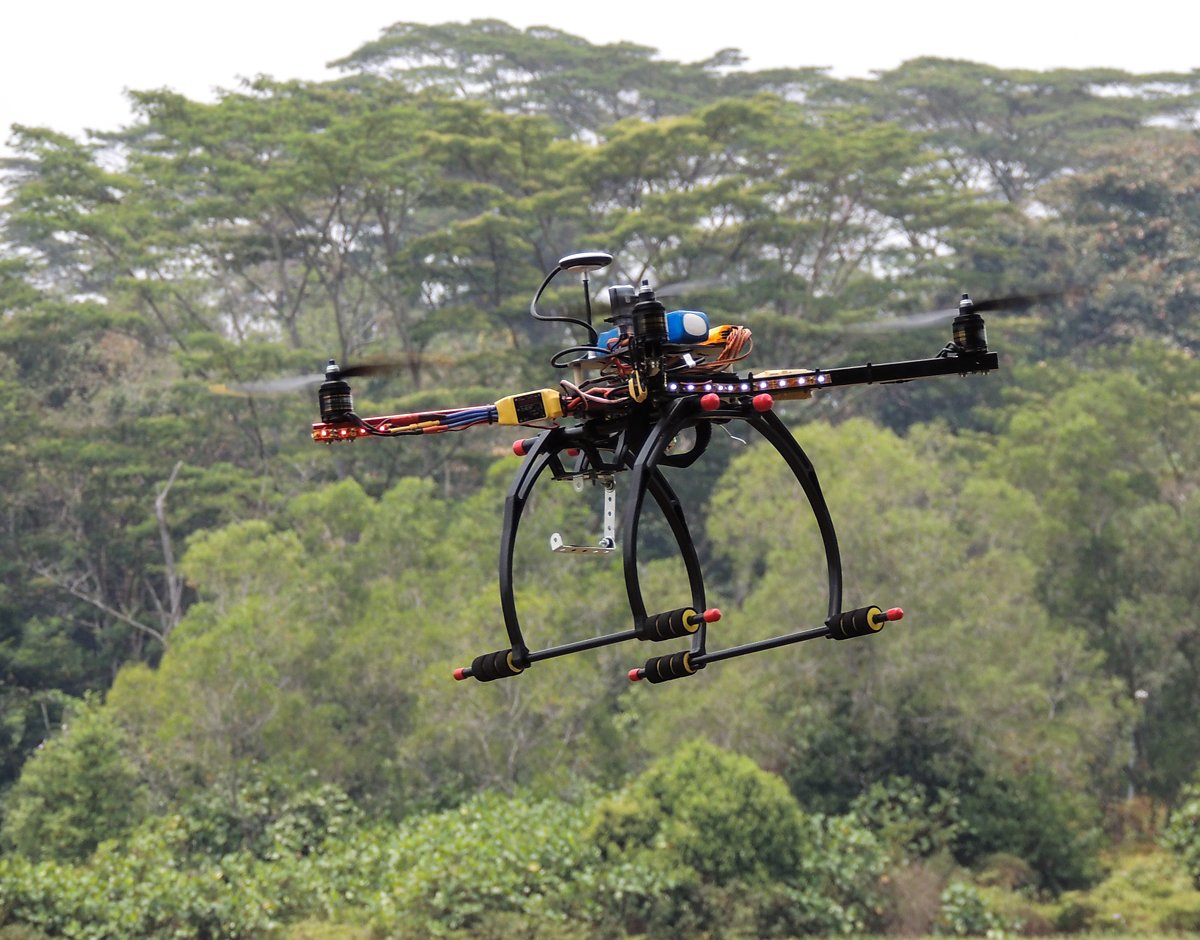 Although planting one billion trees a year cannot counteract all of the damaging affects deforestation has caused over the years, it's certainly a start towards a better future for humans and animals. Deforestation destroys the habitat of millions of species and these animals cannot survive without their homes. Also, deforestation causes more carbon dioxide (an estimated 1.5 billion tons) into our atmosphere. With fewer trees to absorb the CO2, the effect is our climate changing in dramatic ways – something we have all witnessed in one way or another. If we continue at the current rate of deforestation, it is estimated we won't have any rainforests in 100 years. So while our love for technology is helping us develop smart watches that can measure our heart rates, if we don't attempt to use modern technology to save the world's rainforests, we may soon not need heart-monitoring smart watches.
[divider]
Article Written by Mila Medonaite for Design Engine, May 5, 2015