Elon Musk is at it again, but this time his idea may really surprise you.
Musk, the CEO behind Tesla, is pushing for his latest project, to provide internet from space, into becoming a reality. He believes by providing internet from space, everyone would have high-speed internet wherever they are in the world – especially the billions of people in developing countries who have never been Internet users before. Musk, who is known for acting pretty quickly on his projects, has already requested for the US Federal Communications Commission's (FCC) permission to begin testing satellites in space to determine whether or not they are strong enough to send signals down to Earth.
Musk estimates that there will be about 4,000 satellites needed in space in order to provide Internet for Earth. If that sounds costly, that's because it is – or at least has been in the past. In the 1990's a Bill Gates-funded company, Teledesic, learned this the hard way when they tried and failed to bring internet from space to Earth, a project that costs them $9 billion. However, Musk already has his own successful space company, SpaceX, and will be using his own rockets to be doing test runs. The plan is to launch his Falcon 9 rocket into space and use it to deploy satellites all around the planet, then to see if the satellites signals can be strong enough to provide internet. Previous internet in space projects have failed because satellites were large, costly and difficult to maintain.
For Musk, it may be easier to accomplish this project since he can have more control over the testing and manufacturing of the satellites – stating that he will be manufacturing satellites to be smaller, cheaper and more efficient than ever before. Testing would be starting next year and if everything goes to plan, we can expect to be receiving internet from space within the next five years – however, just exactly what it will cost remains unclear.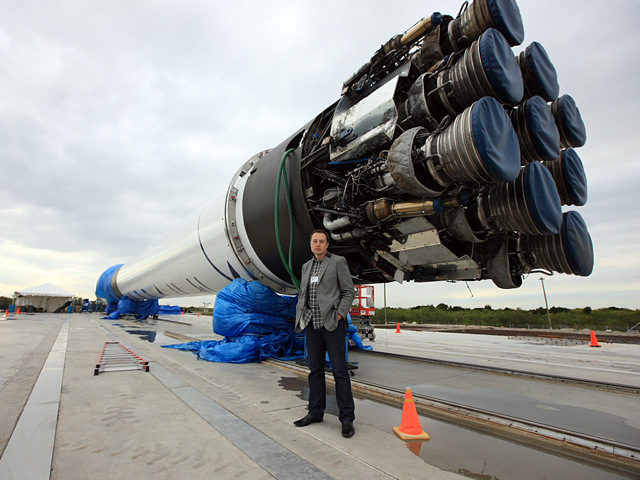 What do you think, is internet from space plausible or should we stick to what we already have?
[divider]
Article Written by Mila Medonaite for Design Engine, June 15, 2015