Elon Musk's Hyperloop idea first made waves in 2013, yet for a while his idea was just an idea, and a seemingly farfetched one at that. He proposed that the passenger-only high-speed Hyperloop transportation system would use pressure capsules inside pressurized tubes to take people from Los Angeles to San Francisco in just an hour – at over 700 MPH that is. Nowadays, Musk doesn't have much time to work on the Hyperloop, since he is very busy with some of his other ventures such as Tesla and SpaceX. Because of that, he has now released the "Official SpaceX Hyperloop Pod Competition" in hopes that the Hyperloop will turn into reality with a little help from the outside.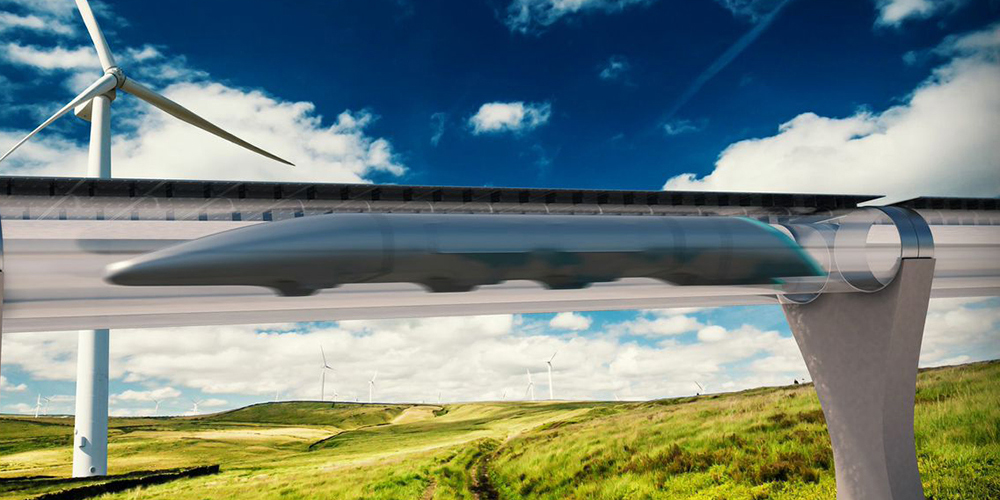 As stated on the SpaceX website, they are hoping to accelerate the development of the Hyperloop by opening up the pod competition to everyone – although it is more geared towards students and independent engineering teams. Additionally, SpaceX is constructing a mile long test track near their California headquarters so that participating teams will be able to test and demonstrate their pods. All submissions must be received by 5PM on Spetemeber 15, 2015, and they are hoping to start pod testing by June 2016.
Yet, this may become a tight competition, with Hyperloop Technologies already claiming that they have received over 700 entries. Musk hopes that they Hyperloop will be a fast and affordable way to travel – without forgoing style and comfort. Although Musk is not yet associated with any of these companies that are proposing what the Hyperloop should look like, an Austin-based company called Argodesign is already ahead of the game by showing us just how great the travel experience with the Hyperloop can be. Check out some of their design concepts below.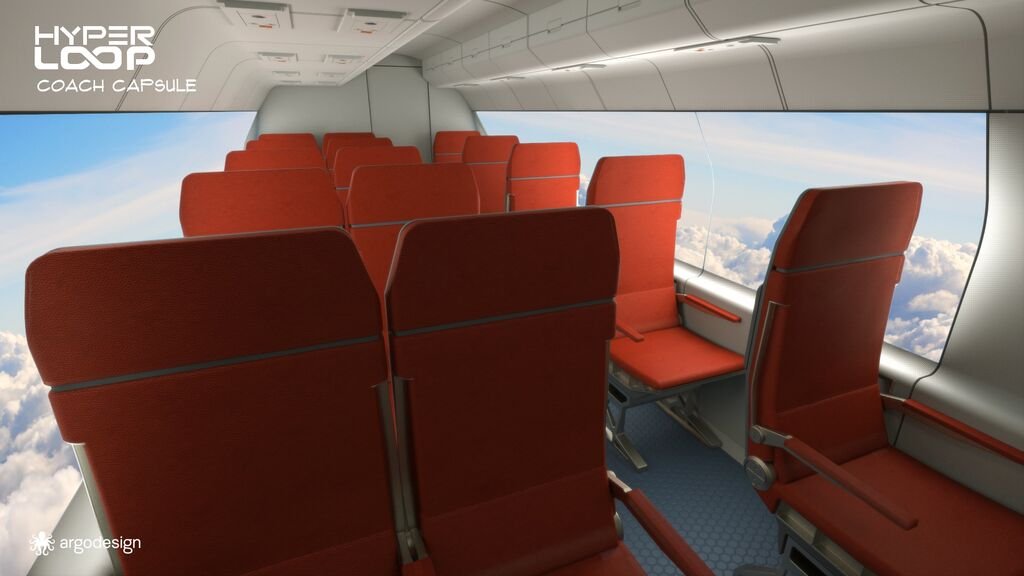 The team behind Argodesign believes that the Hyperloop pods should be able to carry humans and vehicles and therefore will be able to travel at about 300-400 miles per hour, not 700 mph as proposed. There are three kinds of capsules they have developed – passenger, cargo, and vehicle. For the passenger capsules, they have developed "Coach," "Business Work" and "Executive Meeting" seating, which will, clearly, all have different price points. Yet, what you see in these pictures are not windows. The Hyperloop will not have windows to the outside world – you will be traveling in a very fast tube. The "windows" in the pictures above are called ""Tripscenes," kind of like Digital TV screens that will show nice scenery to ease the minds of worrisome travelers.
Do you want to be a part of Elon Musk's Hyperloop Competition? Visit SpaceX.com for more details and to enter your design!
[divider]
Article Written by Mila Medonaite for Design Engine, June 24, 2015