Conventional canoes take up an ample amount of storage space and aren't very easily transported. The Onak canoe features a pre-folded design that can be easily and quickly converted into a carrying case making traveling and storage much more convenient.
Onak co-founder and engineer Thomas Weyn explained, ""We wanted people to be able to experience canoeing wherever they are, even in the city. When folded, the canoe is no bigger than a suitcase, so you can just take it with you regardless of your transportation method." Making it into a canoe on wheels is especially important when it comes to the city, as this canoe can even be taken on public transportation. A canoe that is folded and unfolded thousands of times needs to have the right material to remain durable and flexible. For this, Onak claims to have developed their own material called Honeycomb – Curv™ Polypropylene, which has 10 times the strength of standard polypropylene. Additionally, the "Honeycomb air cells give it so much additional buoyancy that it even stays afloat when entirely flooded with water." Once it is put together, the Onak measures 183 in long by 33.5 in wide and can carry about 440 lb, the equivalent of about two adults, a child and some gear. Onak claims the assembly process takes only about 10-15 minutes to complete, and once you are ready to pack up, the canoe turns into a 47 x 15.7 x 10-in roller case in the same amount of time. Although the roller case design makes it great for wheeling around, at around 37 lbs, the canoe is also light enough to be carried.
If the design of this canoe seems reminiscent of origami, that's because it is. Otto Van de Steene, who worked on the project with Thomas Weyn, explained, "It all started back in 2013. I had just come back from a photographing trip in Norway and lost my cameras in an accident. To clear my head, I started making little paper canoes as I missed my canoe in Norway. That's when it struck me: what if I could make real‐sized origami foldable canoes? I got obsessed over the idea. Hundreds of paper canoes and dozens of prototypes later, I'm proud we persisted with our idea."
The Onak is a Kickstarter project that is currently available for $1,105, while estimated retail pricing is $1,325.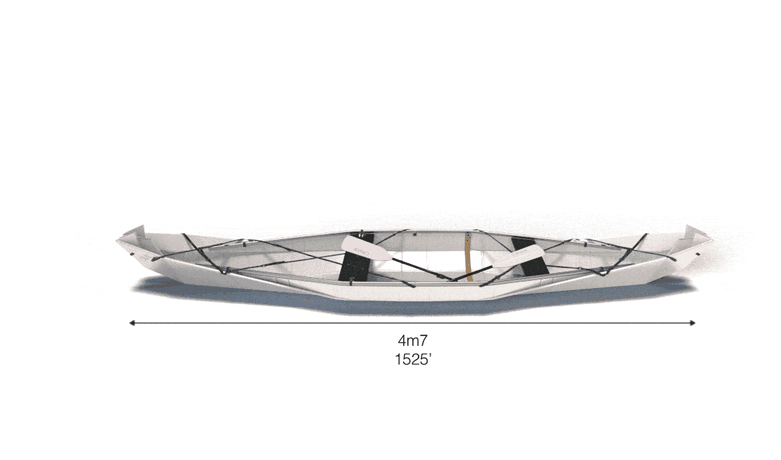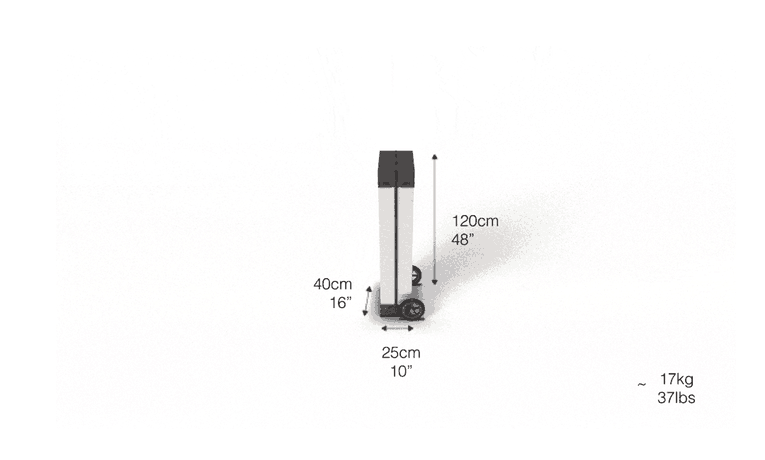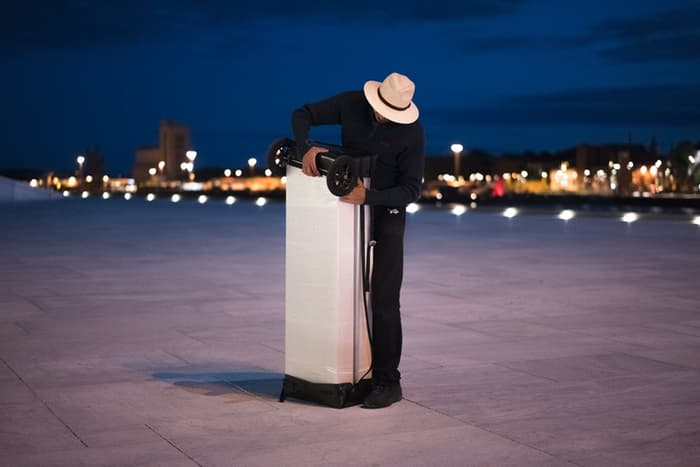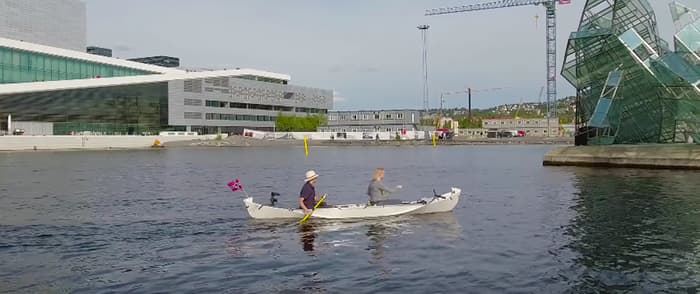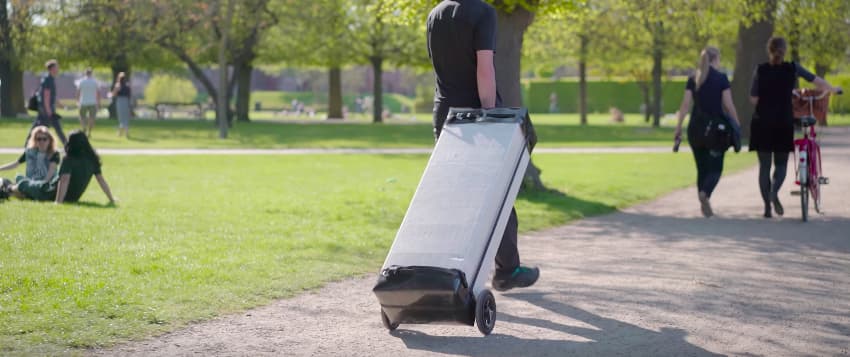 Source via: Onak Canoes
[divider]
Article Written by Mila Medonaite for Design Engine, July 6, 2016