A hoverboard only sounds like something out of a "Back to the Future" movie, right? Well, Lexus is claiming they have created a real hoverboard – they call it the Slide – that will use magnetic levitation, liquid nitrogen-cooled superconductors and magnets to develop a skateboard, which can literally levitate off the ground. But there's a catch – there needs to be something magnetic (such as a magnetic track) underneath for it to work.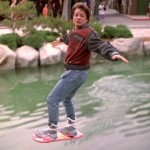 While many are still puzzled by the idea and believe it is more of a marketing plan for Lexus rather than the real deal, Lexus executive vice president Mark Templin asserted that their hoverboard project is real. "At Lexus, we constantly challenge ourselves and our partners to push the boundaries of what is possible. That determination, combined with our passion and expertise for design and innovation, is what led us to take on the Hoverboard project. It's the perfect example of the amazing things that can be achieved when you combine technology, design and imagination."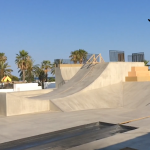 Still, in order to make the hoverboard levitate, Lexus had to build their own skate park lined with magnetic tracks, where they could showcase how the hoverboard works. This one and only magnetic skate park they built is located in a village just outside of Barcelona, so it is highly unlikely that any consumers will get the chance to try it out. Even if this hoverboard became available for purchase, you could not ride it on regular cement. So for now, they aren't giving any more details about the hoverboard, but they say consumers can expect to learn more about it in a couple months. What do you think, will Lexus release this product to consumers? Will it ever be truly possible to create a overboard?
[divider]
Article Written by Mila Medonaite for Design Engine, June 29, 2015