In addition to taking the tiny ego HD action cam along to Las Vegas for this year's Consumer Electronics Show, Liquid Image has also revealed two new additions to its Xtreme Sport Cams product line. Both goggle cams feature built-in video, Wi-Fi and GPS and can be controlled via a smartphone app. The only appreciable difference between the Apex and Torque HD is that the former will undoubtedly find its way onto the piste whereas the latter is aimed directly at off-roaders.
The Apex HD snow goggles feature a 136-degree wide angle lens with Line of Sight video capture to grab full 1080p video of all your skiing, boarding, sledding or snowmobiling achievements. The built-in camera offers four modes of image capture – there's a full HD Video Mode (1920 × 1080) at 30 frames per second, a High Action 720p mode at 60 frames per second, a 12 megapixel camera mode, and a continuous Photo Mode.
A smartphone app has already been developed to view what's happening, as it happens, at a safe distance or even control the camera remotely, and Liquid Image says that there are more Apex HD-compatible apps to follow. Camera functionality can also be controlled by wireless remote or via buttons on the side of the strap for action-sports types who are still using mobile phones without Wi-Fi capabilities. The stand out feature for us, however, is the ability to adjust the angle of the camera lens.
The camera housing can pivot upwards to 30 degrees, and then be locked at the perfect angle by tightening a screw hidden inside the frame.
Images and movies are recorded to Micro SD/SDHC media, and there's a USB 2.0 port for physical download of content to a computer when you've finished showing off on the slopes.
The Apex HD goggle cam is said to be water resistant and compatible with most helmets. Liquid Image has given the product an estimated ship window of October 2012 and an estimated price of US$399.
The goggles will be available in Black or White with a choice of two head straps, and come supplied with a user-replaceable rechargeable Lithium battery (said to be good for up to 2 hours of continuous footage), a 4GB Micro SDHC card, USB and RCA cables, an extra goggle lens, a wall mount plug, some replaceable face foam, a micro fiber bag, and extra replacement straps.
The Torque HD goggle cam features the same spec list as the Apex HD set but is geared towards off-road activities such as motorcross, mountain biking, all-terrain vehicles and jet skiing. The supplied accessories differ slightly, and include a rechargeable battery, 4GB Micro SDHC card, USB and RCA cables, tear sheets, nose guard, wall mount plug, replaceable face foam, micro fiber bag, and extra replacement straps.
Click To View Images: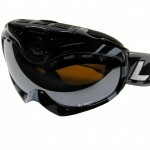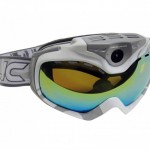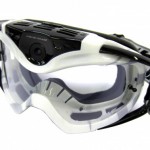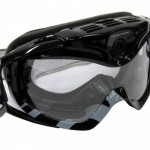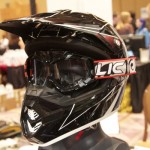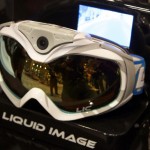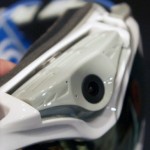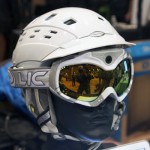 Article Written by: Paul Ridden