A robot that is a member of the family is something that is usually only dreamed up in Hollywood movies. Well not anymore. French researchers have developed the NAO robot that is touted to be an "intelligent and friendly companion." Kids and adults alike love technology and entertainment, so Swiss researchers have created a robot that looks like all fun and game, yet can perform a variety of tasks. The NAO robot is a humanoid robot that stands at just 23 inches tall and, along with being a companion, can help kids learn skills such as handwriting and math. All communication with the robot is done by talking to it, meaning there is no keyboard, computer, or mouse required. The NAO robot has features that make it more advanced than other robots – it has two cameras to detect its surrounding, a touch sensor to detect your touch, and four microphones so it can hear you most accurately. It recognizes people and remembers little details about them (like your favorite movie or food), making the experience much more personal and endearing.
Researchers know that children tend to learn by example and although teachers are the ones to supplement this type of learning, they can't always give enough individual attention to students. The NAO robot "CoWriter" becomes the additional teacher that kids need, especially those who are struggling with their penmanship. To some students handwriting is a relatively easy skill to learn, but to others it is extremely difficult. The NAO robot "CoWriter" (developed by EPFL) helps those that are struggling so that they don't lose interest or feel like they are being left behind.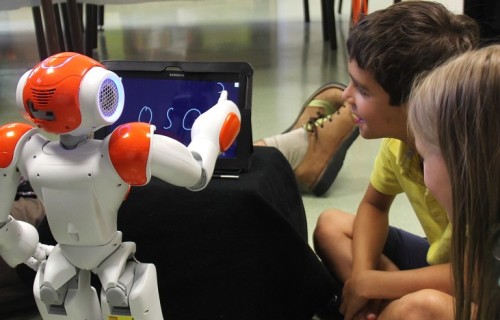 Instead of just teaching kids how to write, the robot will be mirroring mistakes made by the student, this way the student can understand what he/she did wrong and improve. Once the student starts to improve, the robot improves along with the student. Not only are kids learning handwriting but they are also learning to have higher self-esteem and more confidence in themselves. The CoWriter becomes a supplemental teacher that can prop up and encourage struggling students. Teachers can also program the robot to only display common errors students make and have them all focus on improving on those. The NAO robot can teach many subjects to students, not just handwriting and has been used in over 70 countries as an educational tool.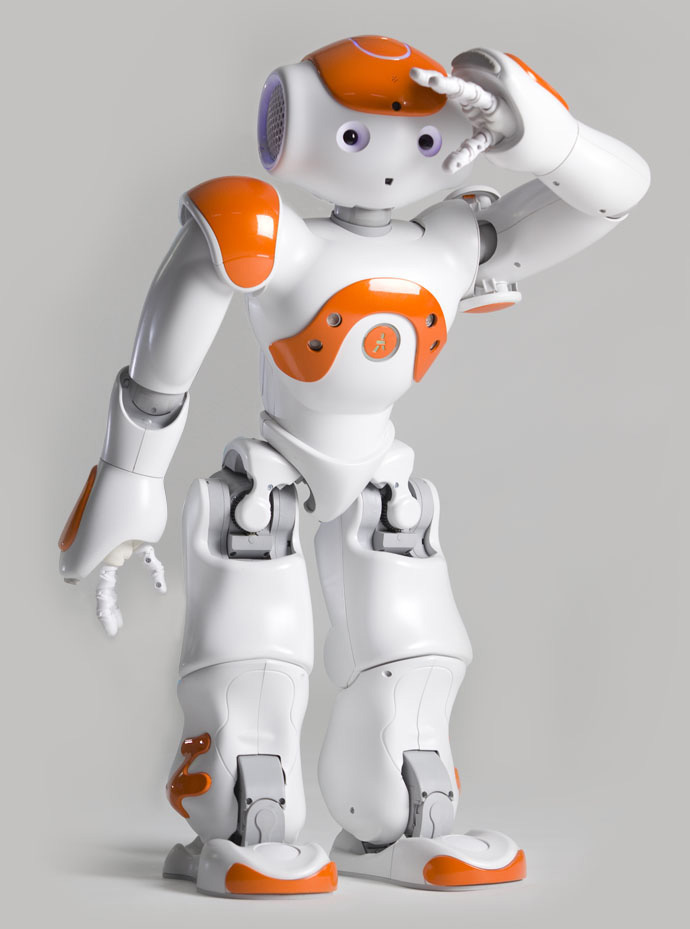 However, on top of being a great teacher, the NAO robot can become an interactive member of the family. With its facial recognition technology, it will remember family members name and faces and will be able to interact with them. It can also read their moods, and knows the right thing to say whether they are feeling happy or upset. They can also ask the NAO robot to wake them up in the morning, catch small things or monitor their home during the day. With all these features, it's no surprise the NAO robot comes with the hefty price tag of $7,990. It may not be an affordable at-home companion yet, but surely can be a great investment as an educational tool.
[divider]
Article Written by Mila Medonaite for Design Engine, March 16, 2015