Neocon is like Disneyland for designers. There you will see some of the sexiest innovations in industrial design, textiles, interiors, lighting, and more! This year's Neocon 2022 was no different. To get an idea of how cool it was to be at this year's show, we are using Stacy Garcia's, 'Trend Futures'.  This gallery showcased some of the hottest trends in interior aesthetics from leading innovators such as Scandinavian Spaces, Stylex, Andreu World, 3 Form, and others. 
The exhibit explores the materials, colors, textures, products, and technologies within commercial spaces beyond 2023. These interior designs were curated to represent the buying habits of consumers based on predicted moods and behaviors. Let's check out some of the displays.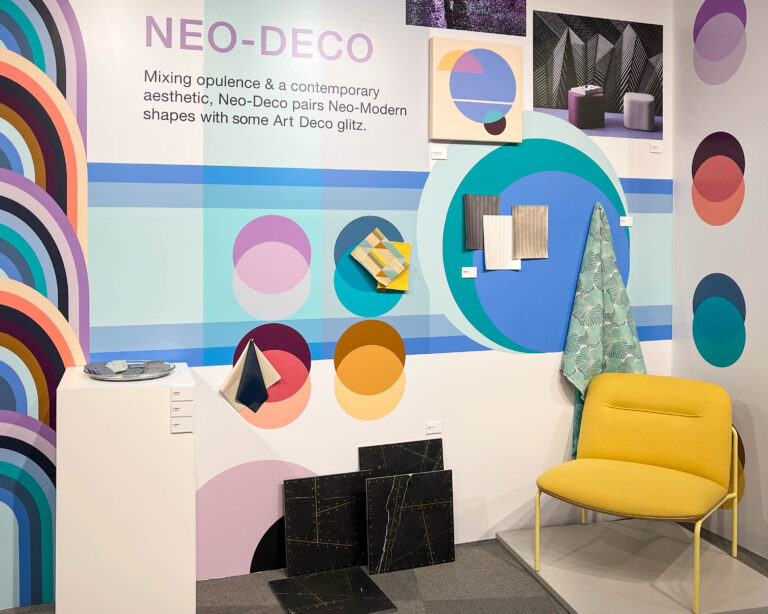 Neo-Deco is an inspirational mix of Neo-Modernism and Art Deco that focuses on that era's social, cultural, and artistic changes. The materials and patterns are meant to celebrate the good times ahead.
Lines, Curves, and Sparkle of the 1920s
Contemporary Opulence
Jewel Tones and Pastels
Mixed Metals
Unearthed honors nature and all the beauty of its color palette and 'one-of-a-kind structures'. This updated Mid-Century look keeps us connected to the Earth.
Cork, Raw Wood, Stone
Weathered, natural textures
Mixed Metals
Earth tones: terracotta, deep browns, shades of blue and green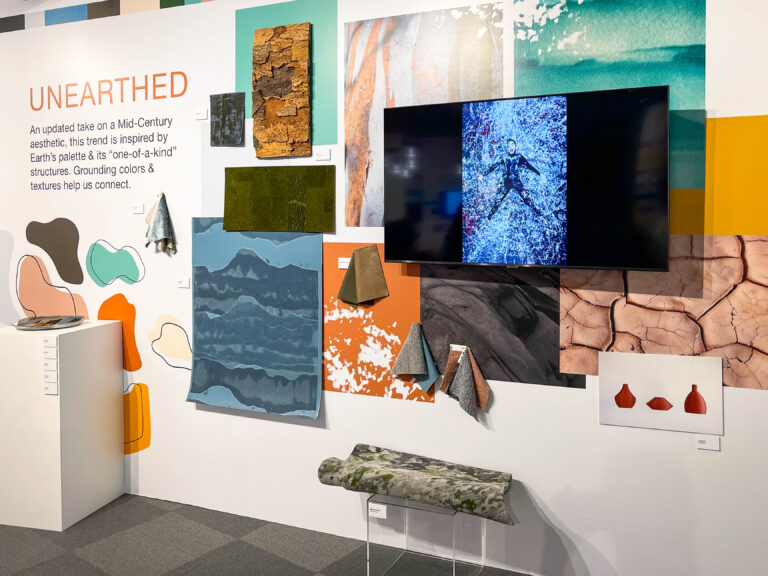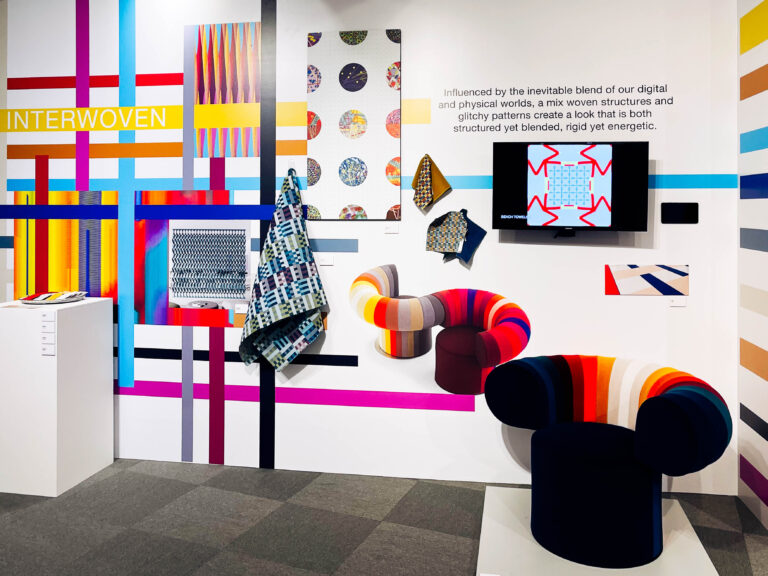 Interwoven is a trend based on the inevitable intersection of our physical and digital worlds. The textures and materials blend the natural fibers and fiber optics.
Digitized, glitchy patterns
Chunky Knits
Woven Structures and Perforated Metals
Warm Color Palette: Ruby, Amethyst, Tech Blue, Golden Yellow
Mirage is the design trend inspired by the desert and the surrounding modern architecture. Clean and textural designs, along with a pared-down palette allow for relaxation.
Organic, Translucent, Reflective Materials
Curved Edges and Woven Materials
Succulent Greens and Water Blues
Earthy neutrals: Clay, Amber, White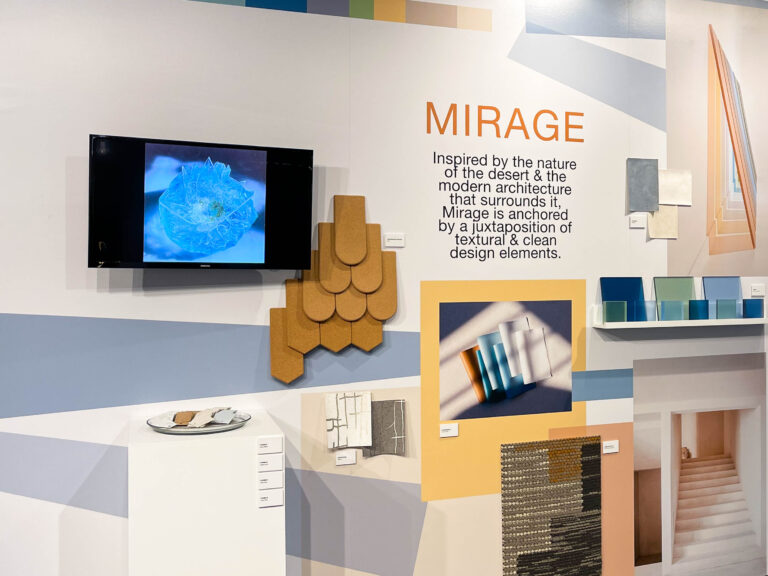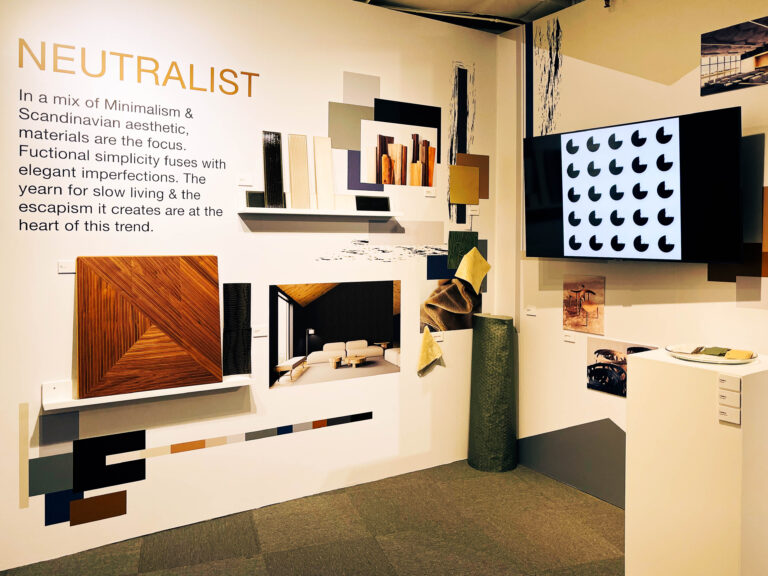 Functional simplicity and utilitarian design are the Nuetralist at is core. Minimalist and Scandinavian trends are used for a calming effect amid the chaos. Focus on quality materials and layering achieve the comforting mood.
Muted Colors: taupe, sand, and charcoal
Ceramic, Concrete, Charred Wood, Natural Rock
Metal Accents, Frosted Glass, Ribbed Surfaces
Pared layering of vast material selection