The latest proposal for Google headquarters in Mountain View, California features an open, sustainable, publicly-accessible design topped by a large tent-like canopy.
This is the first time Google is building their own headquarters, as they have previously only leased office spaces in existing buildings. Bjarke Ingels Group (BIG) and Heatherwick Studio designed the project to represent, "a clear vision of business and nature coexisting." Covering 18.6 acres of land, the Google campus will have 595,000 square feet of floor space, 45,000 square feet of interior landscaping, and 18,500 square feet of internal pathways. The first-floor internal pathways, known as the "Green Loop," will be accessible by the public, allowing them to mingle with Google staff, and also features a series of cafes and stores. The offices will be located on the second floor and the entire building is topped with a large tent-like canopy allowing Google to regulate indoor climate, air quality and sound.
Google's plans to coexist with nature include solar panels on the roof that will provide an estimated 45 percent of the electricity needed for the headquarters and collecting rainwater to be reused. The project aims to be certified LEED Platinum (Leadership in Energy and Environmental Design,) a certification given only to buildings that use less water, energy and reduce greenhouse gas emissions.
As part of another green initiative, the headquarters will focus more on alternative forms of transportation by providing plenty of long-term and short-term bicycle spots and pathways that link to local public transport hubs – although there will still be 1,200 car parking spaces.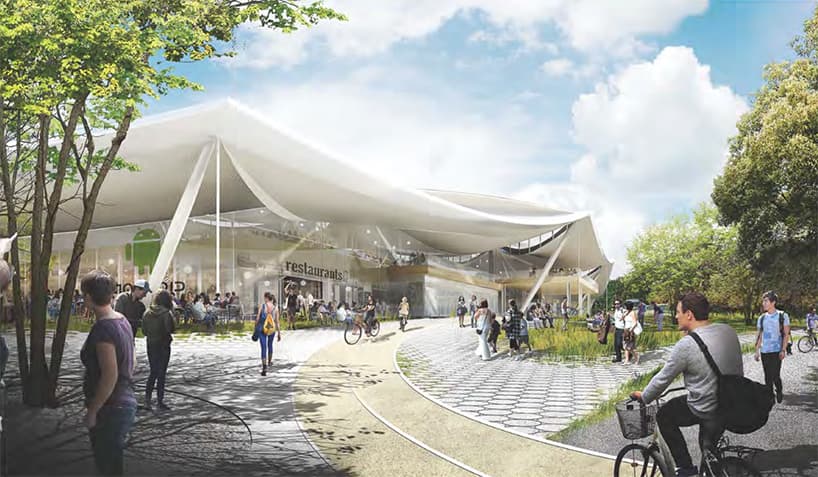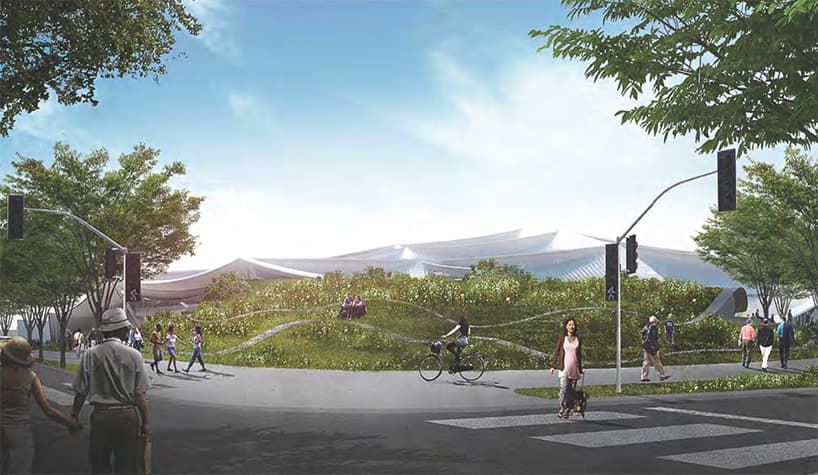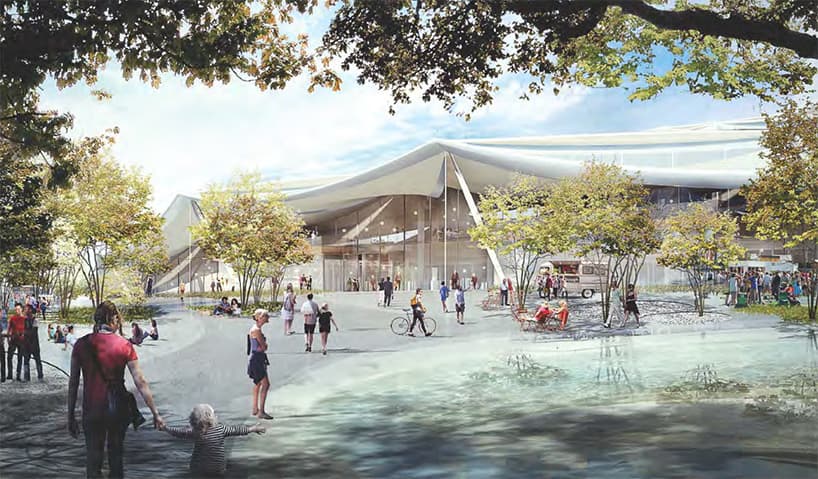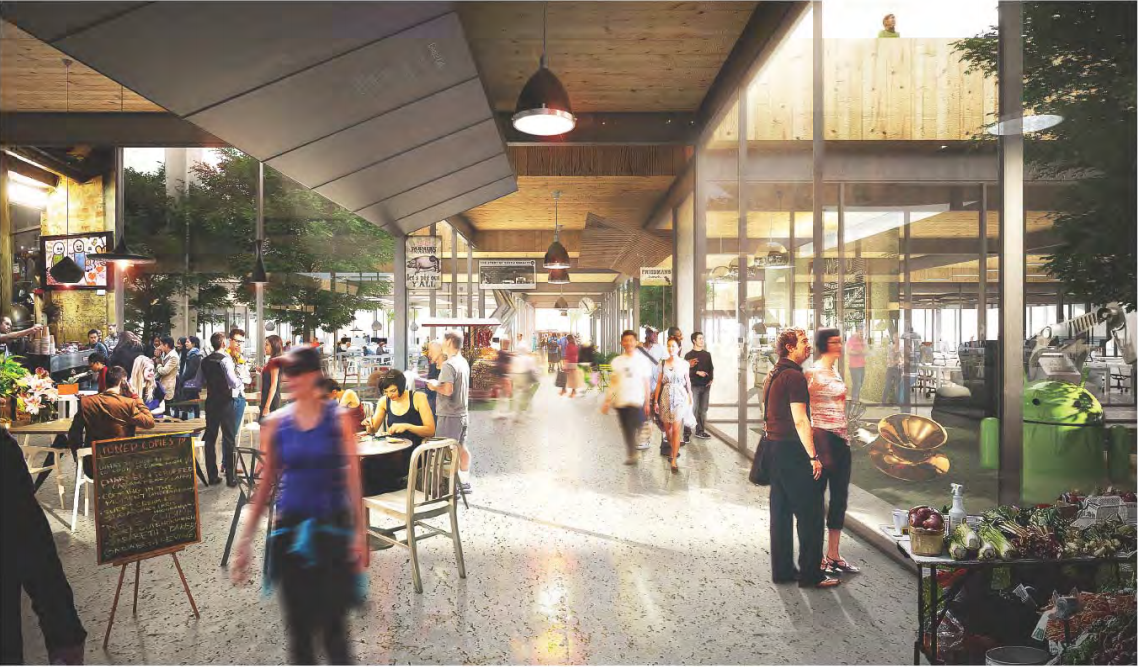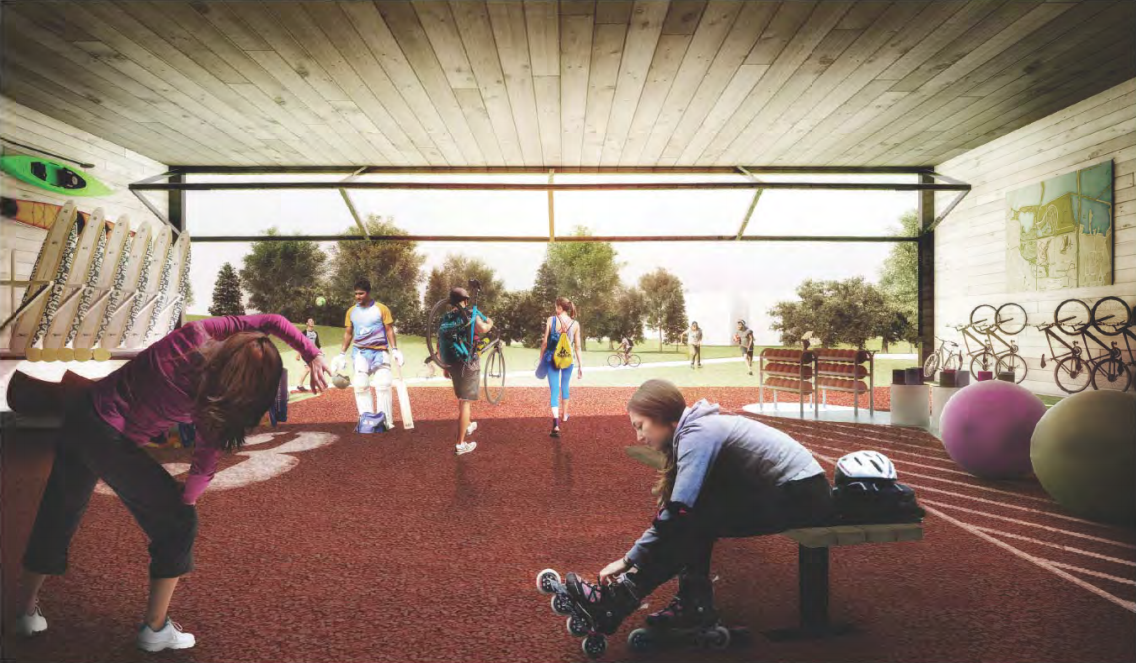 While these plans have been submitted, there has yet to be a publicized date for completion of the headquarters.
[divider]
Article Written by Mila Medonaite for Design Engine, March 18, 2016