Designed by architects Pablo Gil and Jamie Bartolomé, the Granada hillside property dubbed the "House on the Cliff," posed quite a construction challenge due to having a steep inclination of 42 degrees.
The Spanish villa, commissioned by a young couple, features a dragon scale-like zinc roof, an energy-conserving design and large windows for breathtaking views of the Mediterranean. Gil and Bartolomé explained, "The task has been to integrate the house within the magnificent landscape that surrounds it and to direct the livable spaces towards the sea. The form of the house and the metallic roof produces a calculated aesthetic ambiguity between the natural and the artificial…between the skin of a dragon set in the ground when seen from below, and the waves of the sea when seen from above."
As with most cave houses, much of this two-story house is buried into the ground, helping the interior of the house stay at a cool 67.1º F during the hot Mediterranean summers. The unique scale-like design of the roof sets it apart from other cave houses in the area and has drawn massive attention from other architects and designers. Equally impressive is the interior – the large living and dining areas and no requirement for internal support columns or walls gives the house plenty of open space and makes it capable of entertaining up to 70 people. The downstairs living room connects to a cantilevered terrace with a swimming pool, while the upstairs features three private bedrooms with generous views of the sea.
The architects explained that instead of relying on construction machine labor much of this house was built on many hours of manual labor. Additionally, much of the distinctive furniture was made on-site using fiberglass and polyester resin, giving the workers a chance to have some input on the design.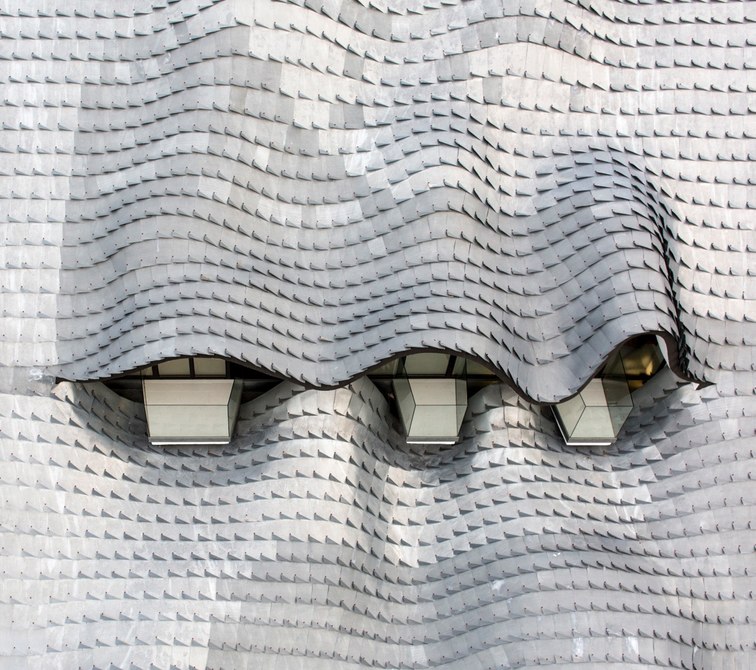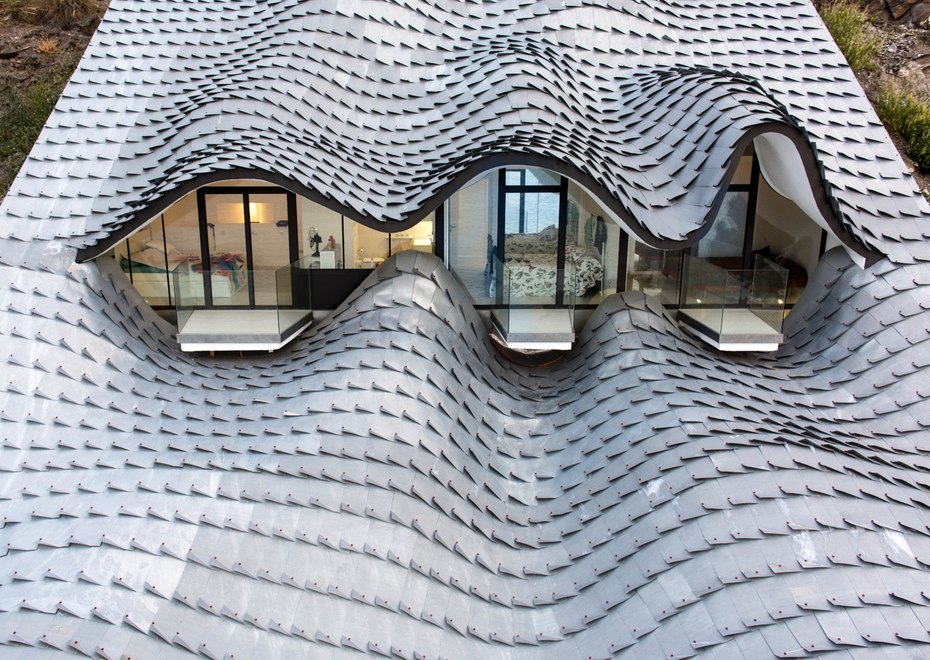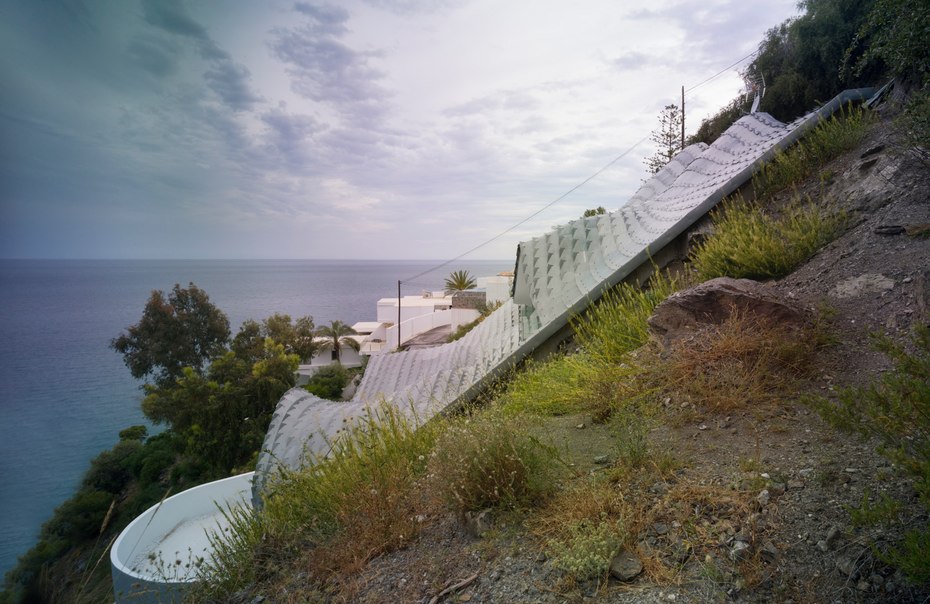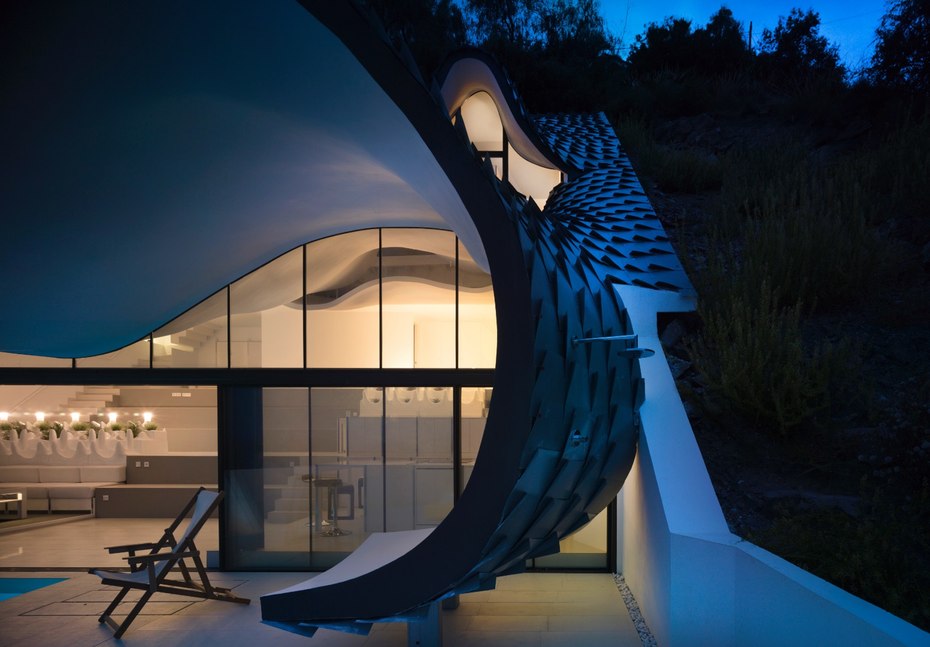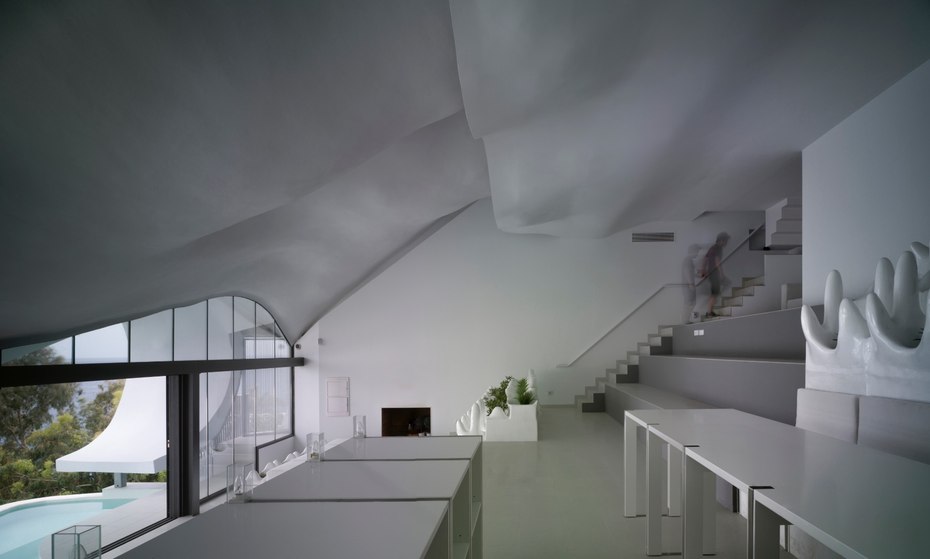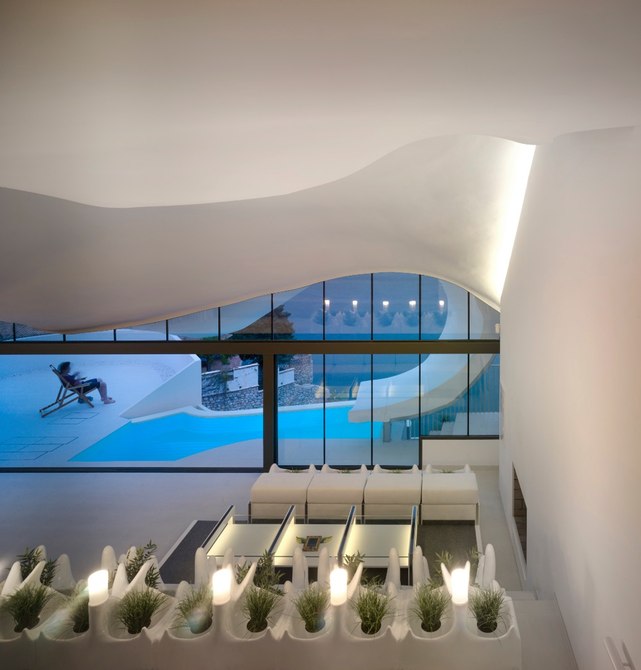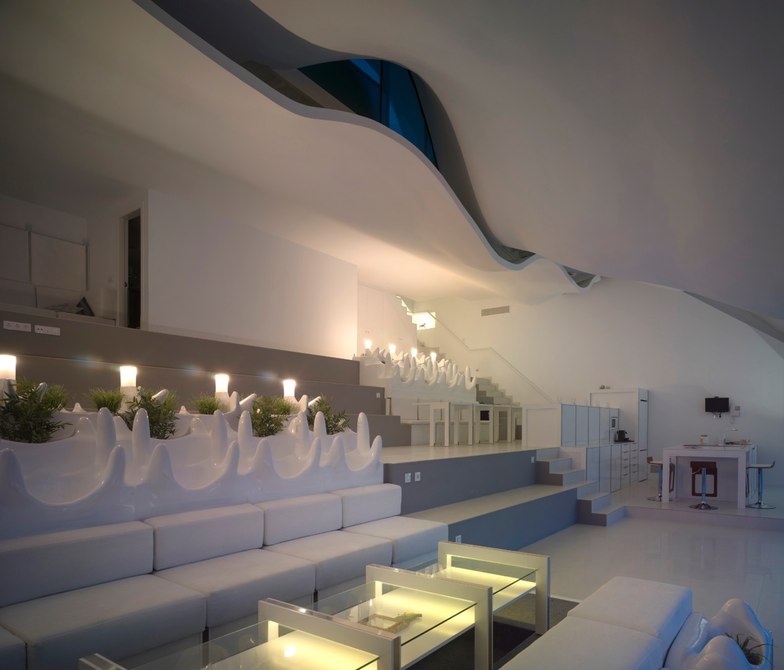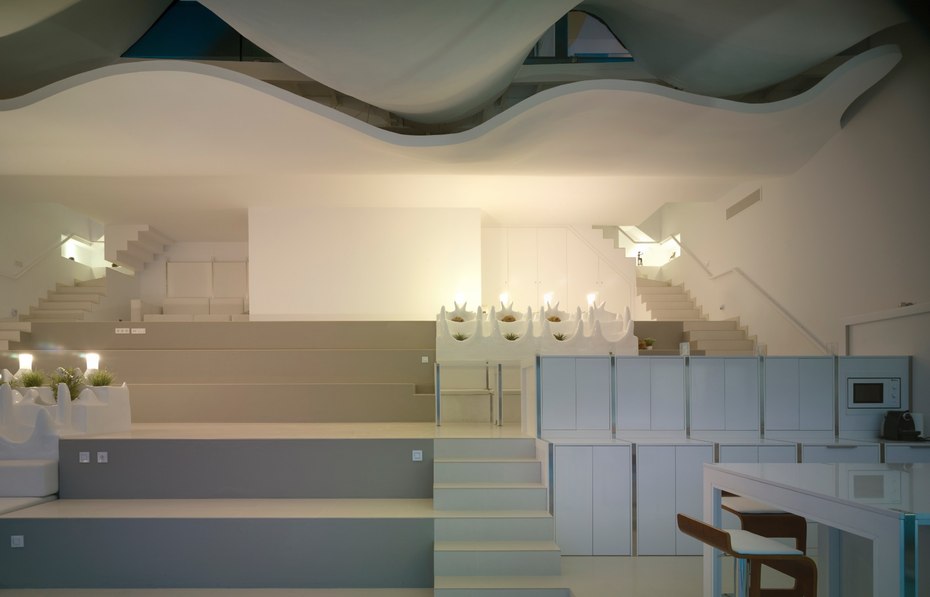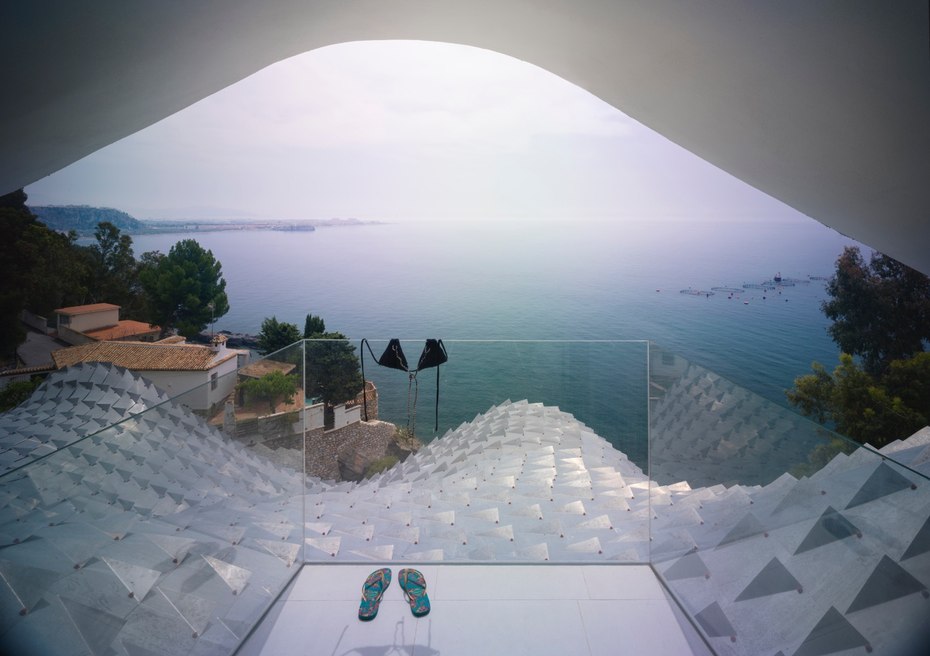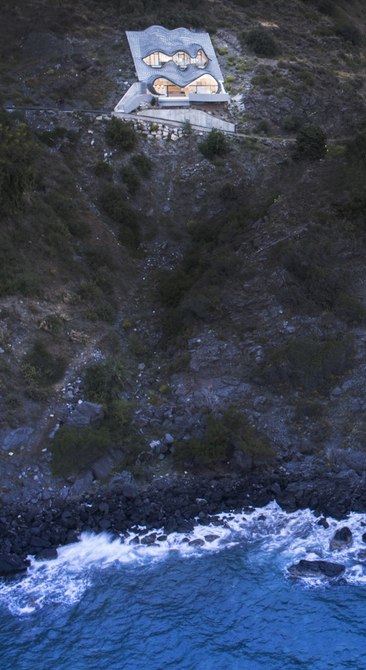 [divider]
Article Written by Mila Medonaite for Design Engine, March 16, 2016