We at Design Engine had such a great time putting this event together with Bradley University. It was great having everyone get together and talk about design, engineering, and PTC. Each presentation ran about an hour. Here is a recap of the event.
(For the 2019 event page click here)
Keynote Presentation: "The future of CAD tools (and how PTC & Creo will remain at the forefront)"
Overview: In this presentation Bart presented how progressive PTC Creo has been over the years past & present, and we shed light on what is to come in the future for 3D engineering and development platforms.
Presenter: Bart Brejcha (Design-engine)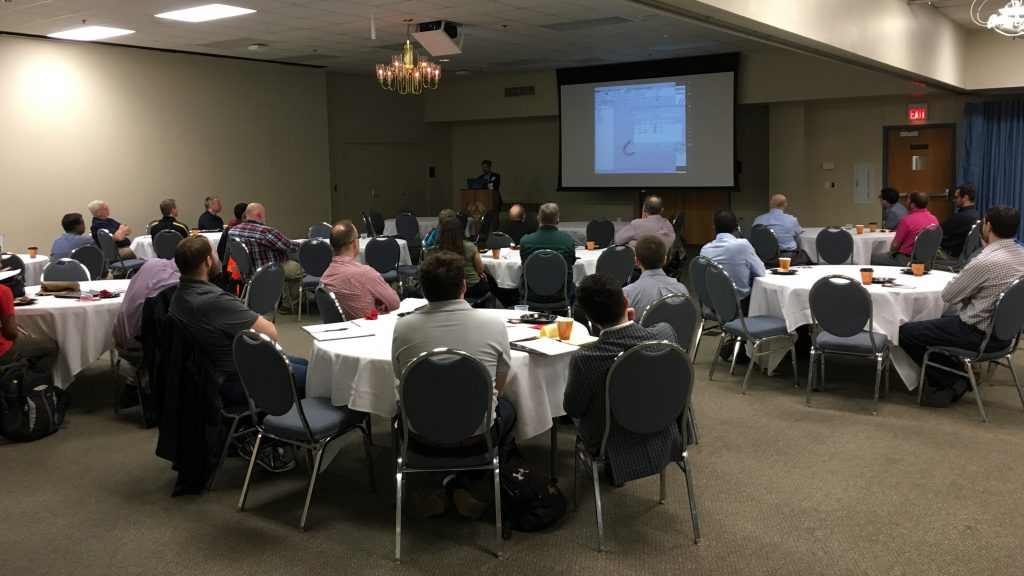 Session A: "Creo Sheetmetal – You think you know sheet metal?"
Overview: This advanced presentation covered converting a solid part (enclosure) into a sheet metal part, then utilizing conversion in order to create a manageable sheet metal part. It also covered the basics of sheet metal in Creo 4.0. Twenty tips and tricks using Creo 4.0 Creo Sheet Metal tools.
Presenter: Bart Brejcha (Design-engine)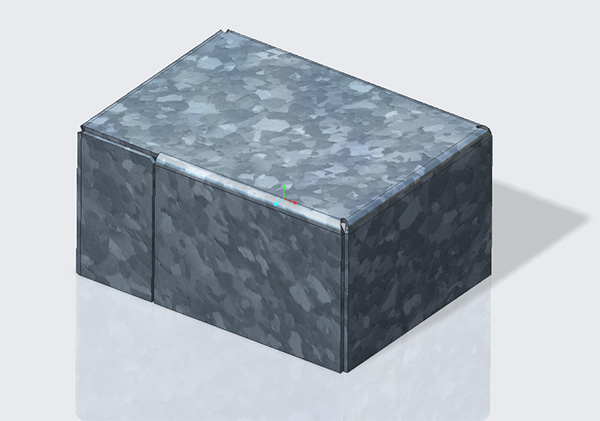 Session B:"What's Your AR Strategy and how can you realize it with Creo and ThingWorx?"
Overview: This presentation began with a brief discussion of why PTC believes that every organization needs an AR strategy. Keith showcased some specifics about how Creo 5 and ThingWorx Studio have been built to help companies support those strategies. He showcased why having a strategy is important so you don't end up with a tool looking for a problem to solve. Having a tool that is integrated with your existing product development processes is important for most rapid adoption and scale.
Presenter: Keith Gargiulo (PTC)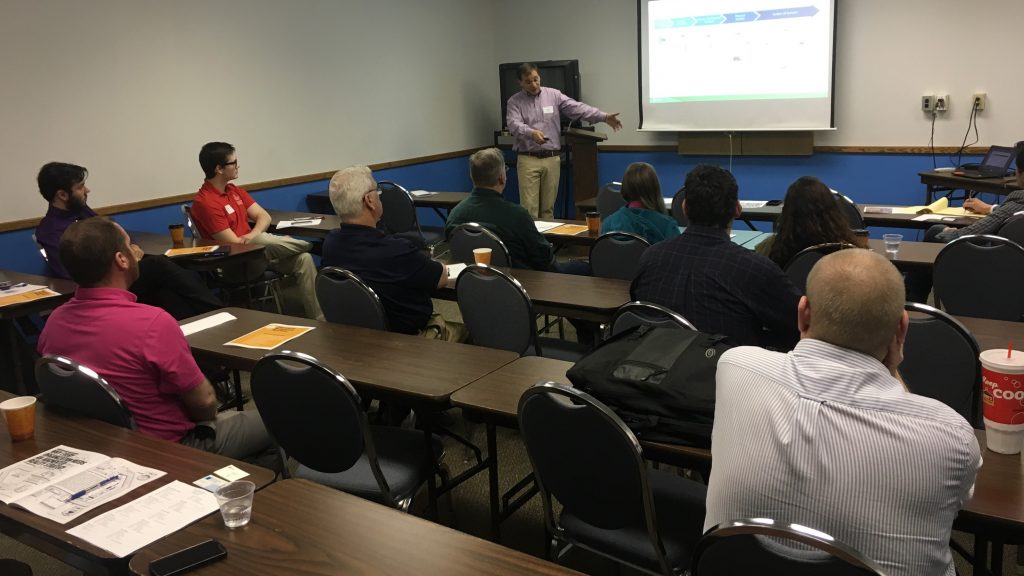 Session A: "Using Curves & Surfaces for a strategic advantage"
Overview: Many design engineers use surfaces to create tractor hoods or interior components. This presentation covered using curves and surfaces as tools to get your job done more effectively in situations that are not related to form. Bart went over using surfaces to sweep draft, mirror more effectively, pattern lighter, drive equations, manage parameters w/ relations. The bottom line is if you knew some basics of surfacing you are one step closer to becoming the expert among your team members.
Presenter: Bart Brejcha (Design-engine)
Session B: "Do Your OWN Thing with User Defined Features"
Overview: The User Defined Feature (UDF) is a tool that provides great capability in CREO part, assembly, and manufacturing (CNC) modes but it's one of those tools you tend to forget about when you're deep into a model. In this presentation, Andy defined the idea of "feature" in a slightly different way and, building on that definition, showed how you can multiply your effort by turning complex features into pick and place features with enhanced capabilities.
Presenter: Andy Meinert (Caterpillar)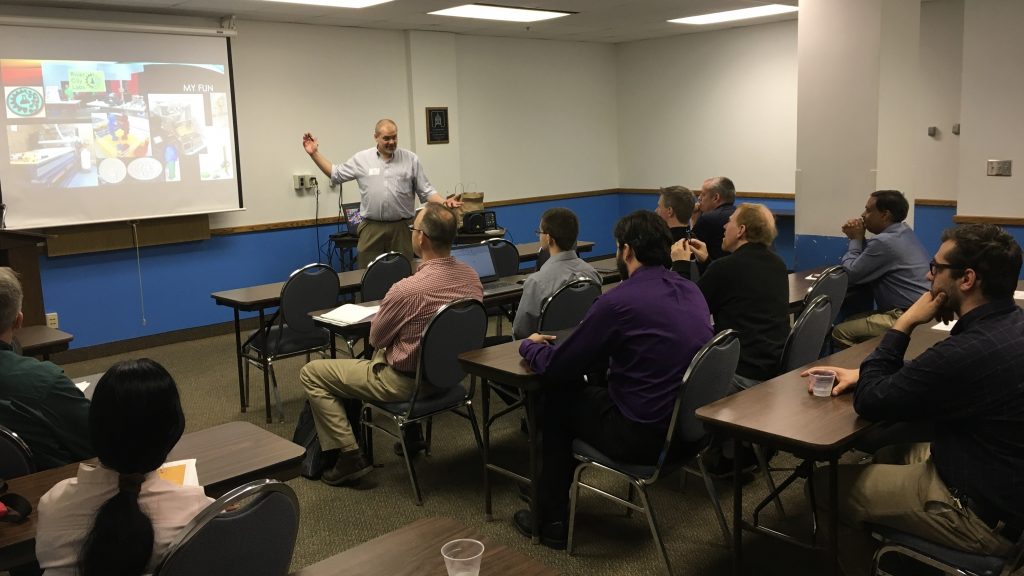 Raffle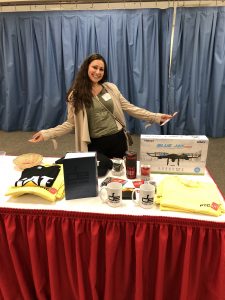 Prizes Won:
-Machinery's Handbook
-Force1 U45W-A Drone
-Amazon Gift Card
-USB Drives
-Headphones
-Swag
Sponsors:
Design Engine would like to give special thanks to all of our sponsors for their support and contributions:
-Bradley University
-PTC
-Boundary Systems
-Prostep
-Caterpillar
Future Presentations:
You tell us! We are open to ideas for future workshops. Here are some we have in the works for future presenations:
Creo Freestyle

Form surfacing Exteriors & Interiors

Reverse Engineering with REX from scan data

Artificial assist

Behavioral modeling

Creo Schematics

Creo Welding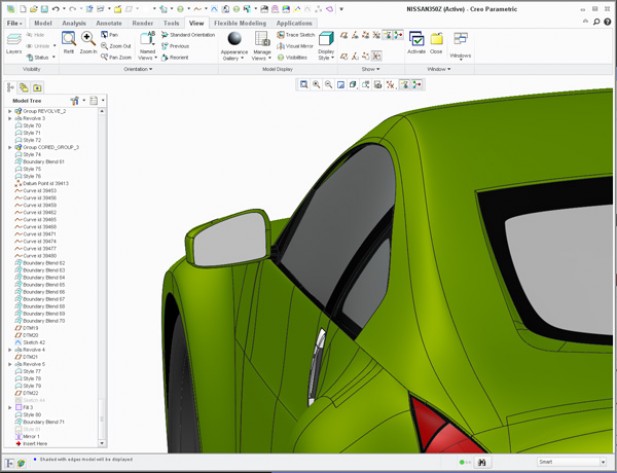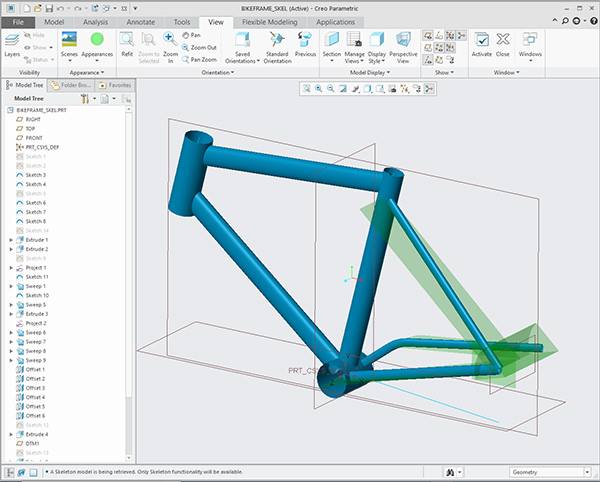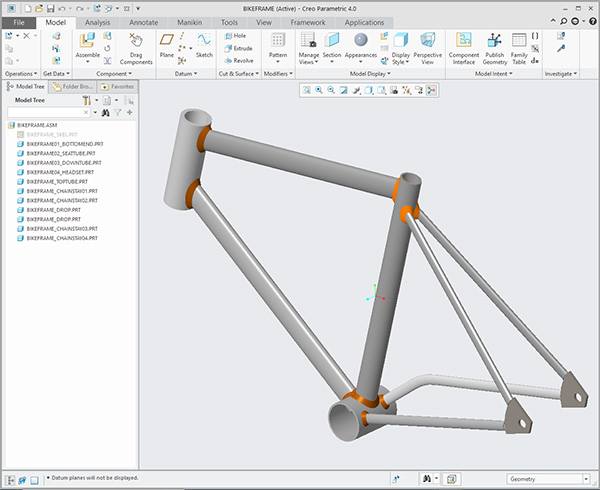 [ngg_images source="galleries" container_ids="36″ display_type="photocrati-nextgen_basic_thumbnails" override_thumbnail_settings="0″ thumbnail_width="100″ thumbnail_height="75″ thumbnail_crop="1″ images_per_page="40″ number_of_columns="0″ ajax_pagination="0″ show_all_in_lightbox="0″ use_imagebrowser_effect="0″ show_slideshow_link="1″ slideshow_link_text="[Show as slideshow]" order_by="sortorder" order_direction="ASC" returns="included" maximum_entity_count="500″]