A self-driving car with red carpet lighting that rolls out for its passengers – the future of a Rolls-Royce. The Vision Next 100 103EX concept car is designed to give a glimpse into what luxury vehicles might look like in 20 to 30 years.
The Rolls-Royce website describes that, "Each Rolls-Royce will be designed less like a car, and more like an individual sculpture made from one seamless surface. Fluid curves sing with warmth, romance and opulence. This is a presence that proudly announces its arrival, and lights your entrance with a personal red carpet."
As with many other automakers, Rolls-Royce seems to believe there will be no need for a human driver in the future. The 103EX is designed without a steering wheel, dashboard and anything else that would require a passenger to control the vehicle. Instead the car is controlled by an autonomous system named "Eleanor," which takes care of the driving and navigation and can even memorize favorite routes and locations. Although the company did reveal that the 103EX can be "driven" at a low speed by a person using a mobile device. The inside of this futuristic vehicle is designed to feel luxurious, with a silk-covered sofa, Macassar wood paneling and trim and deep-pile wool carpet. It also features a hinged roof that glides open from the left when passengers are exiting and yes, even a lighting system that announces its arrival by mimicking a red carpet. Also inside the vehicle is a single OLED screen that gives you more information about your trip, what's going on outside and can even be used to screen movies. To power this Rolls-Royce, which comes in at nearly 20 feet long and 5 feet tall, Rolls-Royce would depend on two 250 kW electric motors. Even though it is quite long, there is only seating for two passengers – there is a back seat but the front seat was omitted to make room for the OLED screen.
Despite the design of the 103EX, Rolls-Royce maintains that in the future, "…each Rolls-Royce is as unique as your own fingerprint. Dimensions, form, space and materials – the drawing board is limitless, and you are the architect. Our vision, in its purest form, is to create the automotive equivalent of haute couture. This is the future of luxury mobility."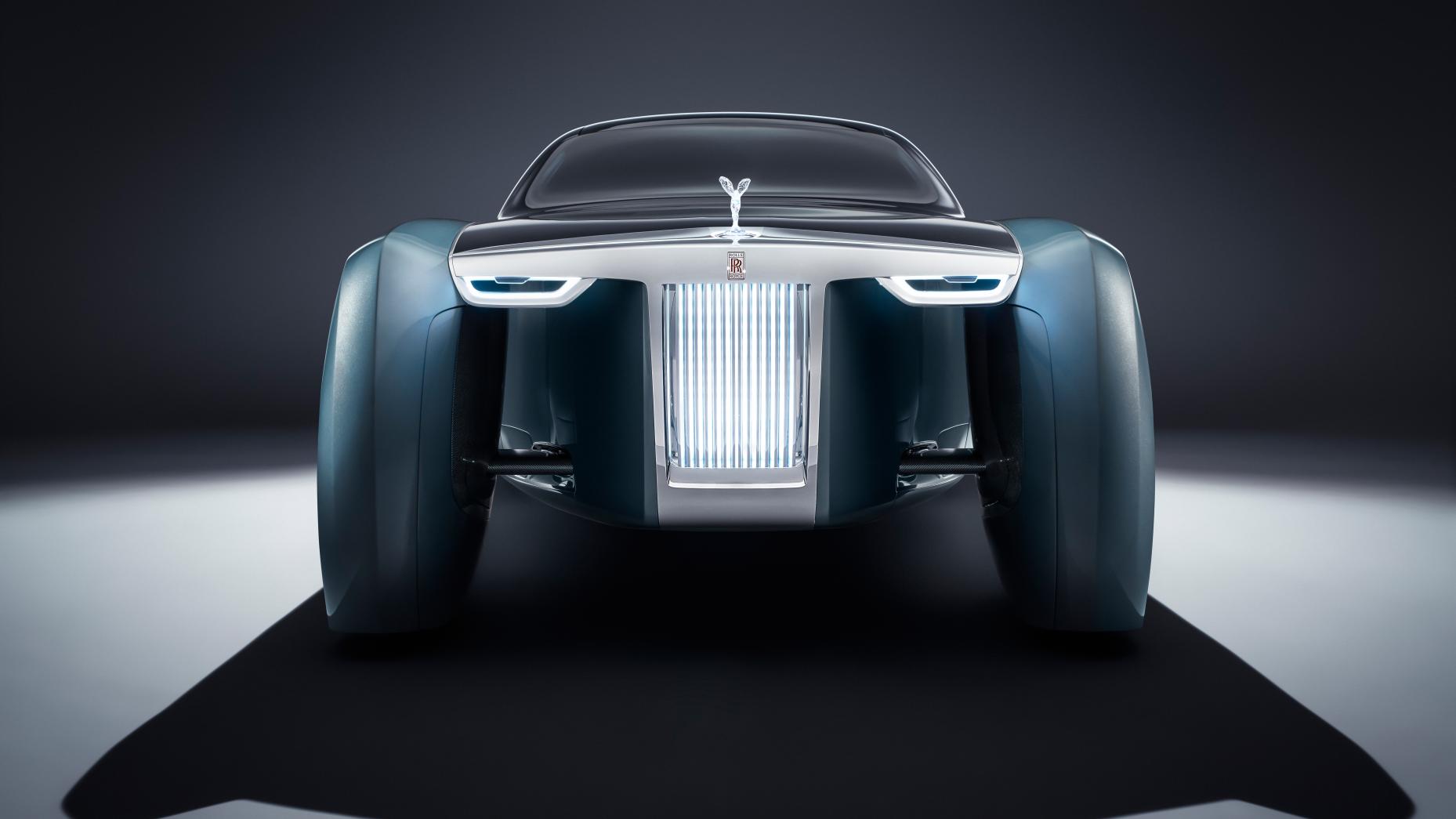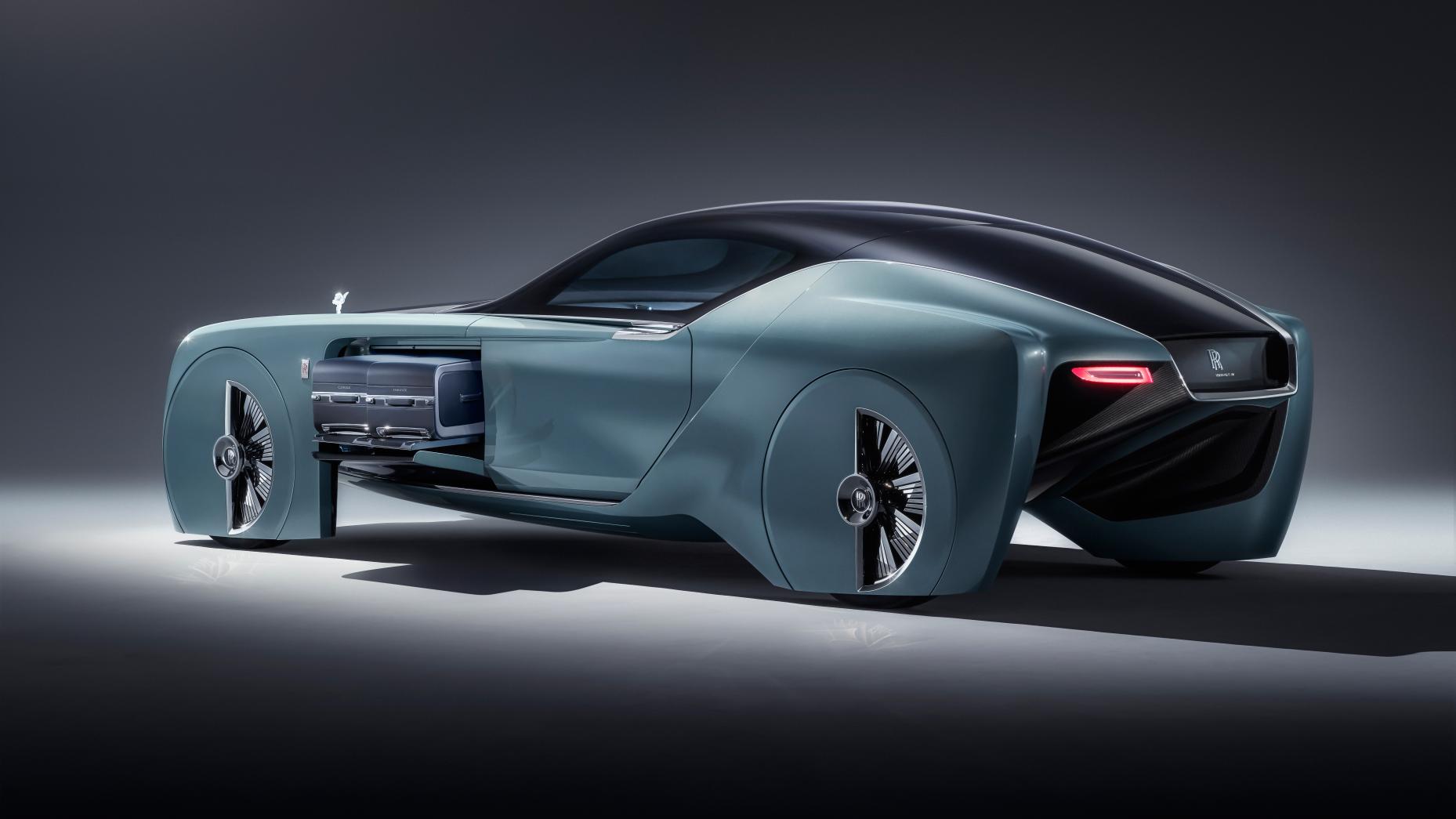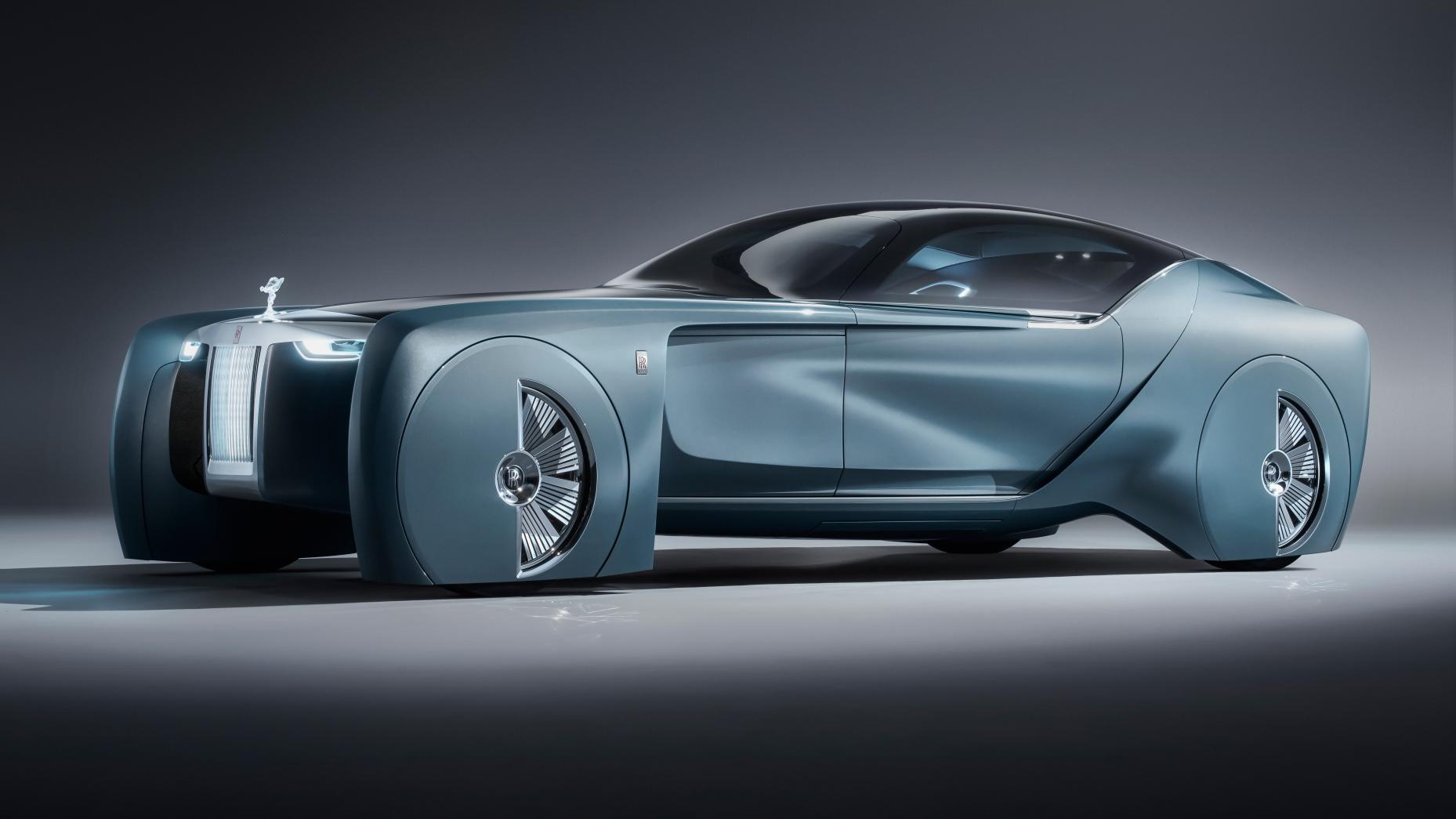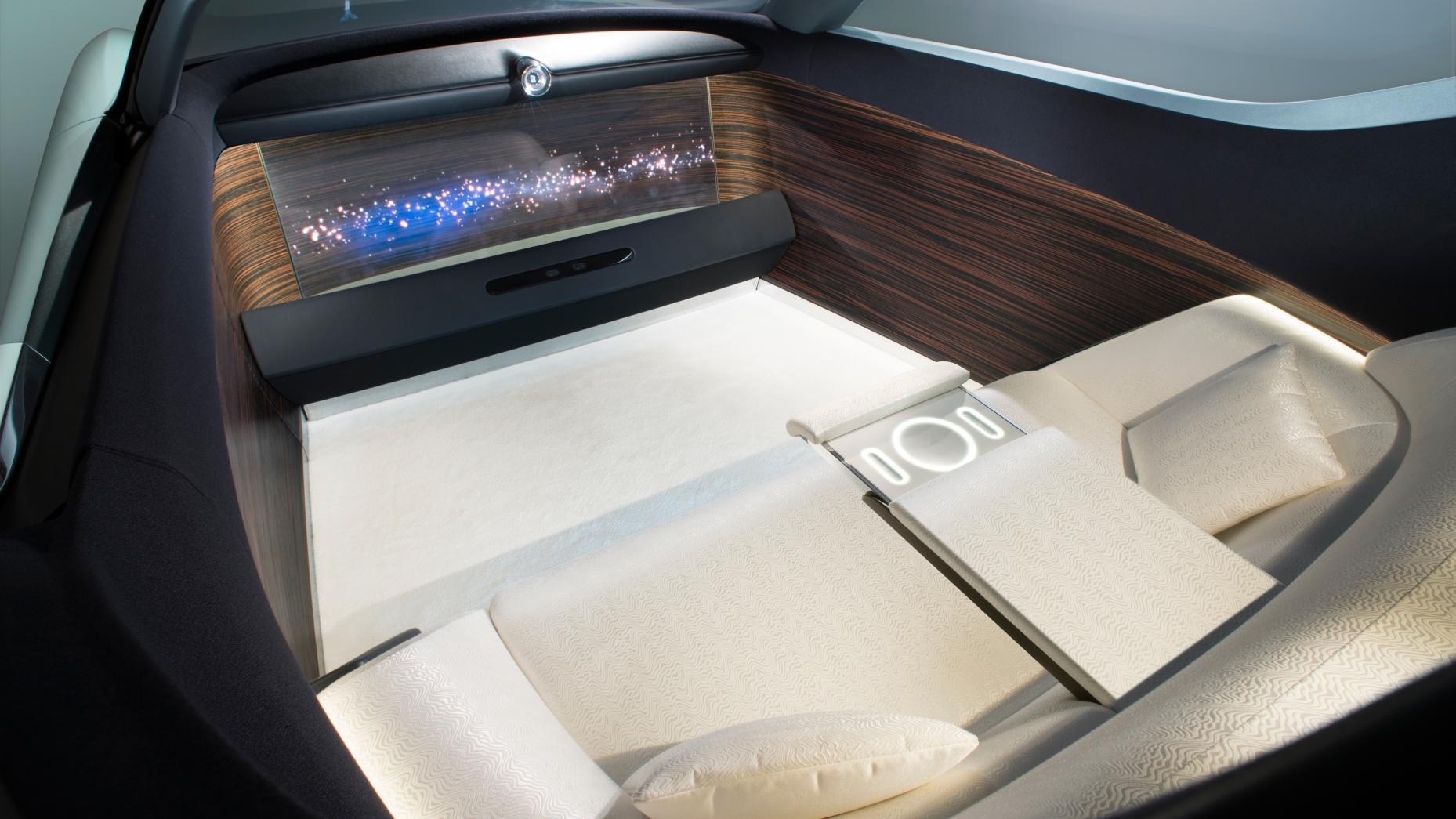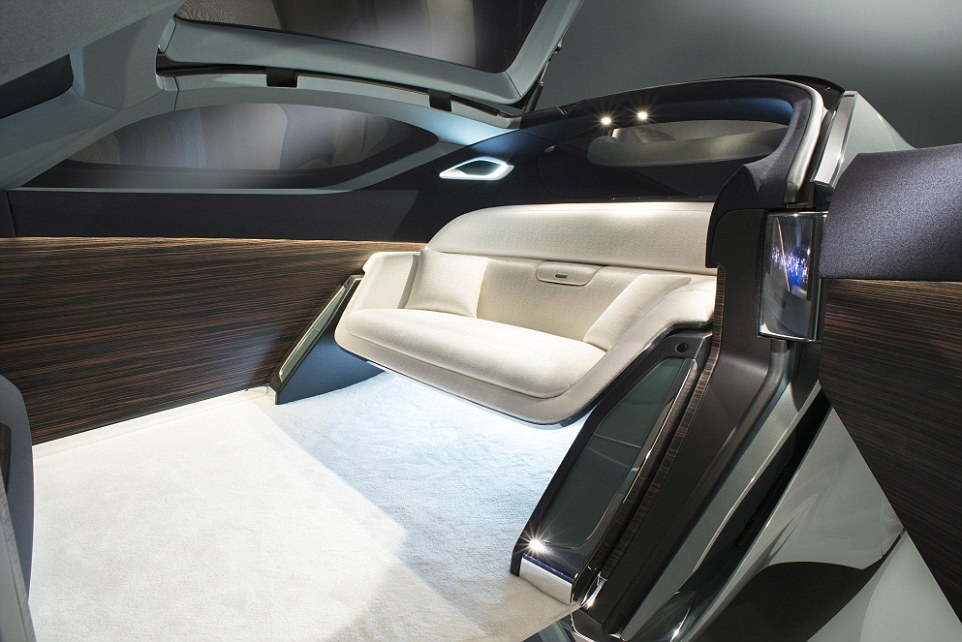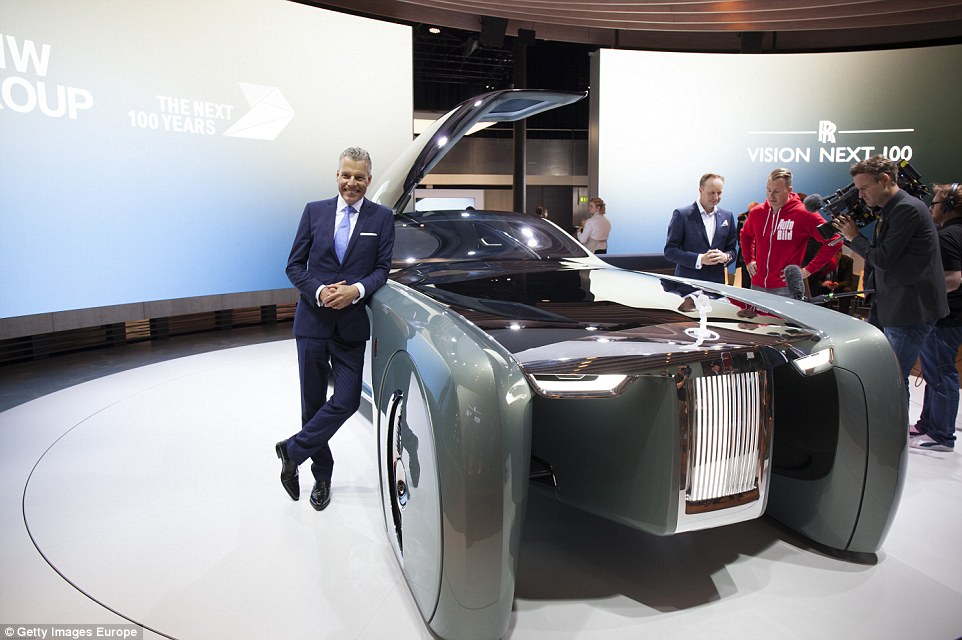 Images via: Rolls-Royce
[divider]
Article Written by Mila Medonaite for Design Engine, June 21, 2016