It's easy to over sleep by hitting the snooze button every morning. How about a device that doesn't let you hit snooze? The Ruggie, created by Winsom Tam, is a soft, memory foam smart rug that features a pressure-sensitive alarm clock that will only switch off when someone is standing on it.
Winsom Tam got the idea for the Ruggie after over sleeping countless times and needing something other than the traditional alarm clocks. The overall design of the Ruggie is pretty simple and inconspicuous – it looks just like any other rug except for the small, bright LED display in the corner. The rebounding memory foam gives it a luxurious look and feel. If you think you will still be able to snooze and outsmart the Ruggie by stepping only one foot on it, you're wrong. The Ruggie is specifically designed with no snooze button and the user has to rest both feet on the rug for at least a full three seconds before it will turn off – otherwise the rug will continue making noise until you get up.
The Ruggie goes one step further by giving users the option to set their own custom sounds to wake up to and even program motivational messages into the rug to help users wake up on a positive note. All of this programming is easily achieved by connecting the Ruggie to your computer through a USB port. The alarm clock itself runs on three AA batteries and is said to last for about a year.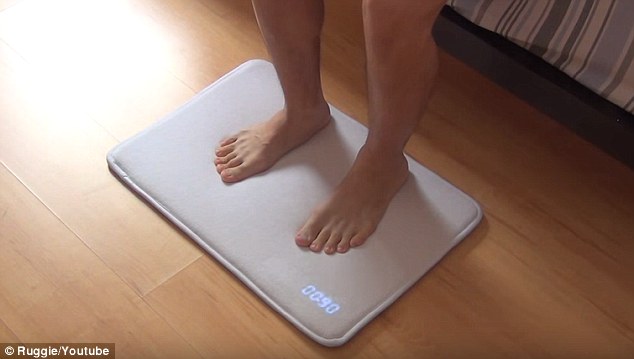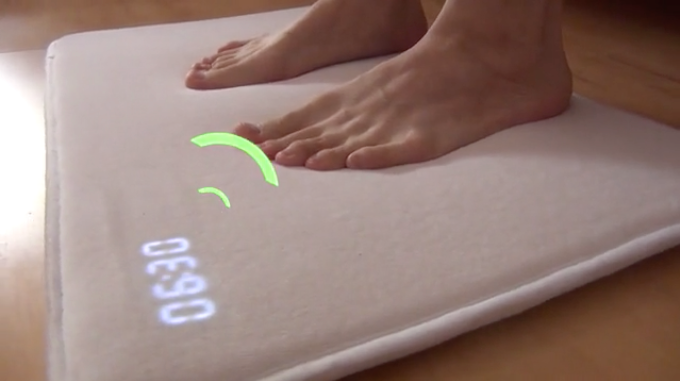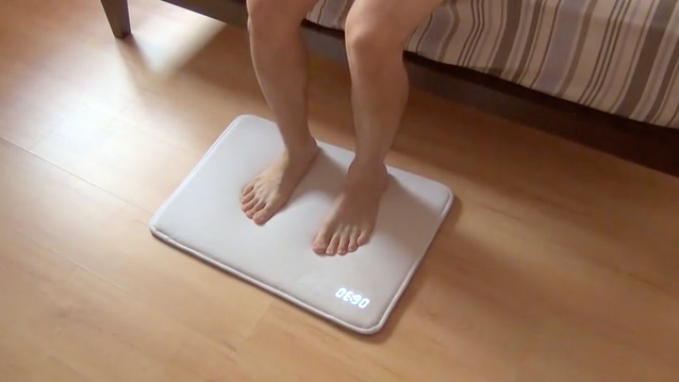 While still only a Kickstarter project, the retail value is estimated to be around $99, but you can order one now for $79. If the Kickstarter goes as planned you should have the Ruggie by September.
What do you guys think, is the Ruggie going to become a popular alarm clock?
Check out the videos below and see some of the motivational messages that can be programmed into the Ruggie!
[divider]
Article Written by Mila Medonaite for Design Engine, January 11, 2015