If you find yourself constantly clicking your pen, tapping your feet or just plain fidgeting with any item in your sight, then the Fidget Cube was developed for you. And with over $3 million dollars raised in pledges, it seems as though many, many people like to fidget.
Developed by Antsy Labs, the Fidget Cube is, very simply, described as a high-quality, desk toy for anyone that likes to fidget. However, instead of just having one clicking feature, the cube has six sides, which give the user something different to fidget with on each side. The "click" side has 3 clicker buttons and 2 silenced buttons, the "glide" side resembles a joystick and the "flip" side lets the user pivot the switch back and forth gently. The "roll" side is focused on rolling movements featuring gears and a ball and the "spin" side consists of a dial that spins. Lastly, it even features a "breathe" side, where the face of the cube is designed to mimic traditional worry stones, which are said to reduce anxiety when rubbed.
Although people who don't fidget might think such a toy is unnecessary, many researchers would think the opposite and agree that fidgeting is in fact, a good thing. Studies have shown that fidgeting can help students and working people better focus on tasks as well as alleviate stress and anxiety.
The Fidget Cube comes in eight different colors: Dice, Graphite, Midnight, Aqua, Sunset, Berry, Fresh, and Retro and is small enough to carry around in your pocket. If you pledge $19 now, you can expect to have it in your hands by December 2016.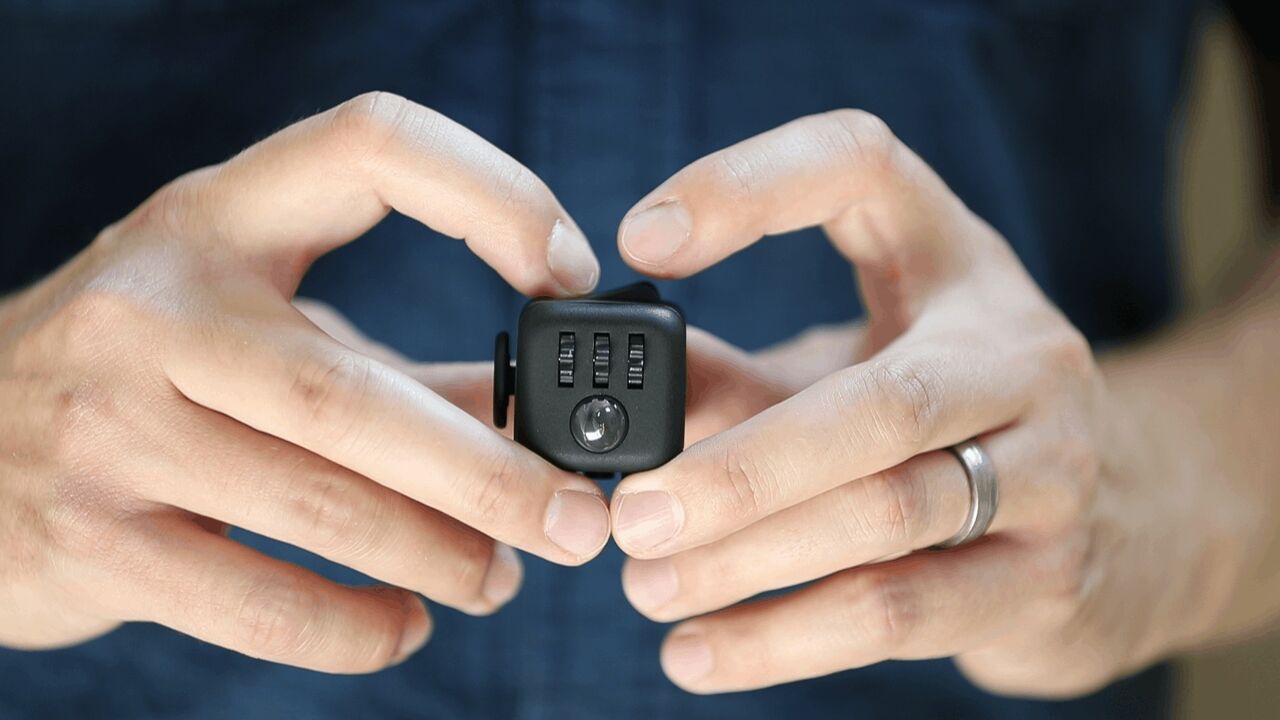 Source via: Fidget Cube
[divider]
Article Written by Mila Medonaite for Design Engine, September 12, 2016