BMW's Vision Next 100 concept car is truly a car of the future, and we mean way into the future. BMW celebrates 100 years by imagining a car for a time when self-driving cars are commonplace; along with other gadgetry we could only imagine in future vehicles.
Among the glaring differences you may notice in this concept car are the unconventional wheels and tires and absence of many traditional car features. In a press release about the concept car, BMW explained, "This vehicle combines coupé-type sportiness with the dynamic elegance of a sedan – but rather than being an anonymous transport machine, it is a highly customized vehicle that is perfectly tailored to suit the driver's changing needs." The Next 100, about the length of a 5 Series sedan, is 193 inches long and 54 inches high. Instead of being only a self-driving car, this electric concept car has two distinct driving modes, Boost mode and Ease mode. During Boost mode the driver has full control over the vehicle, while Ease mode retracts the steering wheel and moves the seats around for autonomous driving. Both modes work with BMW's "Alive Geometry," a system consisting of 800 moving triangles in the dashboard and side panels that supply cues to the driver and passengers about what the car is doing. For example, during Boost mode Alive Geometry can highlight the most suitable driving lines and warn the driver of oncoming vehicles. While during Ease mode, the passengers are warned when the car turns, accelerates and brakes, albeit in a discrete way.
BMW sees connectivity as an important component in the cars of the future. Instead of having a single dashboard display, the entire windshield is an augmented reality display. Next to the windshield is a gem-like object with AI-like technology called the Companion. The Companion studies the driver with sensors and artificial intelligence and over time adjusts the car to the driver's preferences. As it learns more about the driver, it can perform routine tasks, offer advice to the driver and even warn pedestrians when the car is in self-driving mode.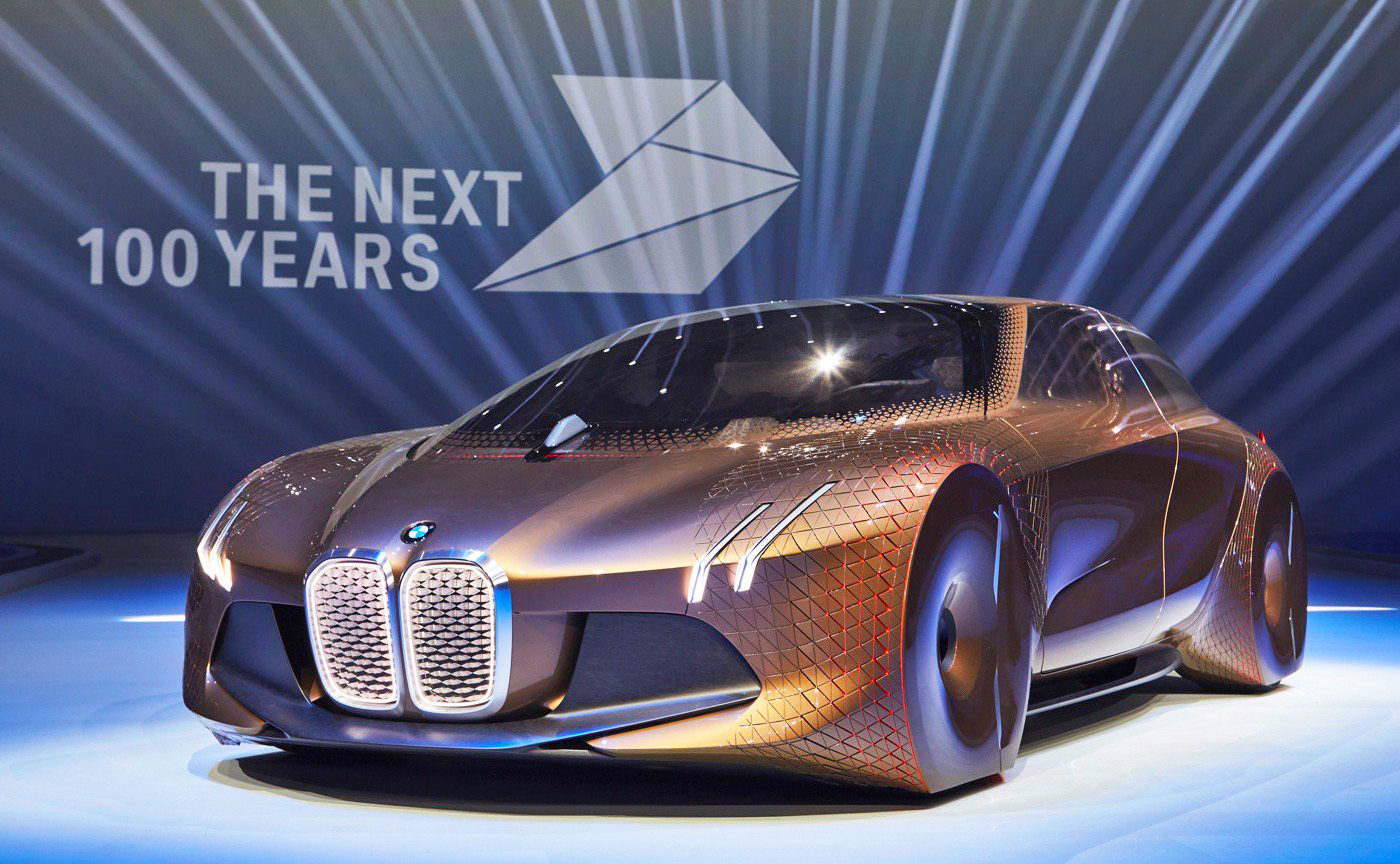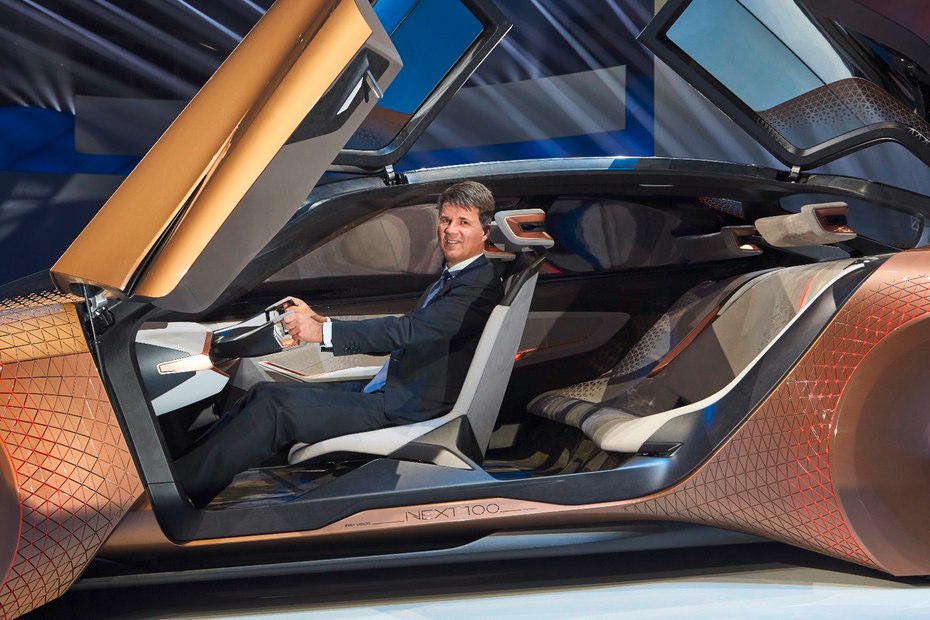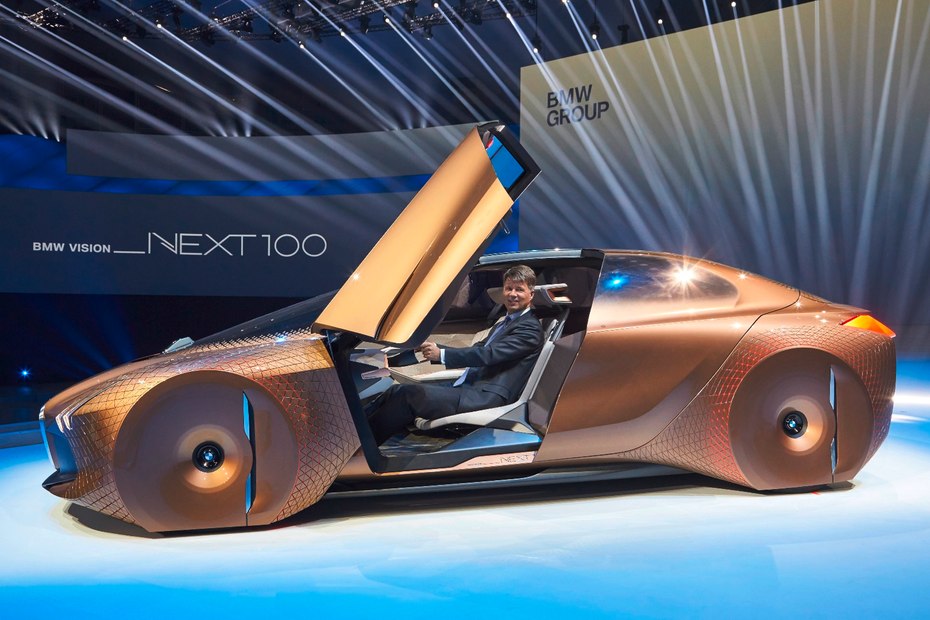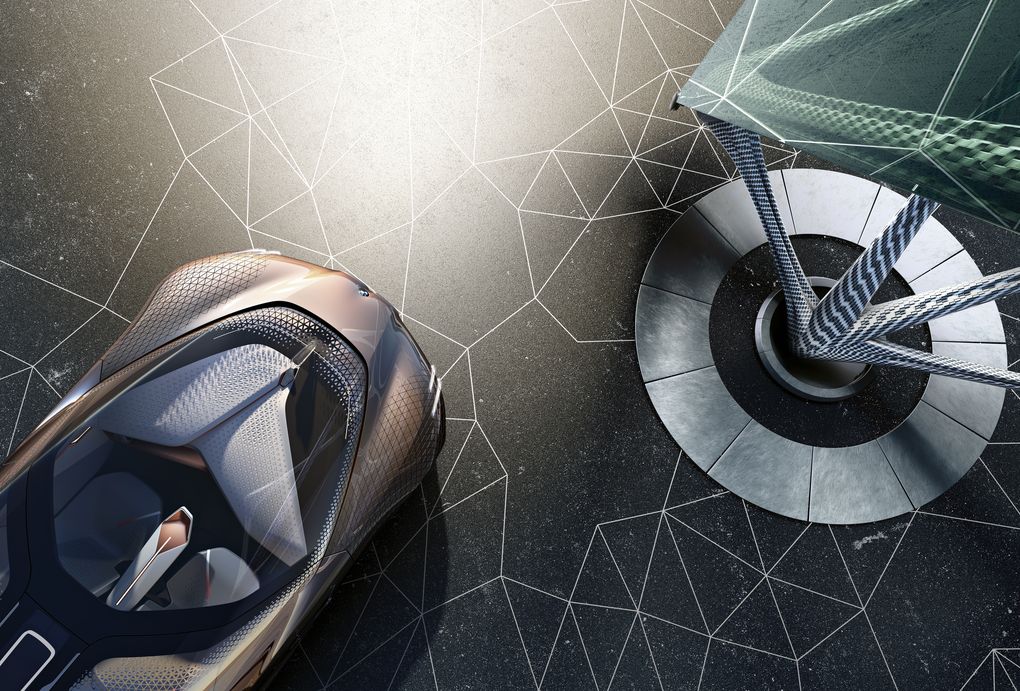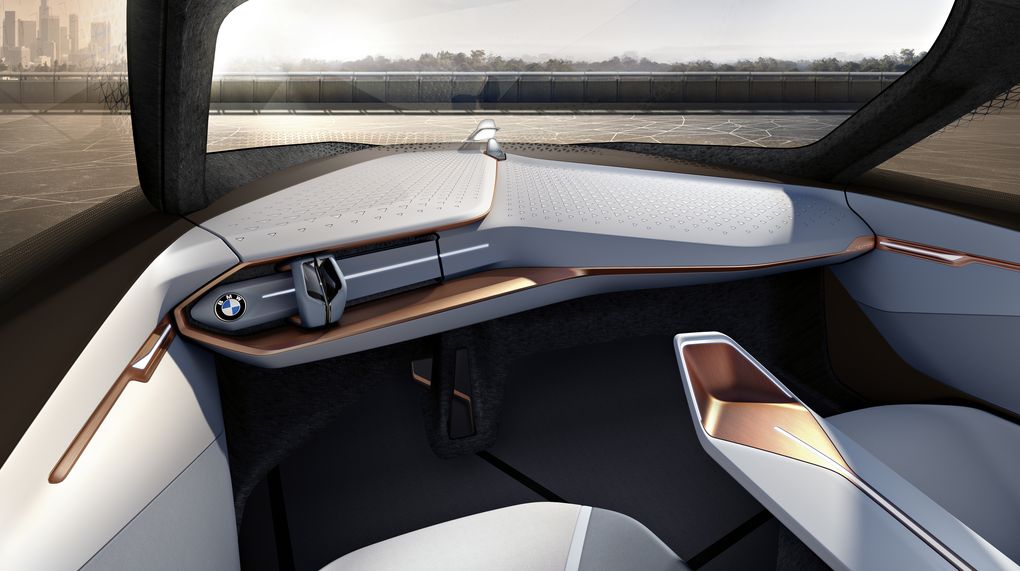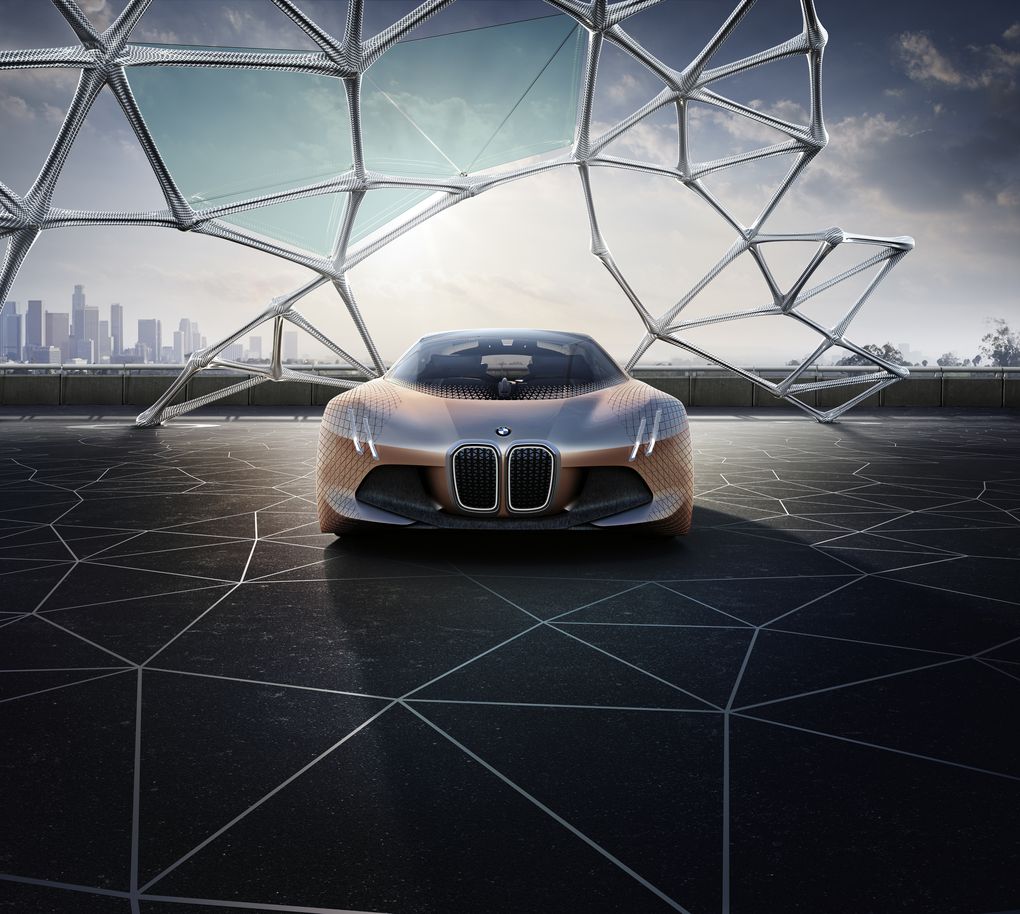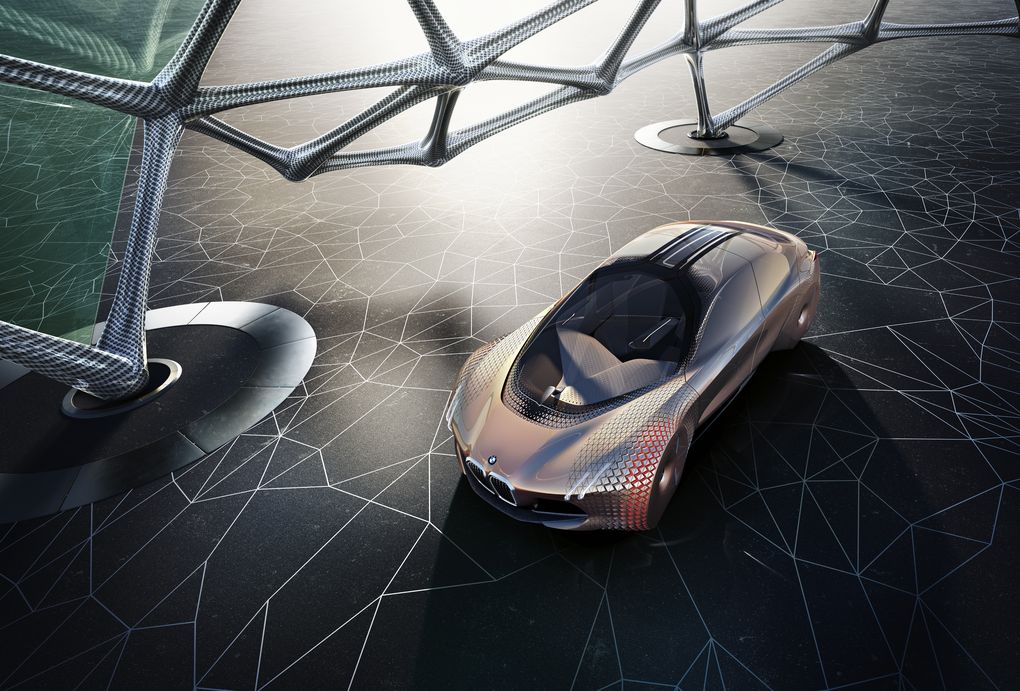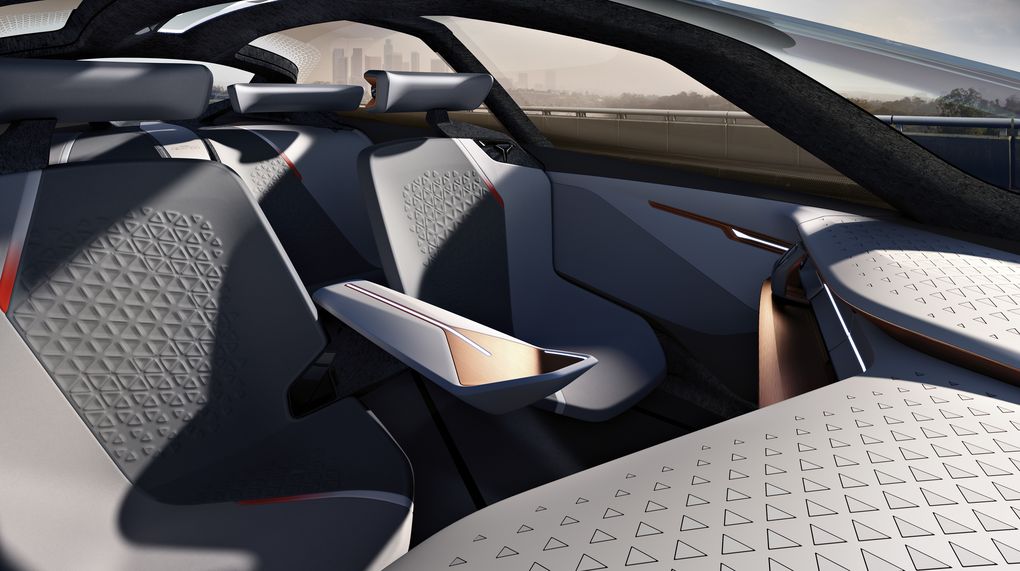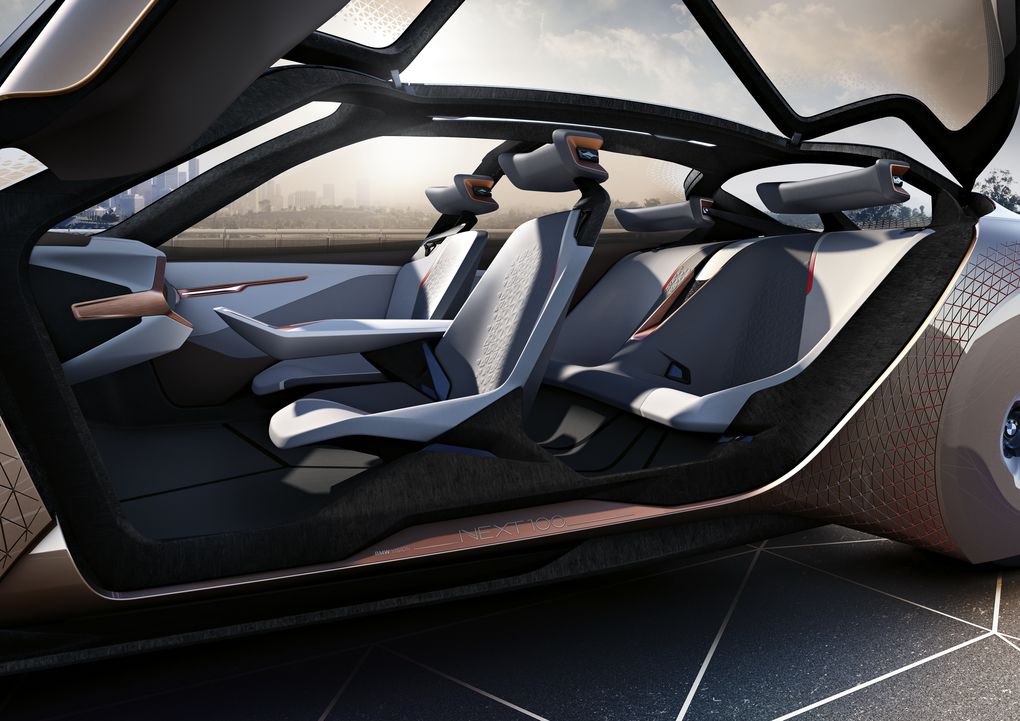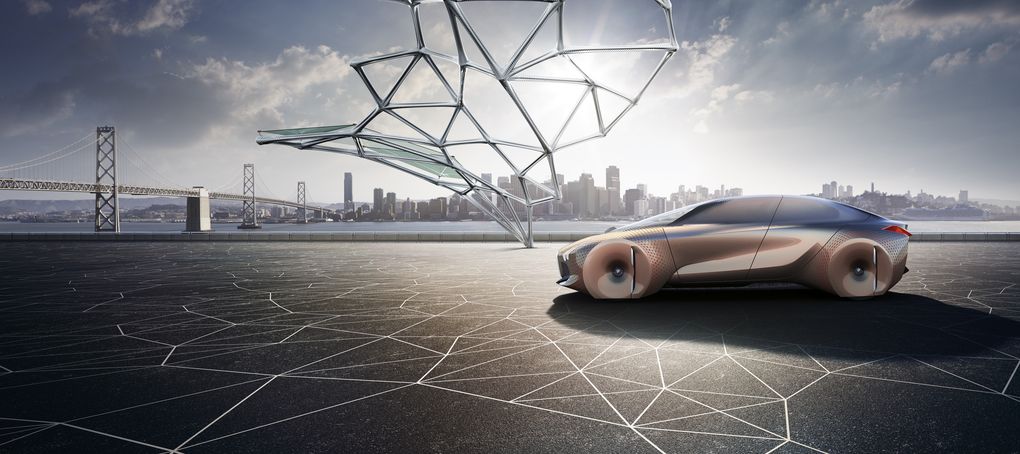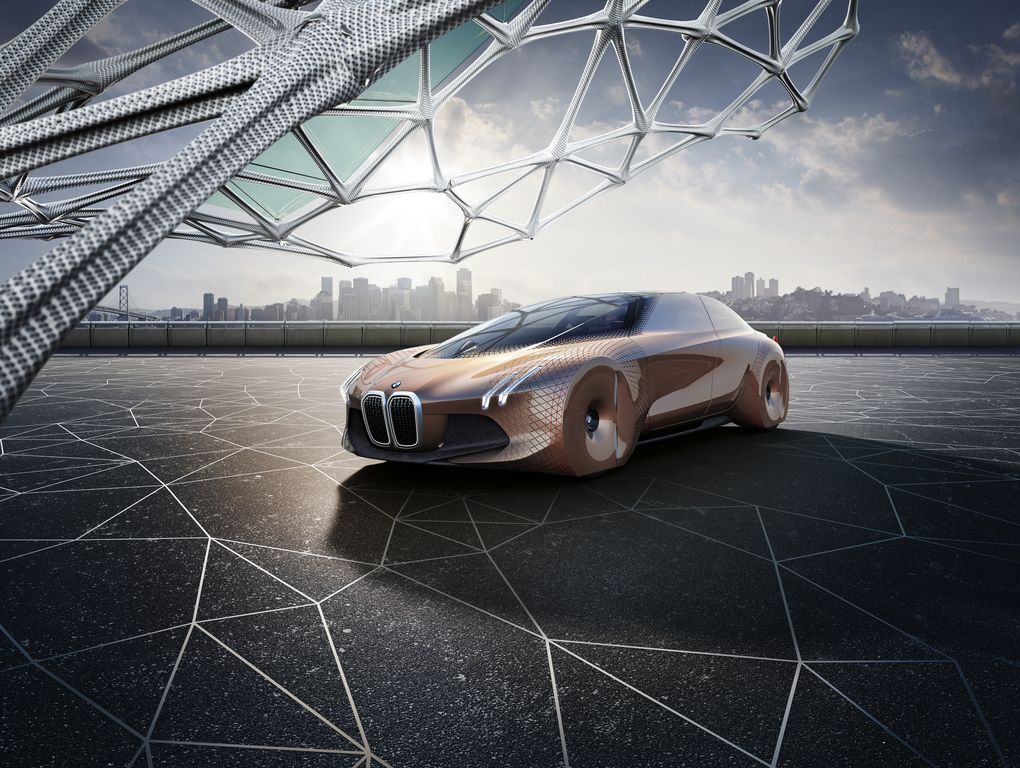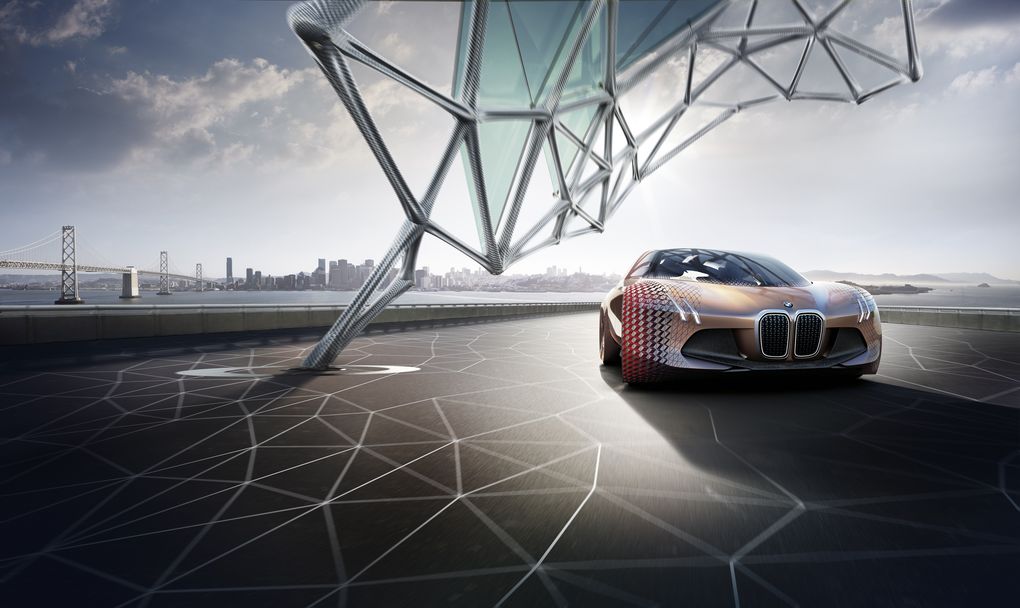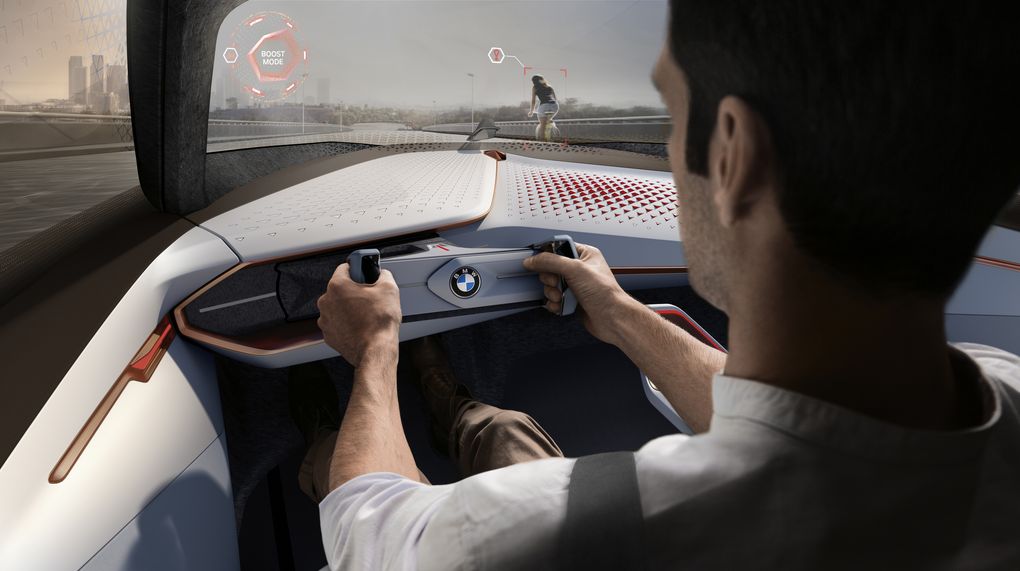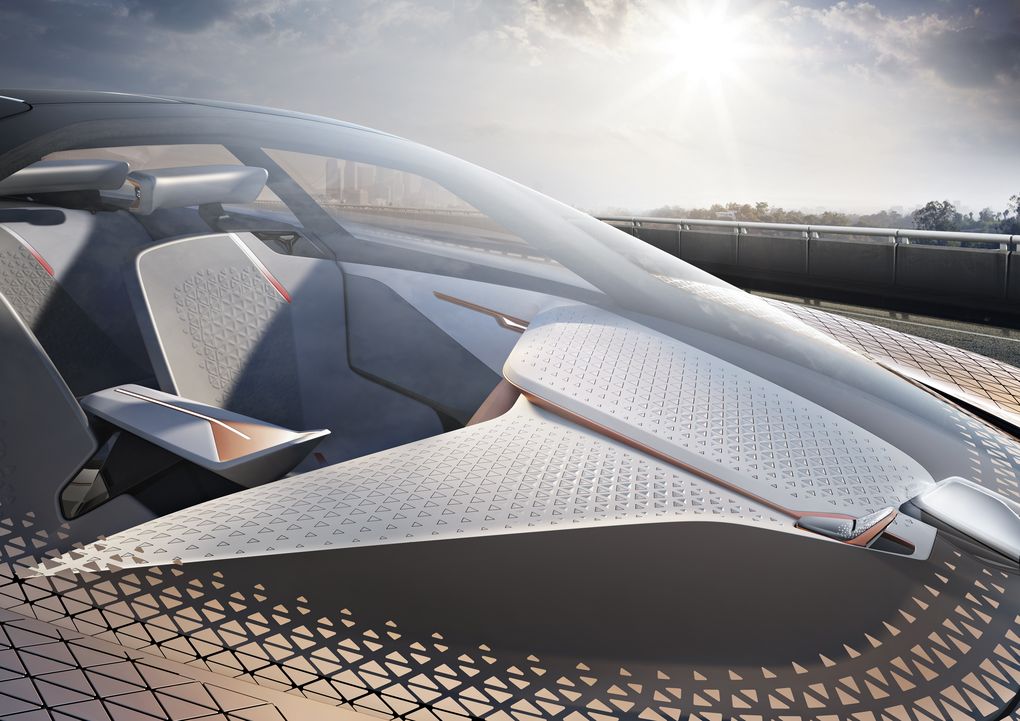 Obviously many of these technologies are very far from our current reality so don't expect production of this car anytime soon. But do check out the video below to learn more about the ideas behind the Next 100.
[divider]
Article Written by Mila Medonaite for Design Engine, March 9, 2016