To say these are unprecedented times, is an understatement. Faced with the COVID 19 outbreak, the healthcare industry is in need of equipment. Progressive thinkers are called to arms and proactive companies are stepping up to the plate in this time of need. The CoVent 19 Challenge #Innovate2Ventilate has asked for designers, engineers, and makers to help close the gap between actual resources and those in need around the world in order to survive the peak and flatten the curve.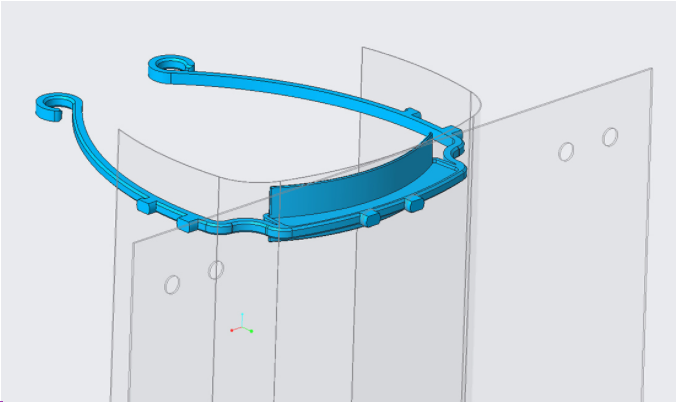 3DVerkstan inspired, Design Engine remodeled
Design Engine used this as inspiration for the last talk in its new webinar series. We invited our CAD colleagues to join us in a creative discussion centered around a 3DVerkstan reusable face shield brought to our attention by friends at GE Medical. It is a 3D-printed visor with the ability to attach hole-punched plastic. The files were shared in order to get the needs of first responders met in many countries. DE had fun altering the design while using both Creo and Solidworks software and a unique perspective that we bring to workflow. 3D-printing is nothing new but it has been really prevalent in helping to get personal protective equipment(PPE) and other necessary products to our medical staff, including 3D-printed valves for ventilators in Italy.
Many organizations have shown a lot of integrity. Open Medical is a non-profit formed by a group of innovative and passionate engineers during the COVID-19 pandemic with the University of Pennsylvania as its founding member institution. The initiative started with a focus on a single project, Origami Face Mask, but quickly expanded to address a variety of unmet medical needs.
Sea-Long Medical Systems, a small Texas company, makes a helmet-style ventilator that produced superior outcomes to traditional face mask ventilators in a clinical trial conducted by The University of Chicago. It was originally intended for use in hyperbaric chambers. It has helped to treat some Covid-19 patients in Italy without sedating them. Others in the private sector have also stepped up using their abilities, equipment, and empathy to help in this worldwide fight. Distilleries are shifting their production away from spirits to making hand sanitizer.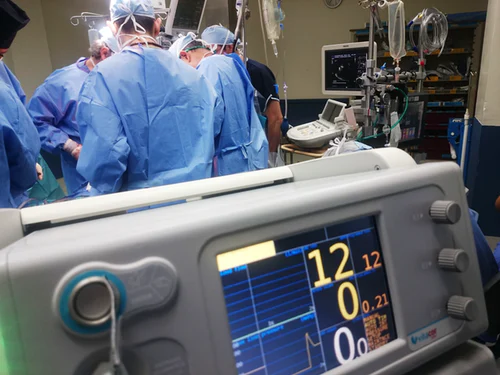 Photo by Natanael Melchor
However many products, treatments, or vaccines have not had enough time for testing or to get FDA approval. These things take time and with the virus spreading at a rapid rate, that is not a luxury we have. They have literally recommended doctors and nurses on the front lines to wear bandanas, which is inconceivable and certainly not enough. But if there is a silver lining in all of this, it could be that 'crisis spurs innovation'. We have to think outside the box and look at a different way of doing things. Will we ever go back to normal? Do we want to? This pandemic shined a light on areas we need to improve in this world. We should take this as an opportunity to be better.