Creo is a computer-aided design (CAD) program that was initially released in 1987 as Pro/ENGINEER by the company Parametric Technology Corporation (PTC). It was one of the first major solid modelers to enter the CAD market and greatly impact the industry. Creo is a family of 3D CAD parametric modeling apps that aids in product design for all types of manufacturers using 3D direct modeling, finite element analysis, technical illustrations and visualizations. The 10 applications included in Creo are as follows: Creo Parametric, Creo Direct, Creo Simulate, Creo Illustrate, Creo Schematics, Creo View MCAD, Creo View ECAD, Creo Sketch, Creo Layout and Creo Options Modeler. Creo is used in a large range of industries across the world and is considered to be an industry standard for many. Creo allows for innovative companies and industrial designers to produce better products in less time.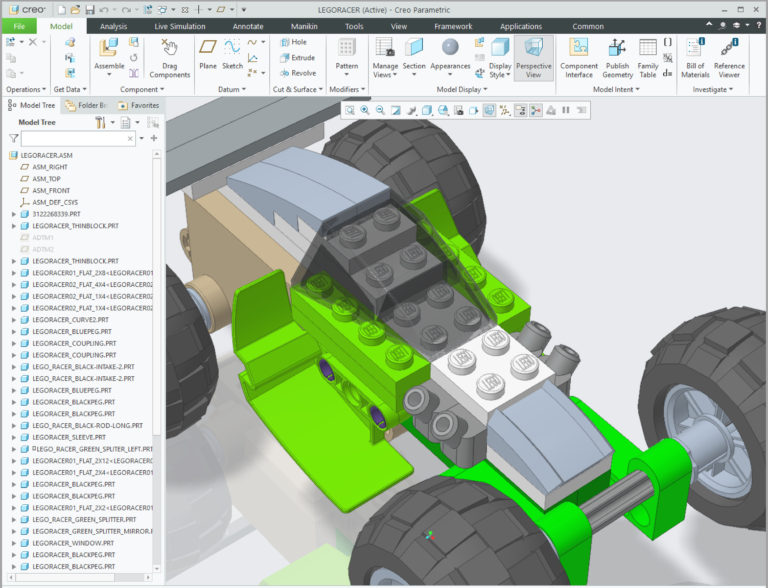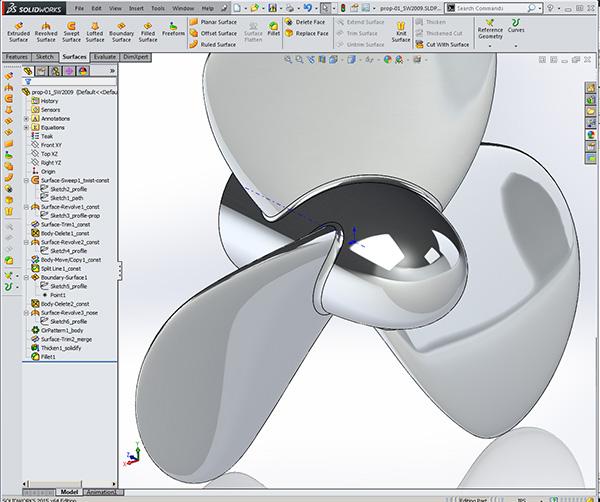 SolidWorks was initially released in 1995, and as of 2013, SolidWorks reportedly had over two million engineers and designers at more than 165,000 companies using SolidWorks CAD software across the globe. It has a long list of useful capabilities to assist in the design process, including large assembly performance, powerful modeling tools, 3D mesh modeling, 3D markup, defeature, visualize, advanced mold design and many more! SolidWorks has one of the largest online user communities in the CAD market and users say that the program has an easily accessible, user-friendly interface.
When SolidWorks was first released, it claimed that it could do 80% of what Creo could do at a fraction of the price. This helped SolidWorks to initially infiltrate the CAD market, but as of today both Creo and SolidWorks are much closer in price. The biggest difference between Creo and SolidWorks would be their complexity for users. SolidWorks is a much less complex option and has a quicker learning curve for beginners. Creo is a much more complex program and is aimed at the higher-end CAD market. Because SolidWorks has a much more user-friendly interface, it is used in businesses of all sizes across the world. If you are looking to pursue a career in industrial design or something similar, SolidWorks would be the easiest option to find a job. However, SolidWorks does lack some of the capabilities that Creo offers to users. Some people believe that the fact that Creo is more advanced is a disadvantage to the platform, saying that Creo is full of all of these tools and capabilities that they have no need for.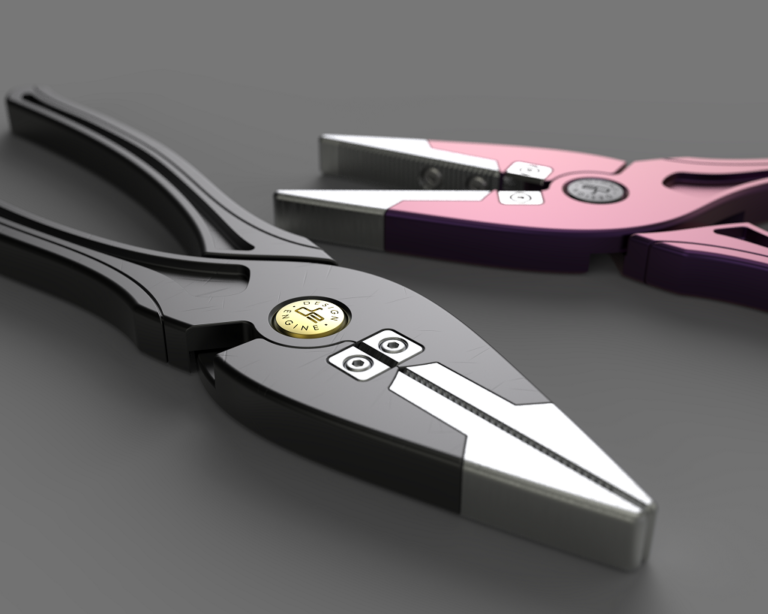 Which Should I Choose for my Next Project?
Now that you know what Creo and SolidWorks are and how they compare to one another, you might be wondering, "Which should I choose for my next project?". There are benefits to both and there is no right or wrong answer to which you should use for your next project, but if your project consists of 'top-down' design at an automotive company, for example, you will most definitely want to use Creo. Creo is much more stable and far superior to SolidWorks when it comes to top-down design and surfacing. Creo would also be a better choice for any project consisting of large assemblies. 
SolidWorks is primarily used for smaller scale and simpler design projects. SolidWorks will be able to solve your problem within limits. SolidWorks does not have the capabilities to work with large assemblies or design high-quality surfaces. SolidWorks is becoming more widely used in the industry due to its easy nature. For designing simpler projects, there is no need to go through the hassle of learning all of these advanced methods and techniques in Creo. This makes SolidWorks a much more attractive option to those customers. Overall, choosing between Creo and SolidWorks for your next project comes down to one main factor: the complexity of the project. If you wish to design something extremely complex, Creo is definitely the choice for you. But, if you want to design more simpler objects, you might want to look into using SolidWorks for your next project.
No matter what CAD program you choose for your next project, we are always available for help. We offer a ton of classes in Creo and SolidWorks, as well as Rhino, Alias and more! So no matter your design needs, contact Design Engine to help.
Check out our full list of course offerings so we can help you on your next project!