This course is specifically designed for designers and engineers to optimize more parametric robust controls for the latest use of Creo Surfacing. It is one of Design Engine's most popular courses! Those seasoned users looking to gain a high level of Surfacing will increase their aptitude up several notches within just one intense week. We customize our focus on the students' learning needs and company projects. As with every Design Engine course, we help design engineers learn how to make changes quickly to their models to set them up for becoming surfacing experts faster. This training can also be supplemented with Alias-style techniques utilized in the automotive industry. This class is also the prerequisite for the Design Engine Aircraft Surfacing class.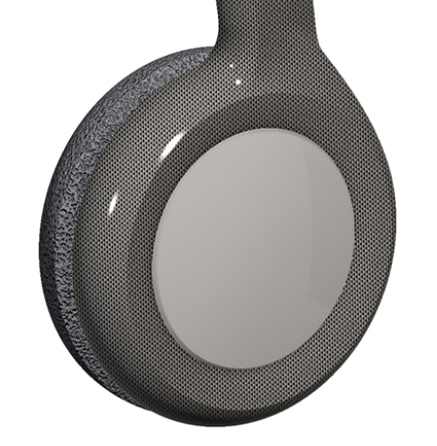 Discuss strengths & weaknesses of Creo vs industry standard surfacing products

Aggressive introduction to Creo Surfacing workflow techniques

Introduce 3D bounding box or Lattice structures to control organic form

Learn to initiate the surface modeling process from 2D/ Foam model evaluation

Learn to contend and manage isoparm & isolines

Build surfaces from equations and  graph features

Discuss light reflections from an industrial designer's perspective with respect to G2 Continuity

Learn to mitigate 3-part boundary issues by building with 4-part boundaries

Incorporation of handles for further control

Discuss the ability to prove form and Ideation techniques inside Creo to achieve rapid 3D iterations

Discuss in detail surface analysis tools and the practical uses with specific examples

Leverage robust Creo parametric curves and surfaces using Style tools

Maintain Draft using surface Sweep functions to control organic forms with Style
40 hours = $2850 per student
For corporate rates, please call (312)226-8339
Change the shape of your model until reaching desired form

Ten tutorials that illustrate technique through computer examples

Instructor can customize model examples in class based on participants' work-based projects

Bring example work or problematic models for in-context discussions to work during the last day of class
Build models with 4-part boundaries to mitigate issues

Learn how to make changes quickly to the models

Participants keep the training material login and password for life

Day 1 & 2: focus on constraint based parametric surfacing in Creo
Day 3: focus on Sweeps and Blend tools, complete with graph and Trajpar equations for controlling geometry precisely.
Day 3 & 4: focus on the Creo Style tool
Day 5: dedicated to past or current project problems, plans of attack, or how to approach a Creo surfacing project
Video Training Delivery System
Ask your Design Engine account manager about our Training Delivery System(TDS), an easy-to-follow guide for designers and engineers who want a supplement to this course. 
* Please note that prices listed are based upon pre-payment prior to the start of the class. The TDS is available as an additional cost to this course.