It's about time someone redesigned crutches. It is already bad enough to deal with restricted mobility – being on crutches shouldn't be a miserable experience. Mobility Designed created the M + D crutch and reimagined crutches to be painless by improving upon common problems involving under arm crutches and forearm crutches.
Mobility Designed explained, "We've focused our energy on revolutionizing crutches because we believe that they should improve the user's quality of life, functionally and emotionally." What they call the M + D crutch, focuses on a simple idea – elbows, not armpits. Specifically, unlike traditional crutches, the M + D crutch removes pressure from the underarms and forearms and instead shifts support to the elbows. Each M + D crutch is designed with flexible armbands that hold the user's arm in place but without strapping them down or locking them in. Additionally, the curved design and material allow the user to, if needed, easily pull out their forearms, yet still hold them in place during hands free mode. Each pair of crutches can be customized to the user's personal preferences as the flexible arm straps can be moved along the length of the cradle – all while requiring no tools for customization. This shift to elbow support allows users to use their hands without having to drop the crutches. Mobility Designed took it one step further by designing the M + D crutch with interchangeable feet and material that helps the feet grip the ground better and prevents the user from slipping. While the crutches come with a standard foot to absorb some of the shock of each step, the user can also switch out the standard foot with other feet designed for various terrains and activities.
Despite the impressive changes in design, crutches haven't really changed much since the Civil War. However, if these are sold at an affordable price, they might just be a better choice than those traditional crutches.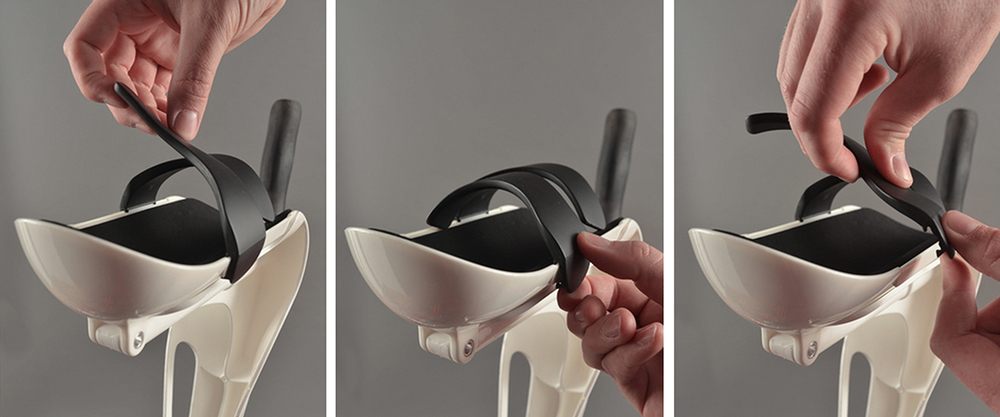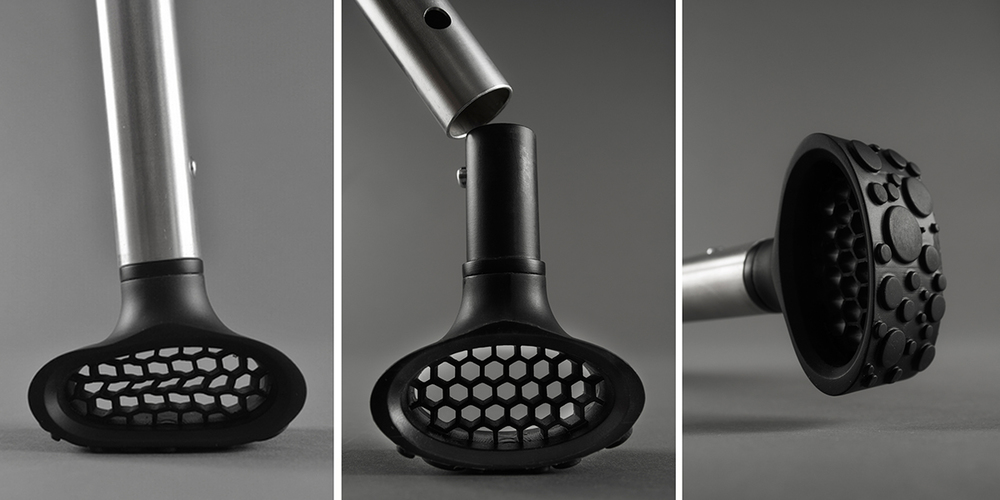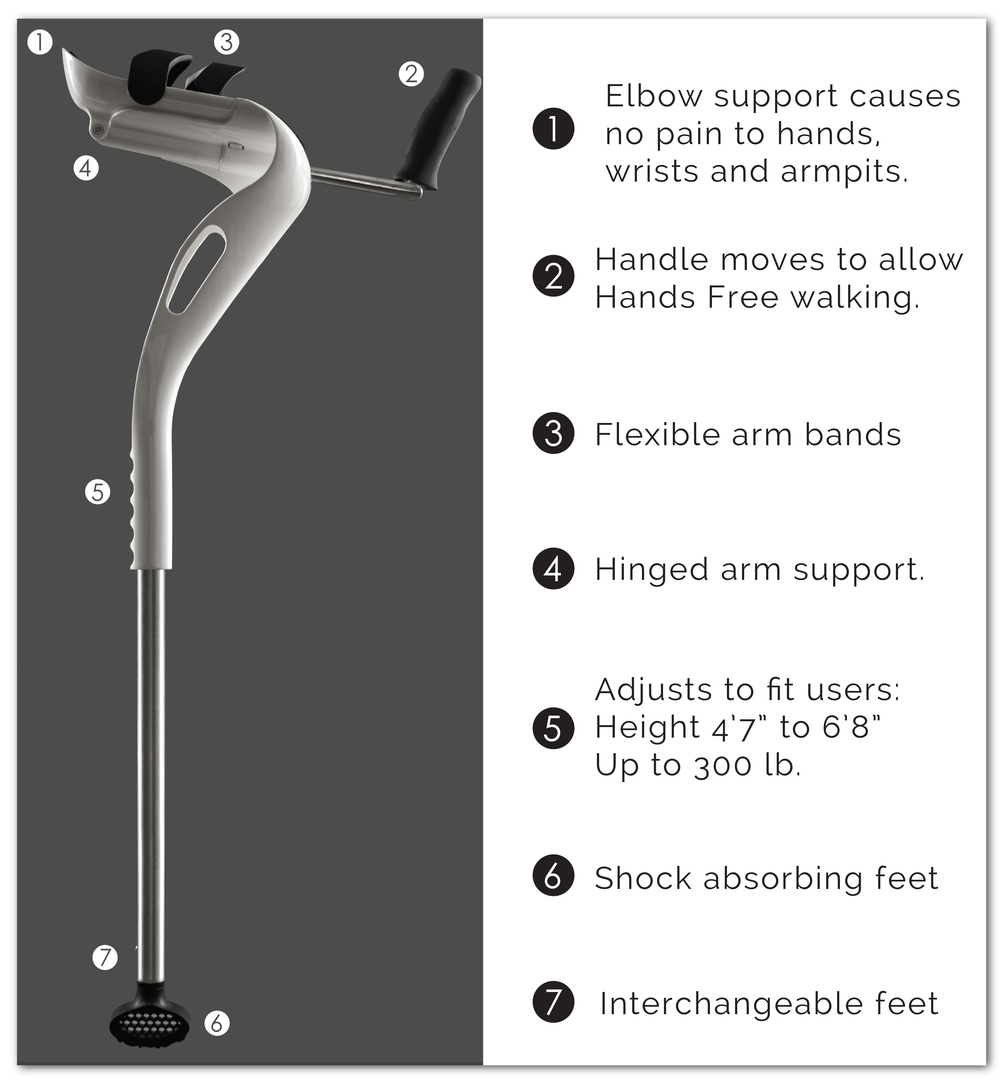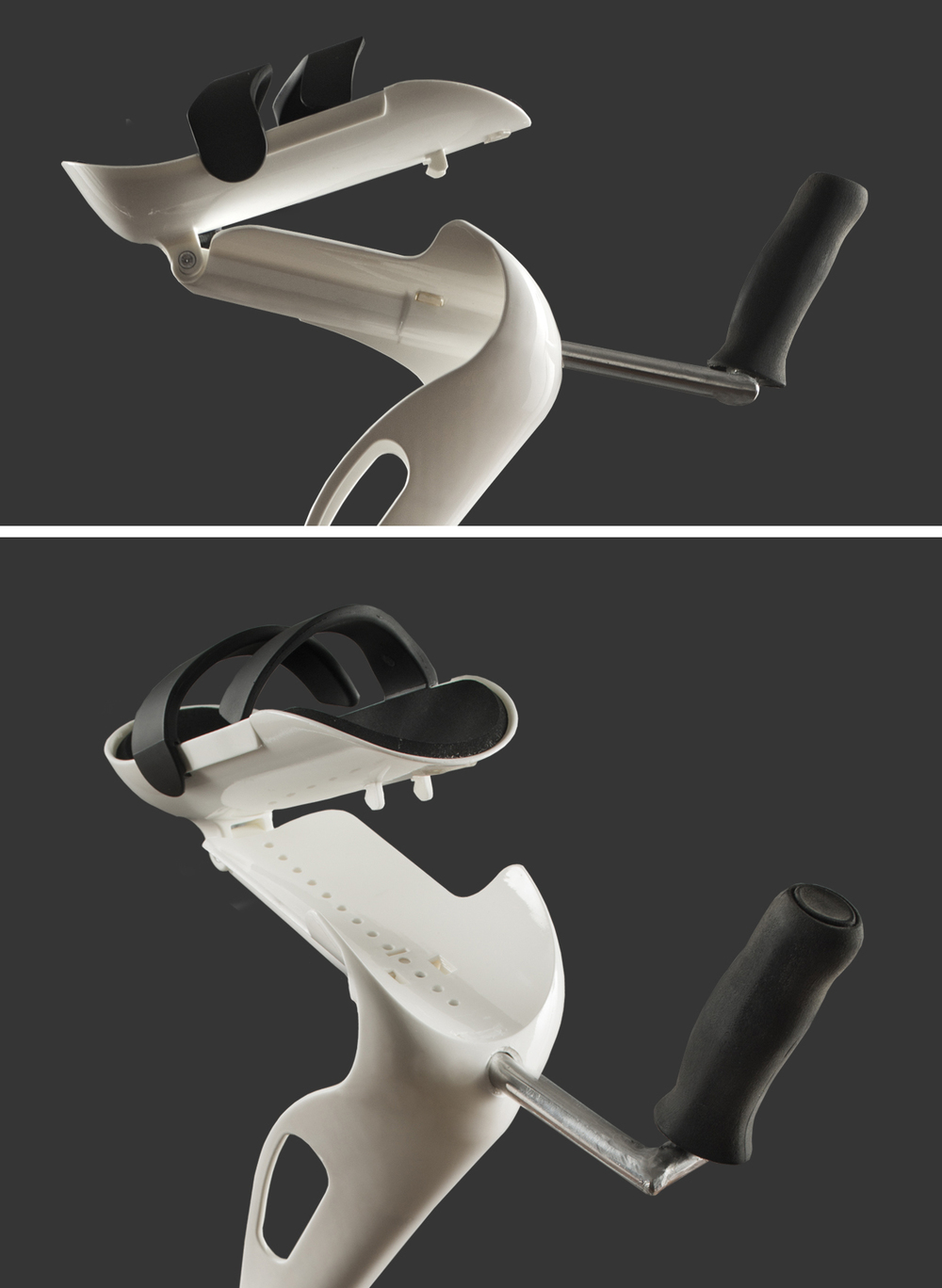 What do you think? Let us know!
[divider]
Article Written by Mila Medonaite for Design Engine, May 6, 2016