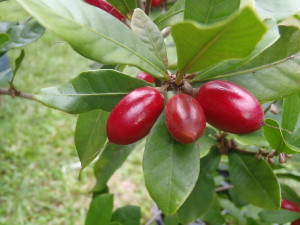 [dropcap]T[/dropcap]hose familiar with miracle berry, also known as miracle fruit, are aware of the curious reaction the berry causes the human palate. Sour lemons taste like sorbet, hot sauce takes on the guise of sweet glaze, and hoppy IPA's taste like fruit-infused
beers. Participants in Design Engine | Education's training courses and CCS racers who have spent any time with Bart Brejcha are familiar with the culinary experimentation experience miracle berry can offer. Popularized under the term "flavor tripping," miracle fruit transforms the flavor of ordinary foods into something extraordinary. Some enthusiasts, however, see the potential of the miracle berry for uses far beyond a dinner party trick.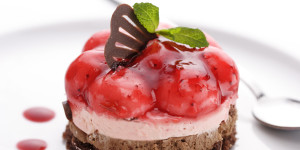 Homaro Cantu, inventor, entrepreneur, chef, and molecular gastronomer, is known for being a "mad scientist" when it comes to the culinary arts. He is owner and operator the Cantu Design Firm and Moto Restaurant in the West Loop of Chicago, which features dishes designed to amaze restaurant goers both mentally and gastronomically. In 2006, he squared off against Iron Chef Masaharu Morimoto in an episode of Iron Chef America, winning the competition with the use of lasers and liquid nitrogen in the kitchen. Cantu sees the potential of utilizing miracle berry to create the sensation of sweetness without the inclusion of sugar in both drinks and food. In a nation where obesity has become a serious epidemic, and healthy eating has become as important as ever, eliminating the need for excessive sugar use is a step in the right direction. Cantu hopes of harness the power of miracle berry in more pertinent applications, and will be a staple in many of the menu offerings for Cantu's new project, Berrista Coffee, slated to open this fall in Chicago's Irving Park neighborhood.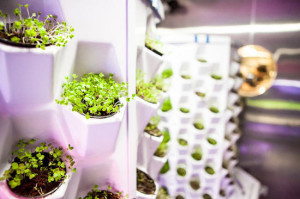 In addition to the new coffee shop, Homaro Cantu will also be opening a brewery in the Irving Park area. Crooked Fork Brewing,
named by use of a public voting system, will offer culinary-inspired beverages and will also be a brewpub offering Mexican dishes. Planned for opening in summer of 2015, patrons of the brewery will experience brews likely to include tea-influenced ales and stouts and an ale with the flavor profile of a Old-Fashioned cocktail.
Cantu Designs and Design Engine have a long-standing relationship, working together to develop consumer products for Moto restaurant as well as the upcoming coffee shop and brewpub. Projects include sustainable farming, miracle berry applications, and, true-to-form, culinary experimentation.
[divider]
Written by Scott Froemming for Design Engine, 10/3/2014