Architecture studio Wimberly, Allison, Tong & Goo (WATG) won first place in Branch Technology's Freeform Home Design Challenge, which brought together architects, designers, artists and engineers worldwide to explore how 3D printing technologies can improve our built environment and lives today.
Specifically, WATG's Chicago-based team, consisting of Daniel Caven, Chris Hurst, Miguel Alvarez and Brent Watanabe won the freeform design competition with their unique idea named Curve Appeal. The main concept behind a "freeform" house is just what the name implies, a building that is not made in the regular shape or form of a house. Branch Technology founder Platt Boyd explained, "Curve Appeal is a very thoughtful approach to the design of our first house. It responds well to the site conditions, magnifies the possibilities of cellular fabrication and pushes the envelope of what is possible while still utilizing more economical methods for conventional building systems integration." As part of the competition, there were several requirements that needed to be implemented into the design of the house. The interior needed to include a kitchen, bath, living area and at least one bedroom and the entire building needed to resolve mechanical, electrical, plumbing and lighting requirements all while still allowing for passive solar design strategies. The challenge was to rethink traditional construction and building systems and create a functional 600-800 square-foot single-family home.
To construct the building, 28 panels will be 3D-printed at an off-site location, before being joined together to create two exterior walls, a roof and the interior core. The home features a design with plenty of light-filled living space, allowing occupants to be more connected with the nature outside, as well as passive strategies for keeping the building temperate.
Planning phases for Curve Appeal will take place in Chattanooga, Tennessee at Branch Technology's lab and 3D printing is expected to begin in 2017.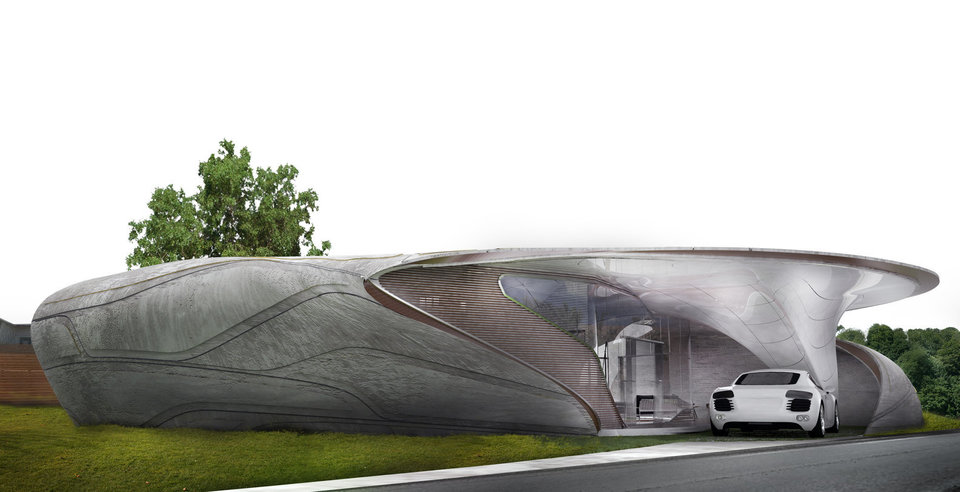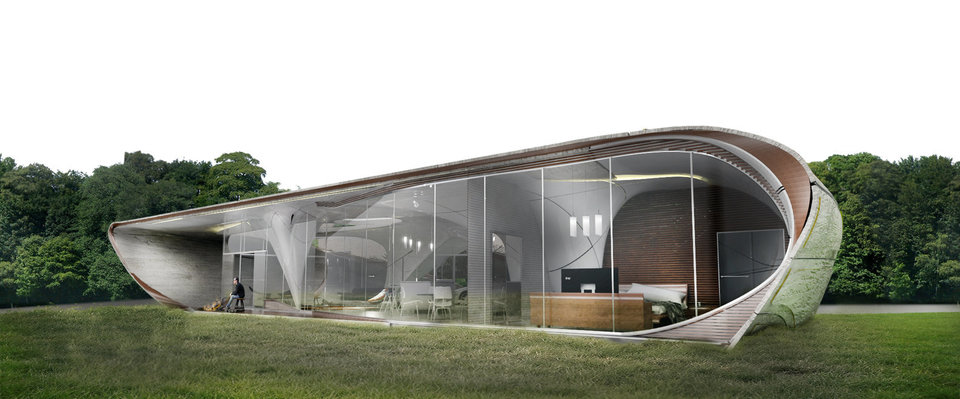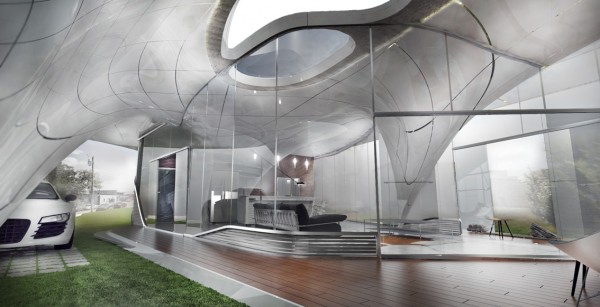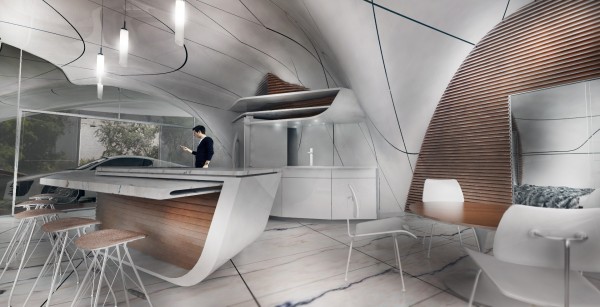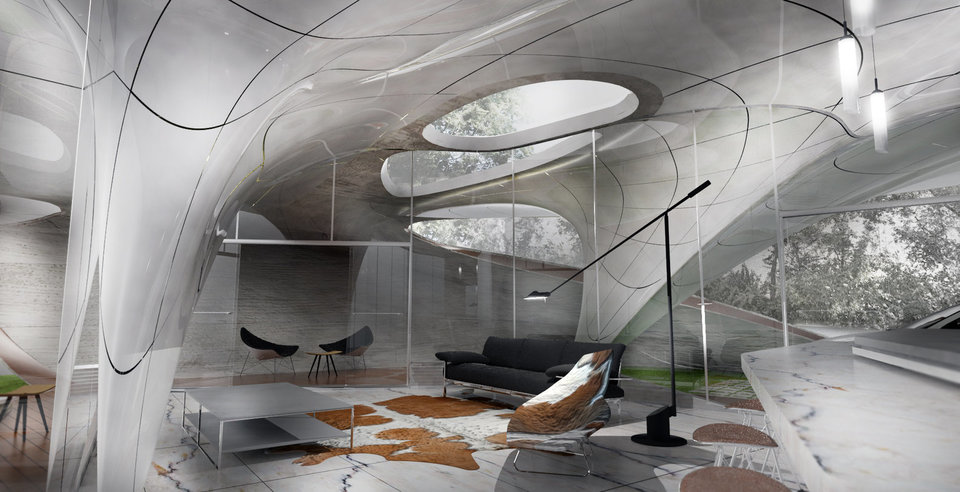 Images via: WATG, Branch Technology
[divider]
Article Written by Mila Medonaite for Design Engine, June 14, 2016