If you've heard of the super-popular hoverboards, you have likely also heard that they have the tendency to explode, causing many of them to be banned for use in public. Ninebot by Segway has developed the MiniPro, a similar product to that of the hoverboards but unlike the exploding hoverboards, the MiniPro is certified with UL's 2272 electrical system safety certification – a certification used by the US government to determine whether electronic goods are safe for sale in the US.
This certification makes this product a much safer choice, yet Segway is quick to say their MiniPro is not a hoverboard. Although there are many similarities between the MiniPro and the traditional hoverboards, Segway's VP of marketing Brian Buccella explained, "The MiniPro has been in development for quite some time. We don't consider the MiniPro a hoverboard; it's an entirely different class of product." Yet, both products feature a two-wheeled, self-balancing, lithium-ion battery-powered design – although neither of them actually hover. The glaring difference is the presence of a "knee control bar" between the two footrests on the Segway MiniPro. This control bar is essential to the MiniPro as steering is controlled by leaning right and left with your knees. The top speed for the MiniPro is a relatively slow 10 mph, yet it can travel about 14 miles on a single four-hour charge. Exclusive to this product is also an internal computer that tracks the user's movements at over 100 times per second using a variety of sensors and complex algorithms. This smart technology allows the MiniPro to learn and adapt to the user's riding habits, while its inflatable tires are durable enough for indoor and outdoor use – everything is weather-sealed, so it can confidently be ridden in the rain. The MiniPro even comes with a companion app where riders can see how fast they are going, how many miles are left on the battery and customize the colors on the taillights and headlights. Lastly, the companion app has the feature to remotely operate the MiniPro, unmanned, in case the rider needs a break, as the entire MiniPro is relatively heavy at 28 pounds.
You can pre-order the MiniPro exclusively on Amazon today for $999 and it is expected to ship July 1st.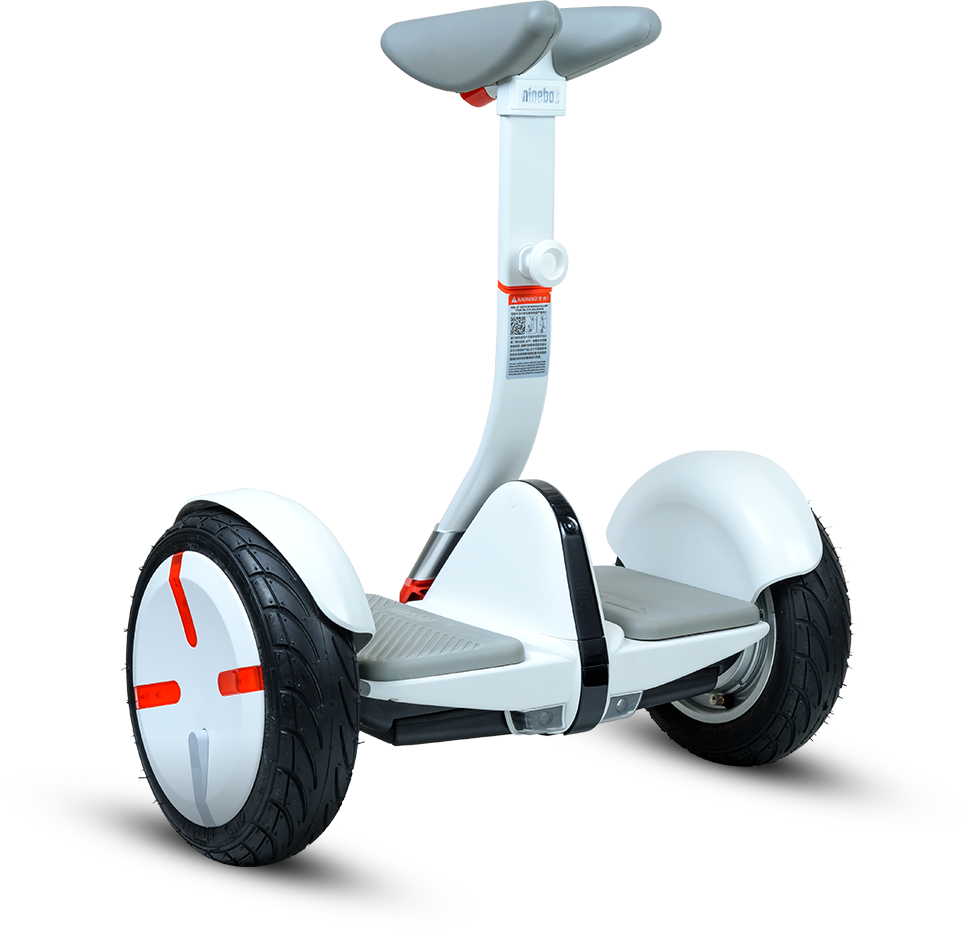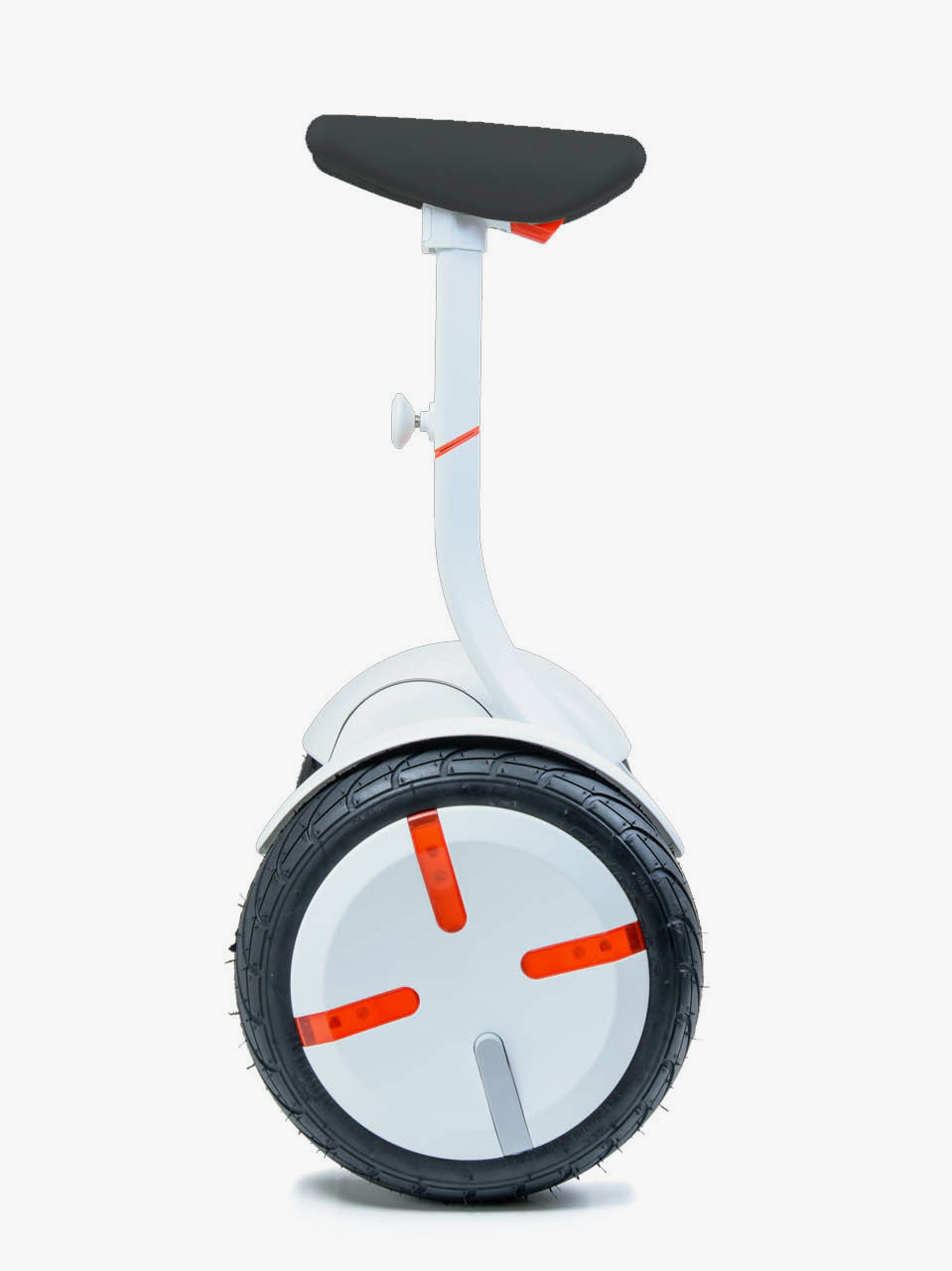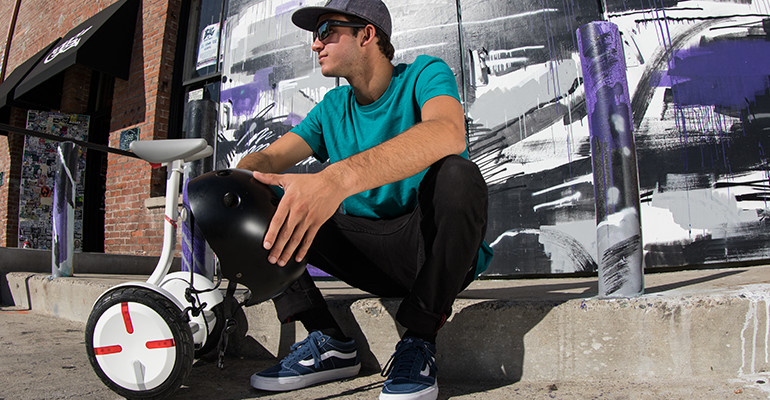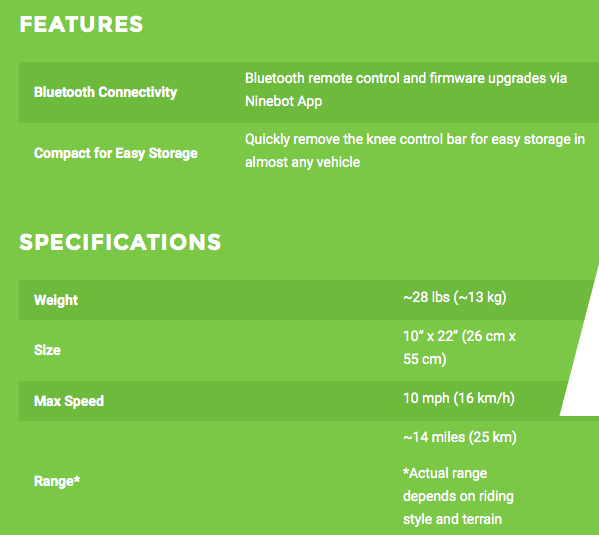 Images via: Ninebot by Segway
[divider]
Article Written by Mila Medonaite for Design Engine, June 10, 2016