Was this what you expected when the ball dropped at midnight signaling this new year? And what a year 2020 has been! Many of us were blissfully unaware of the danger that has now taken numerous lives and we continue to thank those who have put their own lives on the line to help others. While a multitude of us have been sheltering in place or social distancing ourselves for months, many states are easing restrictions and reopening some businesses. But we are not out of the woods yet. It is still uncertain what this new society will look like as many public and health officials are working without a proven playbook. We have to change with these times and make adjustments in our everyday lives. This sparks new design trends that will prompt innovative products and ideas. We got to thinking about the opportunity for product development in relation to our current situation. After all, aren't product designers just new design futurologists forecasting the needs and wants of consumers?
Work – For those that work in close quarters or travel on public transportation, it may seem improbable to social distance. The 6-foot rule is still seen as a preventative measure for contracting the coronavirus.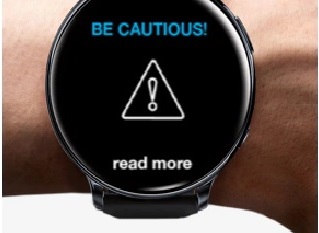 Safety wearables have been in high demand now more than ever before. They can use proximity sensors to help mitigate risk, not only in the workplace, but could be useful in grocery stores, fitness clubs, or anywhere that you would like to keep others out of your personal bubble.
Living in cities has many traveling to work on a train or bus. An alternative to this is biking, good for the environment and good for the body. It was proposed to build a Great Lakes Hyperloop System, traveling at 700 mph between Chicago-Cleveland and other similar rail systems that move people around faster. It may be the closest we get to being like the Jetsons until we get our flying cars.
Travel – Self-cleaning seats and rear-facing seats are a couple of ideas that airlines would possibly implement to make traveling safer. It is too costly to travel when passengers are not filling every seat. Hotels have historically been havens for germs so how do we address this post-virus? Airbnb
Sports and Entertainment– Everyone is itching to get out and have some fun. Contact tracing on personal devices can monitor both health & movement to show if anyone has come across someone with the virus. It would be a possible requirement to get into a restaurant or other public venues that is a step up from the temperature check. However, some do not want that data being used as government surveillance, 1984-style.
Sports fans will not get to attend games in stadiums when teams are once again able to play. If they do begin to ease restrictions, it may be only a half-capacity.
Gyms or At-home Workouts? Mirror trainers are are an alternative for some. Peloton bikes and treadmills became popular but the in-home delivery and setup has them pausing sales until the virus is under control.
Movies – The traditional movie industry may not return to normal. There was already a new design trend – Netflix, Disney+, Amazon, Quibi.
Concerts – The virtual world is being used to conduct concerts on Fortnite and DJs are hosting virtual raves. Other DJs have used social media to reach fans.
Health and Hygiene – Opening doors with your foot rather than touching a handle with your hand could become more commonplace outside of public restrooms. Would personal products that one carries be a means that can accomplish this as well? We have touch-less water faucets but in the event of a power outage, those become obsolete.
Wearing jewelry that can track your symptoms.
Food – Gardening has gone from hobby to a self-sustaining necessity among some. Those that live in the city without a yard may need new design solutions for balcony or indoor gardens. If you do visit a grocery store, you will see lines to get in, one-way aisles and the return of plastic bags, as reusable bags are thought to carry germs- good for humans, bad for the environment.
Money – "I've always thought of myself as a futurist. However, I was not able to predict THIS when I created a list called "Innovation for the Turn of the Century" back in 1983, Bart Brejcha said. "I had presumed that coin and paper money would become illegal, stemming from my opposition to be electronically monitored by government authorities. My timing was just a bit off. Instead of this happening during Y2K, it is occurring 20 years later due to fear of transferring the coronavirus through printed money. I was at MicroCenter, standing 6 feet from the other people in line and saw a sign that stated , 'No Cash'. My mother always warned me about dirty money." We use our phones, watches, or the bank cards themselves to wave over the keypads to make purchases. That technology was considered prior to our current outbreak by someone looking at a problem that needed to be solved or convenience that was missing.
These are just a few new design observations and there are countless more that one could make. We could see this as a chance at make things better than before, if there is a silver lining here. It could be an opportunity to look at new processes or products to perform tasks safer, quicker, easier, more convenient, cheaper, or nicer to the environment. It may be impossible to hit all these factors at once but who says we shouldn't try to disrupt the status quo. It is all about attitude and what we do with the circumstances given. Don't let fear kill innovation.