2020 Peoria Creo User Group 
Sponsored by PTC, Design Engine & The Department of Mechanical Engineering at Bradley University. 
For the third year in a row, Bradley University hosted the Peoria Creo User Group. Our goal for this event was to bring Creo designers, engineers and other professionals together to come learn with us and network at this annual event. Knowledgable experts presented to industry professionals and students. We even had Facebook live presentations for people that couldn't make it to the event! 
Breakfast and lunch were provided for everyone that could make it and everyone was encouraged to mingle and speak about exciting topics related to PTC Creo. Not being able to shake each other's hands didn't get anyone down this year, as everyone was happy to elbow bump (think fist bump with less contact) their way into networking with other professionals in the industry.
We've compiled some of the best moments and presentations from this year's event below.
If you are looking for workshops or consulting using Creo software, check out our Creo Consulting, Creo Surfacing or Creo Reverse Engineering packages.
Bart Brejcha from Design Engine kicked off the event with his presentation on "Sub Divisional Surfacing and using top-down design in an effective way to manage all the parts and consecutive updates".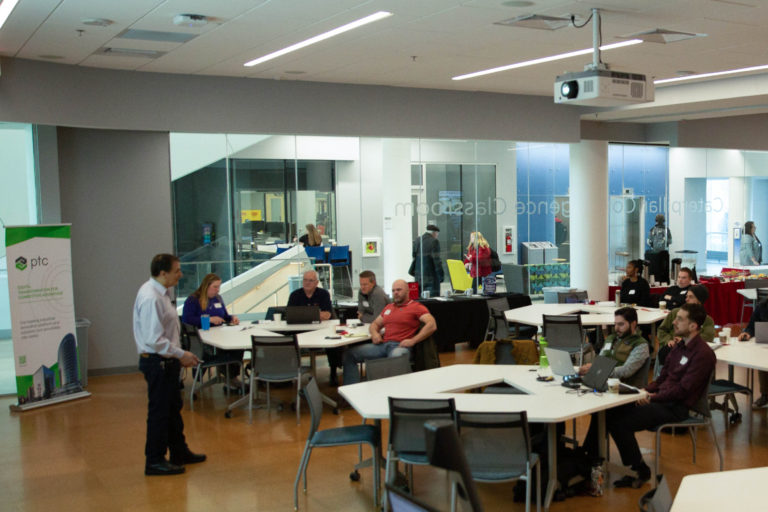 Next up we had Keith Gargiulo from PTC speaking on "What Creo and Onshape together means for designers and how PTC's strategy should inform long-term design optimization strategy".
Before we took a break for lunch, we heard from Trevor Silence from Tech-30 about "Creo Design Exploration and Render Studio: Branching off into multiple designs in one session using Design Exploration, and presenting photorealistic images and animations using Render Studio".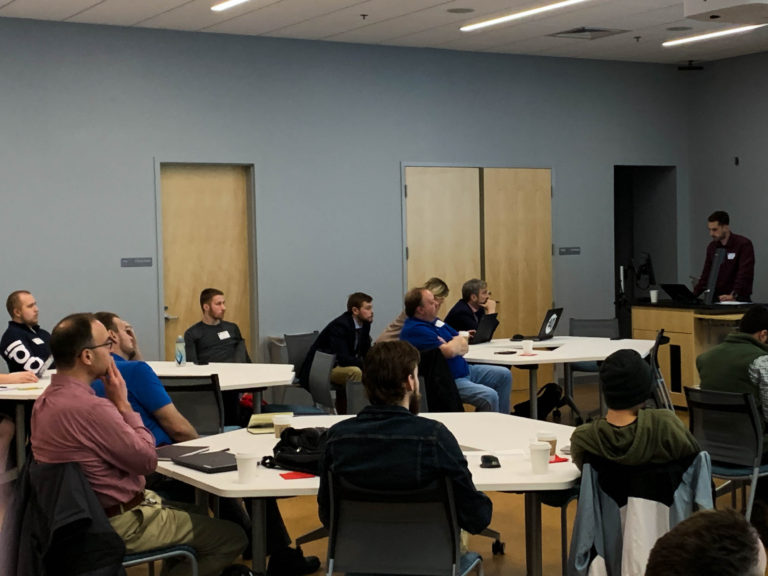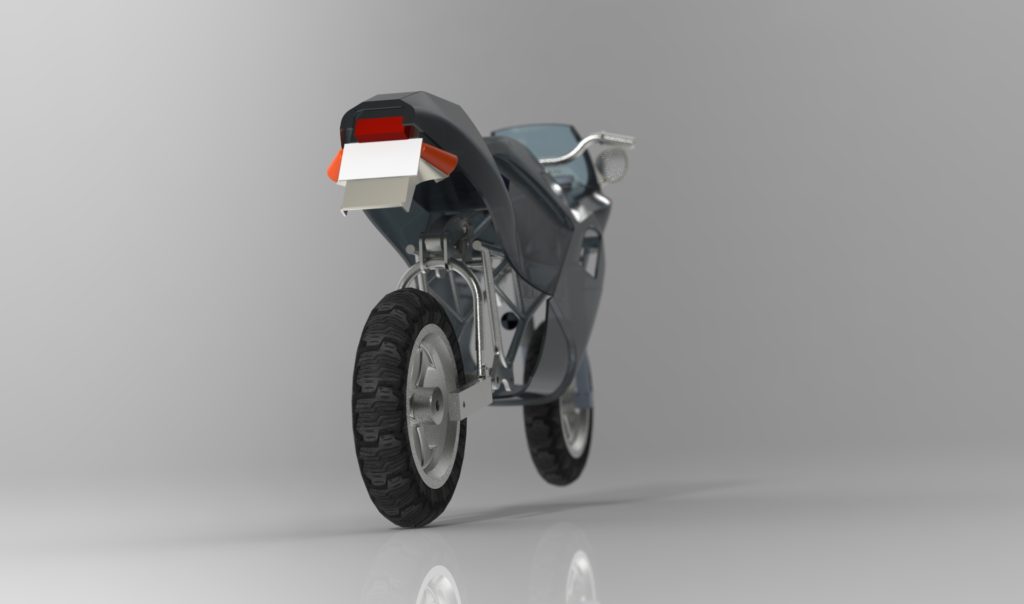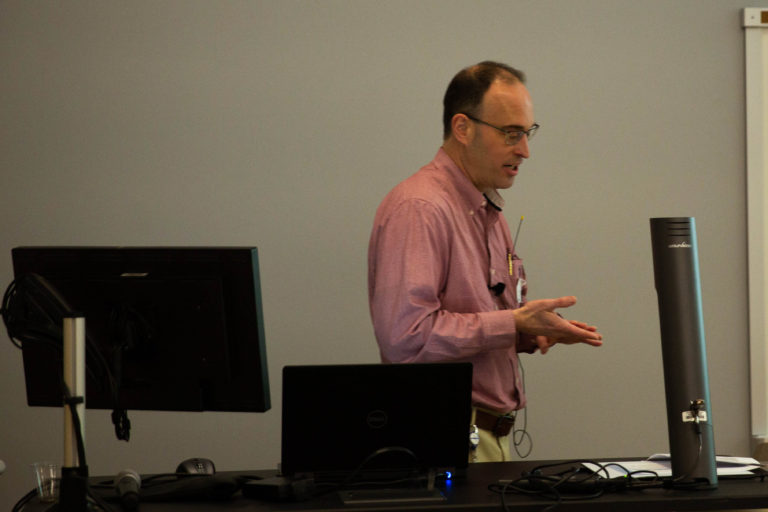 After lunch Barry Dietz from Komatsu told us about "Simulation Driven Design using Creo Simulate and Creo Simulation Live".
or
Next up, Hamed Yazdi from Tech-30 told us about "PTC Thingworx Navigate: Enabling PLM adoption for downstream users, with elegant, intuitive UI".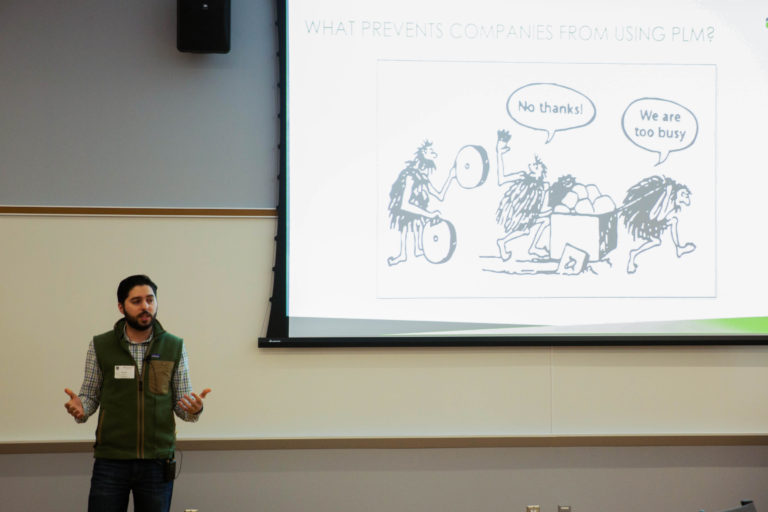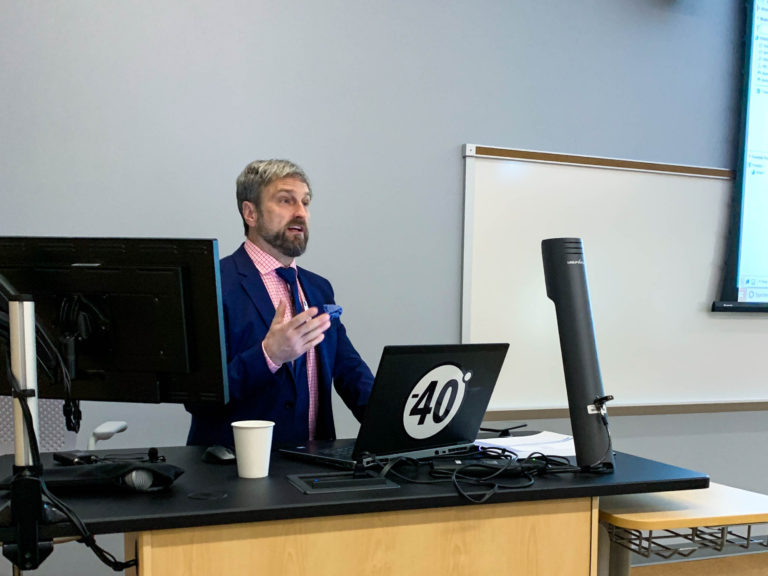 Lastly, Bart Brejcha gave a presentation on "Interrogating surfaces when you don't have a surfacing background."
We couldn't leave without grabbing a pic of our fantastic presenters! Thanks fellas, can't wait for next year!
From left to right: Trevor Silence, Barry Dietz, Bart Brejcha, Hamed Yazdi and Keith Gargiulo
Archives From the 2019 Creo User Event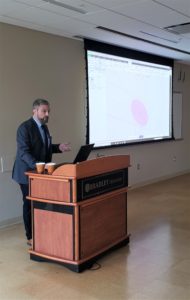 Bart Brejcha of Design Engine started out the event with a presentation featuring Creo 6, "What does Advanced Assemblies in Creo mean to you?" that was broadcast via Facebook Live Video on the PTC Creo page. This was a demonstration for making large assemblies easier to manage from Shrinkwrap to flexible components and a few other cool new functionality. Bart gives a quick tip in this YouTube clip for mastering what is hiding behind that "right-click button".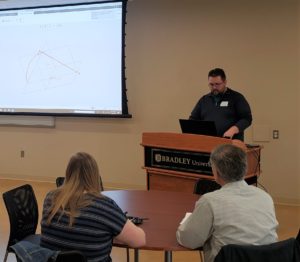 "Curvature Continuity in Surface Modeling" was the presentation topic for Jon Robertson of Clean Slate Design Solutions, who is currently on contract with Harley-Davidson. He spoke about improving aesthetic and increasing manufacturability. 
Keith Gargiulo, PTC presented "Taking advantage of exponential change in design – How to use PTC's tools to get 10X better, not 10% better." His main topics included AI-driven generative design, Real-time analysis, AR in engineering – sharing and getting feedback, and finding the best manufacturing solution – additive or subtractive/system on a part. These topics illustrate how PTC is incorporating exponential technologies and redefining the expectations of what the flow of work in design will even look like.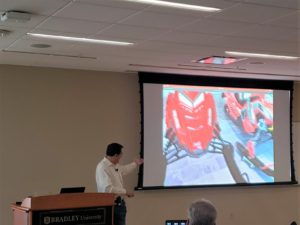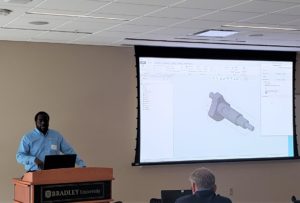 Our lunch and learn presentation by Mike Wimberly of Boundary Systems was titled "Enforcing CAD Standards using ModelCHECK Gatekeeper for Windchill". Mike discussed the processes that help you catch errors before the product makes it down the manufacturing line.
The event was capped off by the last presentation, "Surfaces as tools presented using Creo 6.0?" given by Bart Brejcha of Design Engine. 
At the conclusion of the event, attendees were able to meet and network with the future minds of the industry as Mechanical Engineering undergraduate students were displaying their final projects of the year. It was a chance for them to meet CAD professionals that they will soon be working alongside.
archives from the Peoria User Group 2018