Most electric bikes (e-bikes) are expensive and it can be especially difficult to find one under a $1000. Propella Electric, a Seattle-based startup, has created an e-bike that is affordable, lightweight, minimalistic in design and still manages to look and feel like a regular bicycle.
Early backers can expect to pay about $699 for their own Propella e-bike. Propella Founder Ben Tarassoli, explains that, " A good "e-bike" must be a good 'bike' in the first place, and (Propella) is bridging the gap between the two." Therefore you can use this e-bike just like a regular bike until you prefer to use the electric assist, such as for hills or long commutes. Electric assist can be used in two ways – either from the handlebar-mounted throttle or the pedal-assist (PASS) system. When you press down on the throttle, the motor will push you forward; the more you push down, the more help you get from the motor. Propella explains that using the throttle is most helpful after complete stops or for a quick jolt of power on steep hills. The PASS function works while you are pedaling and features 5 different levels of assist that are controlled from an onboard LCD display. Levels 1-2 being more useful for generally flat commutes and levels 3-5 most fitting for steep and long hills. At level 0, the bike will not assist the rider and behaves much like a regular bicycle. For longer, flatter commutes, the rider can put the bike at level 5 and travel at about 20 mph without needing to exert much effort.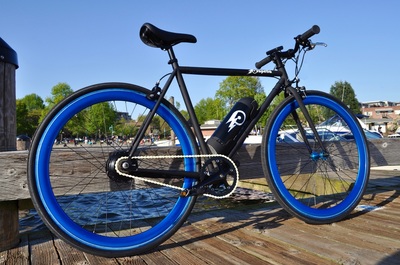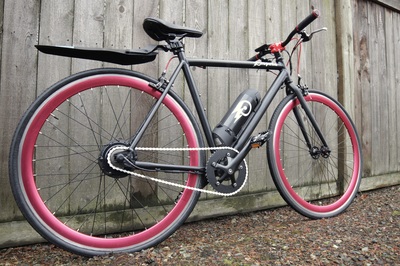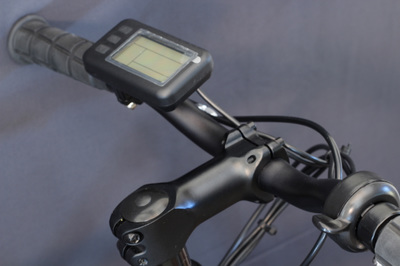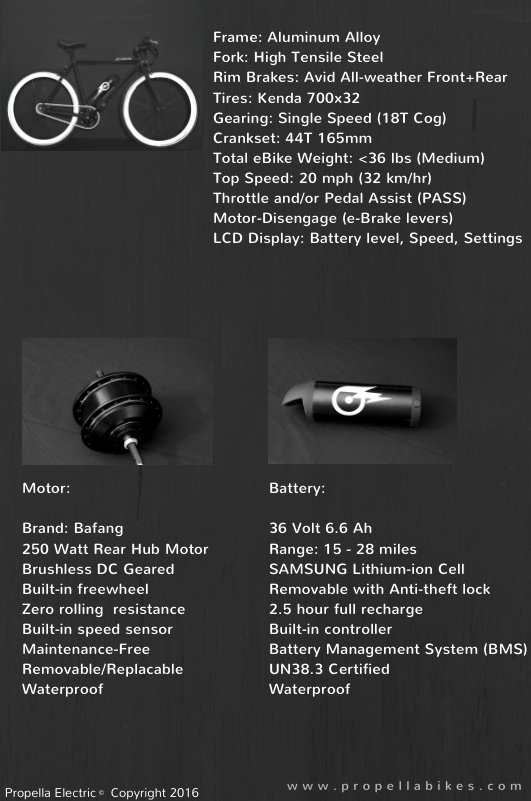 The Propella single-speed bike features a 15-28 mile range, can reach a top speed of 20 mph, weighs under 36 pounds and is also waterproof. While the original design is based on a single-speed bicycle, the bike can be upgraded to a 6-speed multi-speed gear for $50. The 6.6 Ah Samsung lithium-ion battery takes about 2.5 hours to charge. Tarassoli explained to GeekWire, "We are using the same type of lithium-ion cells as Tesla (Model S). However, there's only so much energy you can store in a six pound e-bike battery pack." Propella also gives buyers some customization options, from frame size to four different rim colors.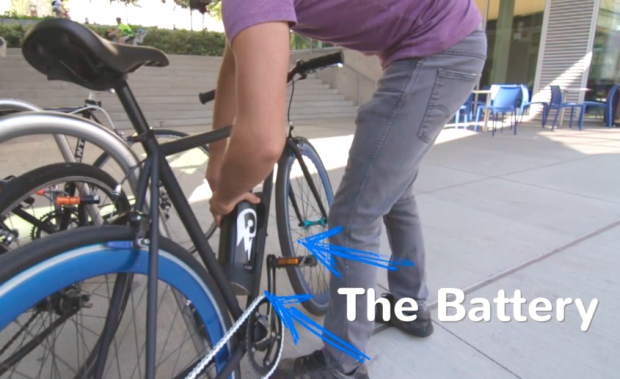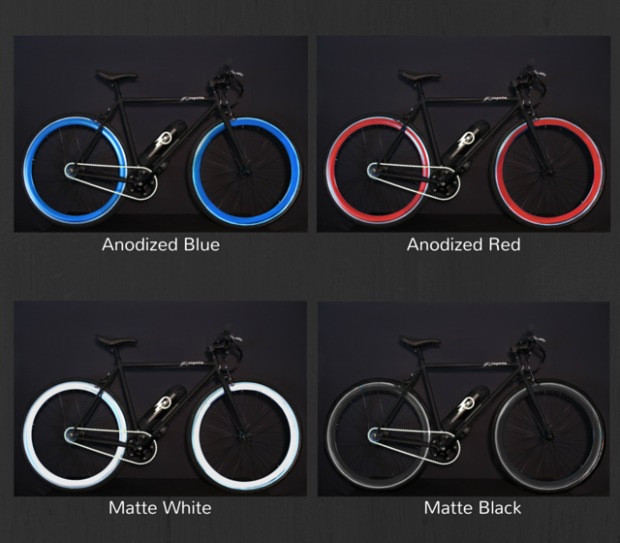 Propella is funding the bike through Indiegogo, where the first batch of bikes at $599 has already sold out. You can order one now starting at $699, with expected delivery in August 2016.
[divider]
Article Written by Mila Medonaite for Design Engine, February 11, 2016