Samsung and Yamaha are collaborating on developing a "Smart Windshield" specifically to promote motorcycle safety. While they call this concept the Smart Windshield, the information synced from the user's phone is actually displayed on a transparent screen placed beneath the windshield.
Many of us know about the dangers of using our smartphones and driving, yet many of us still do it. This bad habit seems to become even more dangerous when the driver is riding on two wheels instead of four. Samsung hopes this technology will help to keep motorcyclists eyes on the road. This technology would be connected to the users smartphone via ad hoc Wi-Fi and display voice calls, messages and emails all while the user can keep both hands on the grips. However, this technology will only inform the driver of who is calling or who sent the message. The driver can then decide to send a reply that says they are currently driving or stop driving and respond to a call or text. Samsung doesn't explain whether this technology will have any external controls. Since the Smart Windshield uses an image projection technique, the image gets projected a little below the driver's direct line of sight – meaning the driver would still have to look down a little lower to glance at a message or call. This can be seen as a design flaw because for optimal safety, the driver really shouldn't be glancing anywhere other than his or her direct line of sight.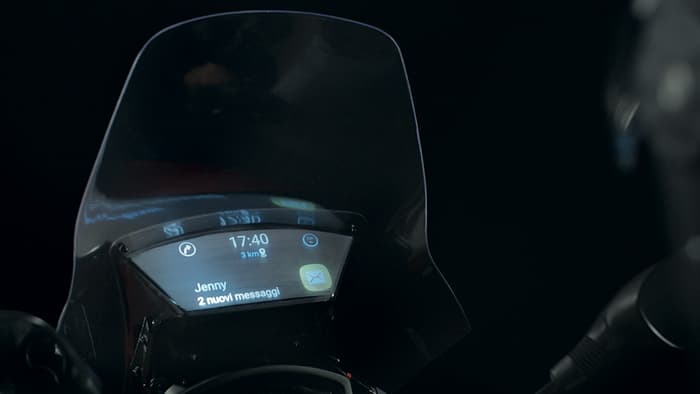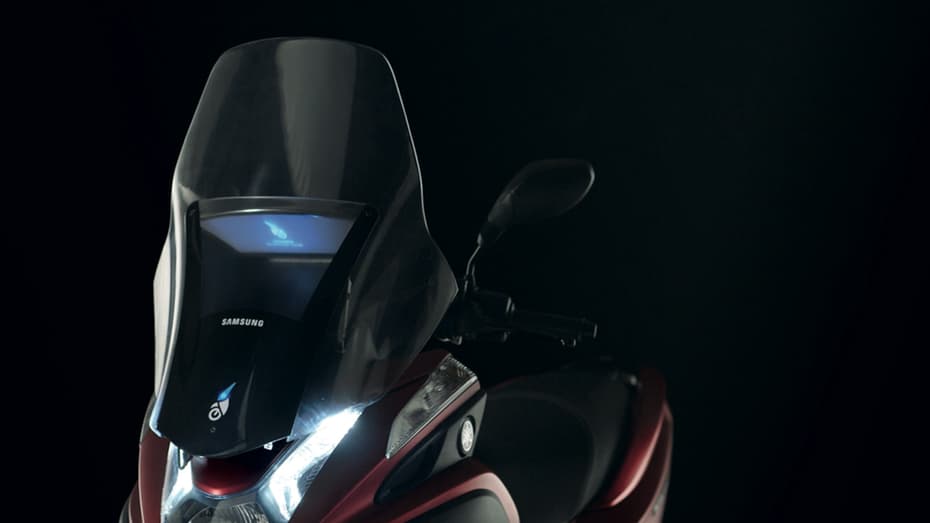 Samsung partnered with advertising company, Leo Burnett and Yamaha to create this Smart Windshield prototype and the video below. Leo Burnett explained that in Italy smartphone use contributes to 25 percent of accidents among young motorists, therefore they want to design a Smart Windshield that appeals to tech-savvy young millennials. Many smart technologies have already been integrated into cars but few are present on motorcycles. Will this technology be commercialized?
[divider]
Article Written by Mila Medonaite for Design Engine, March 25, 2016