Introduction: The Art Fair Company presents the 19th annual SOFA CHICAGO 2012 at Navy Pier's Festival Hall (600 E. Grand Avenue, Chicago, Ill. 60611) Nov. 2 – 4. at Navy Pier. There were so many Glass Arts designed by a large number of international artists. These arts are made of a variety of materials such as glass, wood, paper, steal, and so on. Glass Arts and explain about the way to make the glass arts and introduce some glass arts in this Exhibition.
How to make the glass arts: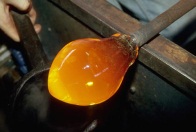 Place the mixture in a heat-resistant crucible or holder.
Melt the mixture into a liquid.
Remove or Add bubbles from the molten glass.
Add chemicals to produce a desired color (aka frit) in the glass.
Shape the molten glass.
#Repeat the steps 3-5.
Let the glass cool by placing it on a kiln.
Introduction about some arts: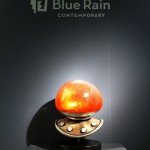 This Glass art is made of Glass and steel. In the explanation above, it shows how glass artists use the steps to make glass art. Removing the bubbles is important, however, this glass art contains bubbles. The bubbles in the astronaut's helmet produce a visionary atmosphere. There is a small telescope inside of the helmet. So, you can have fun imagining the relation between the helmet and the telescope.
This kimono is also made of glass. This design is the imitative art of Japanese traditional wear known as the "KIMONO" and the art in the background is the imitative art of the flower of the cherry blossom known as "SAKURA". These things have positioned as traditional and beautiful things in japan. If you know about the SOFA event, or want to know more about the event, you can check it out to have a great time to see these arts. You can also check out their website at
www.sofaexpo.com
for more information about their events.
Impressions of this Event:
There were so many arts and designs in SOFA 2012, as well as a variety of themes for each artwork. Some of these themes for these artworks were people, animals, culture, foods, and accessories. So, everyone can enjoy this Exhibition, even for those who don't have knowledge of Glass Arts & Designs and have lots of fun.
Click to View Images: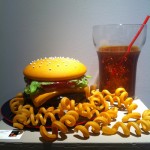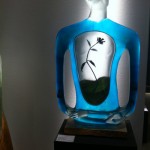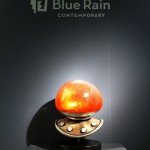 Article By: Hiroki Tanaka