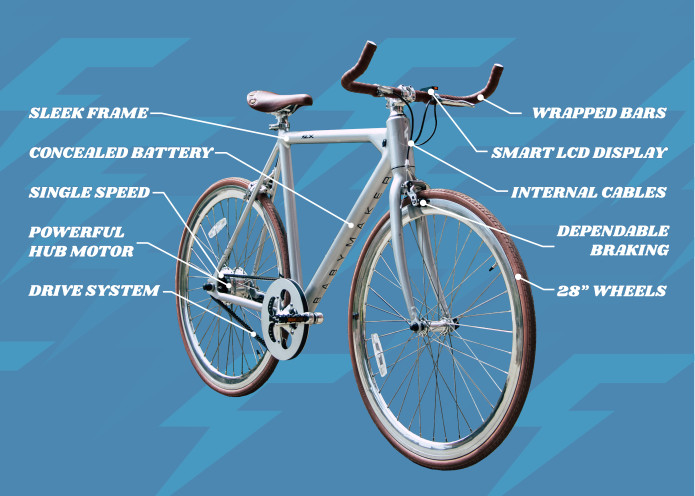 Let's be honest. There are now tons of options out there and many companies to choose from for your electronic bike needs. But with a name like 'The Babymaker', you know it's gotta be one sexy mother…shut your mouth! Because the battery, the wires and cables are built right into the frame, you get a super sleek look. This e-bike will garner a lot of attention, it's fun and it will make you smile. Just like its name. Check out this review to learn a bit more.
This one-of-a-kind E-Bike combines the best features of traditional bicycles and the technology of an electric bike. The hub motor that will help you crush any hill so you don't run out of steam halfway up. And there are 5 levels of pedal assist in order to help you reach speeds of up to 28 mph. The Babymaker has a variety of customizable options so you can really make it your own. Choose your ride, choose your color, choose your size, and GO. The Standard and Pro differ in drive systems and brakes options, while your choice of bullhorn or drop bars will determine their positioning. The cost is reasonable at $1369 and $1569 after a drop in price from $2K and $2.5K, respectively.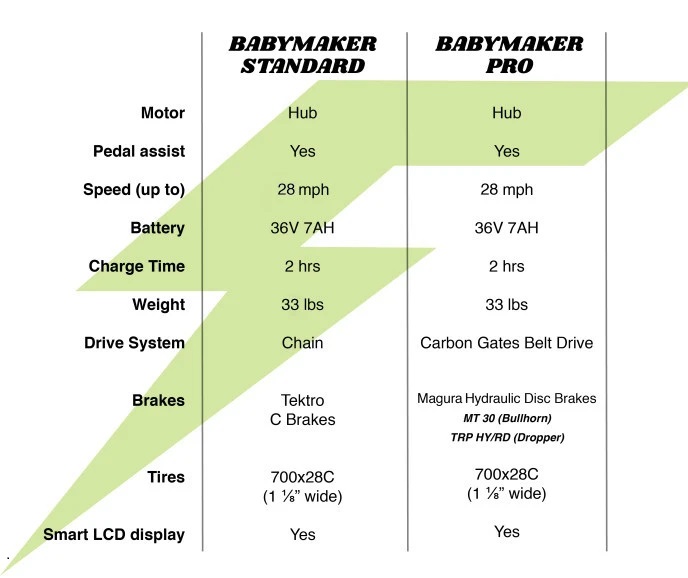 FLX Bike was launched by Rob Rast and Pete Leaviss on Indiegogo in 2016 when thousands of people ordered over $2 Million in electric bikes. They compiled pre-orders to negotiate volume discounts with suppliers and skip the middlemen to sell direct to consumer. This results in the best quality bike for the best price! The current Babymaker funding has reached nearly $14 million to date. FLX headquarters are in San Diego, California for those who want to test out a bike in the shop or check out other models. For the rest of us, order online and have one shipped by the expected December 2020 date. I know what is going on my Christmas list!
We use bike frames as examples in many of our classes. Check out our Creo and SOLIDWORKS courses for more information.